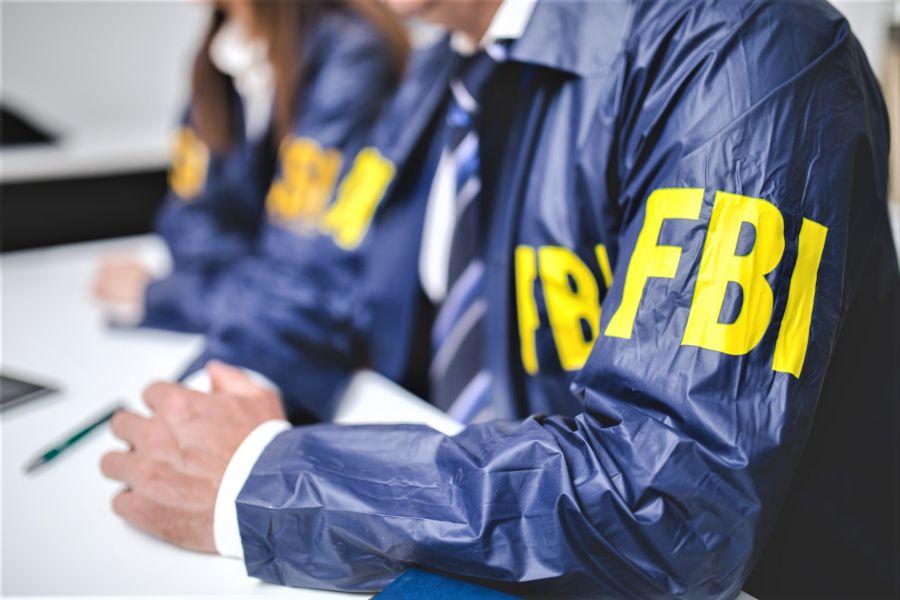 The daily, bite-sized roundup of cryptoasset and blockchain news – focusing on items that aren't getting enough attention in today's cryptocurrency headlines.
News in the legal field
Earlier this month, the United States Justice Department confirmed that the FBI has established its new Virtual Asset Exploitation Unit, a specialized team of crypto experts dedicated to providing analysis, support, and training across the FBI while also developing and innovating crypto tools to stay one step ahead of future threats. Eun Young Choi, a "seasoned prosecutor," has been selected and appointed to serve as the first Director of the National Cryptocurrency Enforcement Team, according to the Department of Justice (NCET). In order to ensure that the department is prepared to meet the challenge posed by criminal misuse of cryptocurrencies and digital assets, the NCET was established and is comprised of attorneys from across the department, including prosecutors with backgrounds in cryptocurrency, cybercrime, money laundering, and forfeiture, according to the statement.
The latest in the world of investments
Sequoia Capital, a Silicon Valley venture capital behemoth, announced that it will invest USD 500 million to USD 600 million in "liquid tokens and digital assets" through its new Sequoia Crypto Fund, which will be managed by the firm. As stated by the company, "our goal with this fund is to participate more actively in protocols, better support token-only projects, and learn by doing ourselves." The company also stated that they are "committed to working collaboratively with the crypto community, including providing ongoing support for open-source research."
Stronghold, a payments and infrastructure company, has launched a new investment fund, Stronghold Capital, with a capitalization of USD 100 million. The fund will focus on "overlooked and underrepresented" founders and fund managers, the payments and fintech ecosystem, and the Web3 and blockchain ecosystem, among other things.
The Digital Currency Group, Multicoin Capital, Reciprocal Ventures, gumi Cryptos Capital, NGC Ventures, and HashKey have announced the creation of a USD 205 million ecosystem fund to support developers working on the indexing and query layer of Web3, known as The Graph (GRT).
Grease Monkey Games, an independent game developer, has been acquired by Animoca Brands, according to a press release. Grease Monkey Games is the developer of Torque Burnout and Torque Drift, and it is now working on a huge motorsport game for release later this year.
The latest news on NFTs
Universal Music Group (UMG) has announced that the NFT platform Curio would serve as a dedicated global outlet for future officially licensed NFT projects from UMG's record labels, operational companies, and recording artists around the world.
Regulation-related news
Earlier today, the Ministry of Digital Transformation announced that the Ukrainian Parliament has adopted a legislation on virtual assets in accordance with the President's recommendations. Ukrainians will be able to disclose their income in virtual assets, banks will open accounts for cryptocurrency enterprises, and Ukrainian cryptocurrency exchanges will be able to operate lawfully, according to the statement.
According to Bloomberg, citing an unnamed government official, the United Arab Emirates is on track to grant federal licenses for virtual asset service providers (VASPs) by the end of the first quarter in an effort to attract some of the world's largest cryptocurrency companies. According to the source, the Securities and Commodities Authority is in the final stages of modifying legislation to permit the establishment of VASPs.
Mr. Yang, a former presidential candidate in the United States, announced the establishment of Lobby3, "a blockchain-based fundraising effort and community focused at developing a formidable lobbying infrastructure that can deliver the voices of Web3 to Washington DC." According to Yang, once the initial lobby infrastructure has been established, a portion of the proceeds would be utilized to build a Lobby3 DAO treasury that will be managed by its members – the token holders."
Adoption-related news
Bakkt, a cryptocurrency platform, announced that their combined net revenue (non-GAAP) for 2021 was USD 39.4 million, an increase of USD 10.9 million or 38 percent over the previous year. The company expects to grow to between USD 60 million and USD 80 million in 2022, representing an increase of approximately 50 percent to 100 percent over the company's combined net revenue for 2021. They also anticipate using between USD 150 million and USD 170 million in cash during the year 2022 for investments, but they point out that they have significant available liquidity, with more than USD 390 million in cash on hand as of December 31, 2021, according to their projections. In addition, they expect to incur quarterly net losses this year as a result of increased company investments.
The latest news from the metaverse
According to recent trademark registrations in the non-traditional (NFT) and metaverse categories, global cosmetics giant L'Oréal may be considering a foray into the virtual goods industry. Kiehl's filing includes rights to "non-downloadable virtual perfumery," as well as rights to "hair care preparations and cosmetic body care preparations in a virtual environment including a metaverse," according to the filing.
With the announcement of a cooperation with TDeFi, the DeFi borrowing and lending platform EQIFI will provide banking and DeFi solutions to metaverse projects participating in the accelerator program. TDeFi is a metaverse accelerator and venture builder. They went on to say that EQIFI will build further agreements in the near future and expand its goods to include new metaverse platforms.
News is exchanged.
As a result of increasing customer demand, Bitpanda stated it will expand its cryptoasset offering, with the goal of delivering the broadest cryptoasset selection in Europe by March 2022, when new assets will be added on a weekly basis, according to the company. Additionally, the platform is now open to coin developers all around the world, who may now submit applications to have their cryptocurrencies listed on the site, awaiting approval — a process that takes into account indicators such as market capitalization, stability, and user number, among others.
Marketing-related news
The Australian National Rugby League (NRL) has signed into a collaboration with cryptocurrency exchange Swyftx for a three-year period, with the possibility to extend the agreement through the conclusion of the 2026 season if all parties agree. According to the Sydney Morning Herald, the transaction is valued more than AUD 25 million (USD 18m). Through its collaboration with the NRL, Swyftx will provide support for NRL and NRLW games, as well as finals, the State of Origin series, and the All-Stars games.
Bitget, a cryptocurrency platform, has established a partnership with Turkish football club Galatasaray for the remainder of the 2021-22 campaign. The financial terms of the transaction were not disclosed.
Tokenization-related news
A new relationship with non-fungible token (NFT) issuer Socios.com, the governing body of European football, has been announced. The partnership, which will run through 2024, is the first official fan token partnership announced by UEFA. It has been announced that Socios, which already provides fan tokens to a large number of elite clubs in Europe, such as Juventus, Paris Saint-Germain, and FC Barcelona, will become the regional sponsor for the Champions League, the most prestigious competition organized by UEFA, in the United States.
News from the mining industry
BitRiver, a supplier of cryptocurrency mining colocation services, claims to be Russia's first company to be certified as having a net-zero carbon impact. The corporation went on to say that their largest data center, located in Bratsk, in the Irkutsk area, is entirely powered by renewable energy sources.
The latest in the world of work
CEX.IO, a cryptocurrency exchange, has appointed Joel Kosloski as Chief Information Security Officer and John Werneke as Chief Product Officer, effective immediately. While Kosloski was the Chief Technology Officer of money transfer expert Sigue Corporation before joining CEX.IO, Werneke worked as the Director of Global Digital Product Management for Hyatt Hotels Corporation before joining the company.