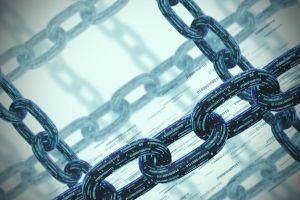 Ethereum has long been regarded as the undisputed monarch of smart contract platforms, thanks in no small part to the large number of applications that are currently running on the platform, as well as the large number of developers who are creating new ones on top of it.
The fact is that it is one of the original smart contract platforms and that it is now trying to keep up with the increasing demand for decentralized applications due to its age. A growing number of developers are now beginning to explore for viable alternatives as petrol prices continue to rise, transaction delays become more regular, and several other grievances for end-users become apparent.
Fortunately, many of Ethereum competitors are currently being developed, some of which offer features that would be difficult to compete with. Take a look at three of the most promising for the years 2021 and beyond in the following section.
QAN
QAN, widely regarded as the world's first quantum-resistant blockchain platform, is intended to serve as the framework for the next generation of completely secure decentralized applications to be developed (DApps).
In light of recent progress made by companies such as IBM, Fujitsu, Google, and Honeywell, quantum computers are rapidly approaching the capability of breaking current generation encryption systems, such as Bitcoin's SHA256 and Ethereum's KECCAK-512, according to the National Institute of Standards and Technology (NIST). If this is ever cracked, it has the potential to completely devastate the two platforms, as well as any other systems that have equally antiquated security.
Apart from being resistant to quantum attacks, QAN distinguishes itself from Ethereum and the majority of other blockchains by placing a strong emphasis on the developer experience. The platform is meant to make developing DApps an exceedingly simple activity that is accessible to anyone, regardless of their level of development knowledge. Overall, QAN allows developers to construct and deploy their DApps in minutes rather than hours or days as they would have done using alternative platforms.
In conjunction with the impending release of its mainnet in Q1 2022 and its 1-click hardware and cloud deployment, multi-language development support (including C, C++, Rust, and other programming languages,) and support for up to 97,000 transactions per second (tps), QAN is well positioned to experience an explosion in innovation.
Polkadot
Interoperability is gradually being recognized as a critically crucial component of the blockchain landscape, and for good reason.
Due to the increasing number of projects wishing to deploy across various chains and establish an ecosystem of cross-chain partners and interactions, there is an increasing demand for a platform that can support these projects.
With its potential to link any existing blockchain with an array of new Polkadot-based chains — all without requiring any adjustments to the foundation layer—Polawat is quickly becoming the blockchain of choice for many of these initiatives. True value and information transfers between chains will be enabled as a result of this, which will help to eliminate the closed-off approach to application development by providing users with access to the best features of every connected chain and thereby help to eliminate the closed-off approach to application development.
The Polkadot blockchain, in addition to its amazing support for cross-chain interactions, also includes a futureproof upgrade mechanism, which allows it to add new features and solve bugs without forking the chain and creating an uneasy division within the community. Polkadot appears to be a great platform for developers when combined with its exceptional scalability and a low-energy proof Nominated Proof-of-Stake (NPoSs) consensus.
With the introduction of Parachain auctions later this year and the subsequent launch of the first wave of interoperable blockchains, it is possible that we are on the verge of a new interoperable blockchain future.
Velas
Aside from blockchain, artificial intelligence is widely recognized as one of the most important technologies of the years and decades ahead — with AI-powered products poised to change virtually every industry in the years and decades ahead.
It should come as no surprise that the two would ultimately come into contact and that a blockchain platform would emerge that harnessed the potential of artificial intelligence to iterate itself and adapt to variations in network demand.
Velas is a perfect example of this. In order to create a self-governing, adaptive blockchain that is capable of sustaining and responding to the challenges that come with enabling massively scalable decentralized apps, the platform makes use of cutting-edge cryptography and artificial intelligence.
It is built on top of the Solana codebase, albeit it has undergone some significant improvements. Velas is designed to serve a rapidly developing ecosystem of DApps and products. A novel artificial intelligence-powered consensus technique known as AIDPOS is used to maximize the stability and scalability of the blockchain, ensuring a consistent experience across all decentralized applications.
A suite of next-generation features, such as a social media network known as BitOrbit, support for synthetic assets, and a unique security mechanism known as Velas Vault, were introduced with the platform's recent migration to its 3.0 mainnet. This is part of the company's goal to create a fully functional ecosystem that developers can leverage to create high-performance applications.