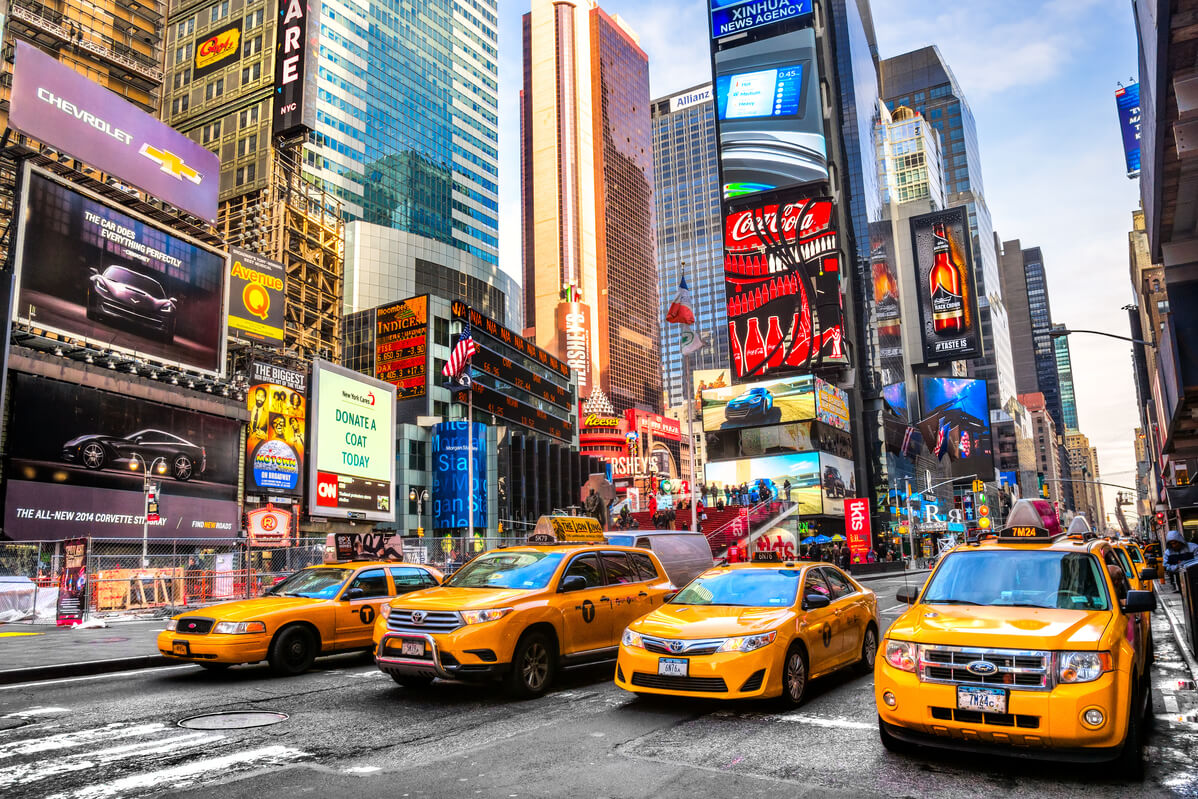 Get your daily, bite-sized digest of cryptoasset and blockchain-related news – investigating the stories flying under the radar of today's crypto news.
__________
Adoption news
The NYCCoin is set to launch on Thursday, November 11, with the community-led proposal endorsed by New York City Mayor-elect Eric Adams. The New York-focused token is being launched by CityCoins, the same firm that provides the MiamiCoin.
Blockchain news
A new Cambridge center aims to bring together computer scientists and conservation scientists to build a decentralized marketplace for carbon credits and support global reforestation efforts. The Cambridge Centre for Carbon Credits (4C) – powered by the Tezos (XTZ) blockchain – has two primary goals, said the press release: to support students and researchers in the relevant areas of computer science, environmental science, and economics; and to create a decentralized marketplace where purchasers of carbon credits can fund trusted nature-based projects.
Exchanges news
Bullish, the crypto exchange subsidiary of Block.one, announced that its branch, Bullish Limited, obtained a distributed ledger technology license from the Gibraltar Financial Services Commission (GFSC). Block.one announced plans to build the exchange back in May of this year, which had by that time secured USD 10bn in funding.
Mercado Bitcoin, Brazil's largest crypto exchange, reached an agreement with Brazilian energy trader Comerc to release two renewable energy tokens, Reuters reported. The first token will work as a cashback for Comerc customers who generate renewable energy through its distributed generation system, while the second will represent a certificate that documents electricity consumption from renewable energy sources.
Decentralized exchanges (DEXes) have grown massively since 2019, while the number of active exchanges regardless of type has dropped from 845 in August 2020 to 672 in August 2021, according to Chainalysis' latest report. Large centralized exchanges, including derivatives, spot, fiat-to-crypto, and crypto-to-crypto, grew significantly in value received between August 2020 and August 2021, but large-size centralized exchanges still remain an important market player.
Crypto exchange Huobi has announced that they are adding Singapore to their list of restricted areas in order to comply with local regulations. Accounts of Singapore-based users will be closed on March 31, 2022, with services gradually phased out before that.
Stablecoins news
Tether (USDT) has launched its stablecoin on the Avalanche (AVAX) platform. In addition to this, the coin has been integrated directly with Bitfinex.
Investments news
Financing and advisory company Foundry Digital has announced Foundry Staking, a new business line that provides staking and other white-glove services around various proof-of-stake (PoS) blockchain networks to institutions. Foundry Staking's range of services already covers 20 blockchain networks including Solana (SOL), Helium (HNT), The Graph (GRT), and Horizen (ZEN).
US-based crypto company Circle, the issuer of major stablecoin USD Coin (USDC), has announced plans to expand to and invest in the Singapore market and initiate the application process to obtain applicable Singapore licenses and registrations. In connection with this application process, Circle will be establishing a hub for the broader Asia-Pacific market-based in Singapore.
Protocol providing liquidity as a service on Uniswap V3 (UNI) izumi Finance has announced it has raised USD 2.1m in a funding round led by Mirana Ventures. The protocol aims to provide non-homogenous liquidity incentives on V3.
Alexis Ohanian, the co-founder of Reddit, said he has partnered with the Solana Foundation to invest USD 100m to build social-media projects on the Solana (SOL) blockchain, according to Business Insider. Ohanian said his Seven Seven Six venture fund initially planned to earmark USD 50m for the "next wave of social, built on Solana," but he did not think that was a sufficient amount, so it was increased.
Bahrain-based crypto exchange CoinMENA has announced it has raised USD 9.5m in its first seed funding round. The exchange's services are currently available to residents of Bahrain, United Arab Emirates, Saudi Arabia, Kuwait, and Oman, with a view to expand to other countries in the MENA region.
Mining news
Lawful crypto mines will not face restrictions or be disconnected from the national grid, as long as they don't compromise the country's energy security, Kazakhstan's Minister of Energy Magzum Mirzagaliyev said at a meeting with the mining industry. He called on the lawful miners to jointly search for "solutions to ensure the reliability of the unified electric power system."
CBDCs news
The Bank of England and the United Kingdom finance ministry are planning to launch a consultation on the possible rollout of a central bank digital currency (CBDC) starting in 2022. The results of this consultation, which will consider features, benefits, and implications for users and business, will determine whether the UK authorities intend to move forward with a CBDC.
Zimbabwe is not looking to make bitcoin (BTC) its national currency but would rather experiment with a CBDC, Minister Monica Mutsvangwa explained, according to local outlet the Zimbabwe Mail. The rumors were based on numerous reports quoting Charles Wekwete, permanent secretary of the president's office, saying that the government was in talks with private sector businesses to help introduce cryptocurrency in the country.
NFTs news
Binance NFT, the non-fungible token (NFT) marketplace of Binance, has announced a collaboration with blockchain domain name provider Unstoppable Domains. Through this collaboration, Binance NFT Marketplace is listing Unstoppable Domains' NFT domain names, and providing users with access to an exclusive set of ".nft" domain names.