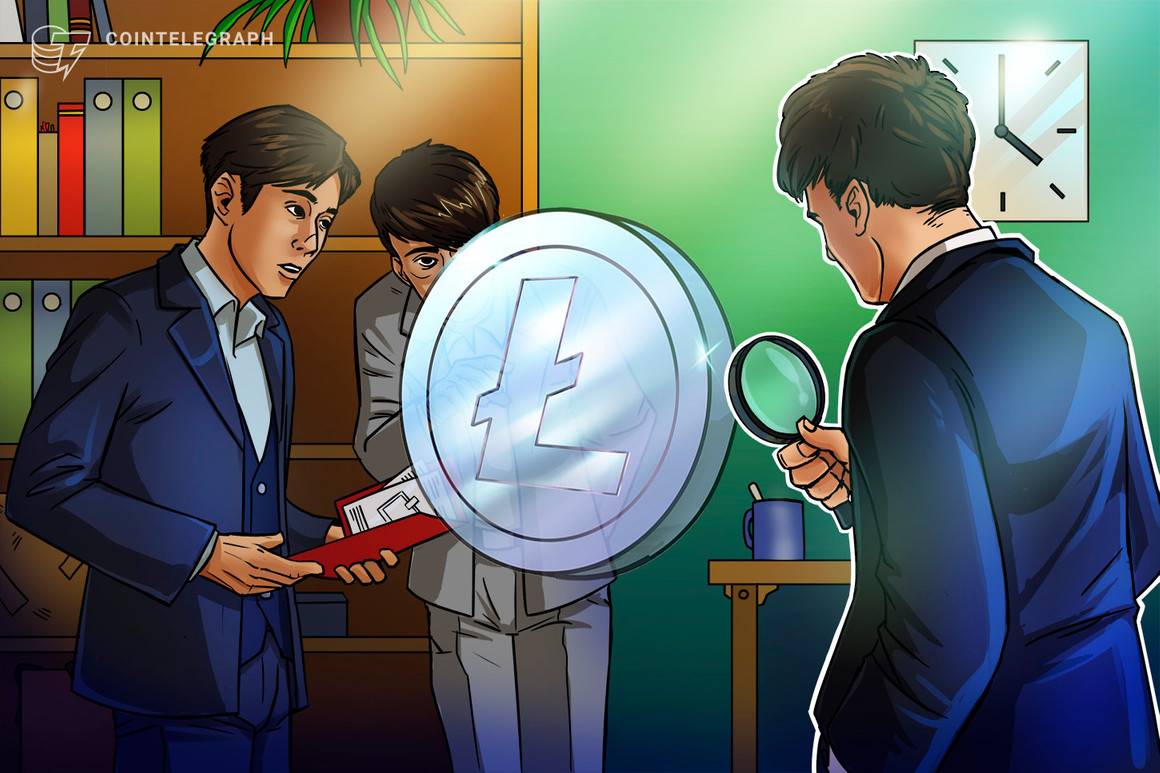 The recent privacy-focused MimbleWimble upgrade on the Litecoin (LTC) blockchain has prompted two of Korea's largest crypto exchanges to issue investment warnings about the fifth-largest cryptocurrency.
Bithumb and Upbit, which together account for the majority of trading volume in South Korea, released statements on Monday advising investors about the risks associated with the privacy-enhancing upgrade. Litecoin's use of privacy-focused technology Mimblewimble allows users to make "confidential transactions," that allow them to send tokens while concealing transaction data, according to Bithumb. Upbit issued a similar statement.
The two exchanges cited Korea's Act on the Reporting and Use of Specific Financial Transaction Information, a law that requires crypto exchanges to put in place Know Your Customer (KYC) and Anti-Money Laundering (AML) systems.
Korean exchanges have a history of delisting cryptocurrencies after making such warnings. The other two major South Korean exchanges, Korbit and Coinone, have not yet made any statements.
"You're a wizard, Harry."

Mimblewimble is not just a tongue-tying spell used in the magical series, but it's also a privacy-oriented decentralized protocol that structures and stores transactions on the blockchain. https://t.co/XCpNlb5AiD

— Cointelegraph (@Cointelegraph) November 22, 2021
MimbleWimble upgrade concept was first proposed almost two and a half years ago. The new upgrade was released earlier this year after a majority of nodes approved the MimbleWimble (MWEB) update, and will be able to interact with new MWEB privacy features. It was completed at Litecoin's block height of 2 million.
Related: Litecoin is finally launching its major Mimblewimble upgrade
The MimbleWimble Litecoin upgrade has been the cryptocurrency's most eagerly anticipated update. MWEB not only adds new privacy features for LTC users but also incorporates blockchain key performance improvements. MWEB compresses unnecessary transaction data from the blocks, allowing for discreet transactions on the Litecoin blockchain.
Litecoin was created in 2011 as one of the earliest competitors to Bitcoin (BTC). According to CoinMarketCap, it's the 18th most valuable cryptocurrency with a market cap of more than $5 billion.

South Korean cryptocurrency exchanges have been jolted by Litecoin's announcement of its plan to implement Confidential Transactions (CTs) on Litecoin. CTs are transactions which are opaque to the public, though they are verifiable at the level of the blockchain. This announcement has caused some disquiet among investors and service providers in South Korea as these transactions could potentially interfere with current anti-money laundering and compliance regulations.
The idea behind CTs is to provide users of the Litecoin blockchain with an enhanced degree of privacy, something which has long been a point of contention amongst investors. CTs will enable users to hide the amount of the transaction without obscuring the origin, destination or the participants involved.
However, CTs also have the potential to be abused by criminals, as it could enable them to hide large transfers of funds and reduce the transparency of their activities. South Korean exchanges are well aware of this risk, and are now scrambling to ensure that they remain compliant with anti-money laundering and other regulatory guidelines.
The main issue for South Korean exchanges is that CTs make it harder for them to implement KYC/AML checks on users. If an exchange has no insight into transaction details, such as the amount of funds being transferred, they can be unable to verify that money laundering isn't taking place.
In an attempt to combat this, South Korean exchanges have asked Litecoin to provide them with the necessary information to enable them to conduct KYC/AML checks. There is however no indication that Litecoin is committed to doing so.
In conclusion, Litecoin's announcement of CTs has created a degree of unease among South Korean cryptocurrency exchanges. These exchanges are attempting to find a solution which both ensures compliance with anti-money laundering guidelines, as well as respects the privacy of users. It remains to be seen whether or not such a solution can be found.