NFTs are accused for tackiness, economic inequity, and environmental deva
But critics' arguments don't stack up.
Knifefight by Something Interesting .

"For every minute you are angry, you lose sixty seconds of happiness."
— Ralph Waldo Emerson
Dan Olson (aka Folding Ideas) uploaded a video titled Line Goes Up — The Problem with NFTs at the end of January expressing his displeasure with nonfungible tokens (NFTs).
Line Goes Up had nearly six million views as of this writing, about twice as many as his next most popular video.
That's outstanding for a 2.5 hour documentary with no marketing.
Olson makes the following point in the film:
Cryptocurrency is useless except to sell to a greater fool.
NFTs, DAOs and play-to-earn games are just ways to find more fools.
The fools who buy in become accomplices in marketing the scam.
NFTs are ugly, centralized, pointless, exploit artists and damage the environment.
To be honest, I hate the movie.
It's not because Olson dislikes NFTs – it's totally fair.
One of my favorite aspects of the Folding Ideas canon was his empathy for earlier subjects.
Try humanizing flat earthers or 50 Shades of Gray, for example.
NFTs are "incomprehensibly tasteless," while cryptocurrency devotees are "terrible people with bad judgment and social literacy," Olson says.
Buterin is a "butthurt warlock," he says.
He describes it as "Amway with nasty ass ape cartoons."
In short, NFTs enrage Olson.
Not alone.
super normal discourse pic.twitter.com/ejLsaOmGMH

— ??? ??? ??? ??? ??? ??? (@SHL0MS) January 28, 2022
True, I share many of Olson's concerns about the space.
It draws gamblers, con artists, and foolish.
Motivated thinking and deceptive marketing abound.
I've written extensively about Ethereum's fatal faults, DAOs, and the current generation of P2E games.
Olson gives many examples of shady behavior, and they are mostly correct — but there are lots of other examples he could have used to illustrate the same arguments.
Failed initiatives and outright scams mar the crypto past.
The issue is not that Olson misidentifies the cases, but that he misidentifies the conclusion.
The fact that some misunderstand cryptocurrencies does not render it useless.
That doesn't make NFTs bad art.
This is akin to defining the internet's worth based solely on a list of the worst conceivable websites.
Olson sampled the NFT projects by accepting random spam discord invites, similar to clicking on every spam email link.
It's a silly way to measure something that's already a silly thing to measure.
The quality of the "average" website is irrelevant; what matters is the quality of the websites you connect with.
NFTs are the same.
There is no such thing as NFT art
Ugly NFTs are a typical gripe.
Olson calls them "fugly, garish, and downright cringeworthy" in Line Goes Up.
But everyone who understands NFTs knows that the criticism is absurd.
And not just because art is subjective and no one can judge a genre's quality, but because NFTs aren't a genre at all.
NFTs are a mystery.
They can be associated with any visual or none at all.
NFTs are a tool, not a form of art.
Notable achievements in sports and financial contracts are also NFTs.
There's also an NFT that portrays a recursive work of 10101010 transparent pixels.
Anyone who says NFTs are unattractive is speaking more about their imagination than NFTs.
This is like saying movies are fundamentally unrealistic because you only watch Marvel movies.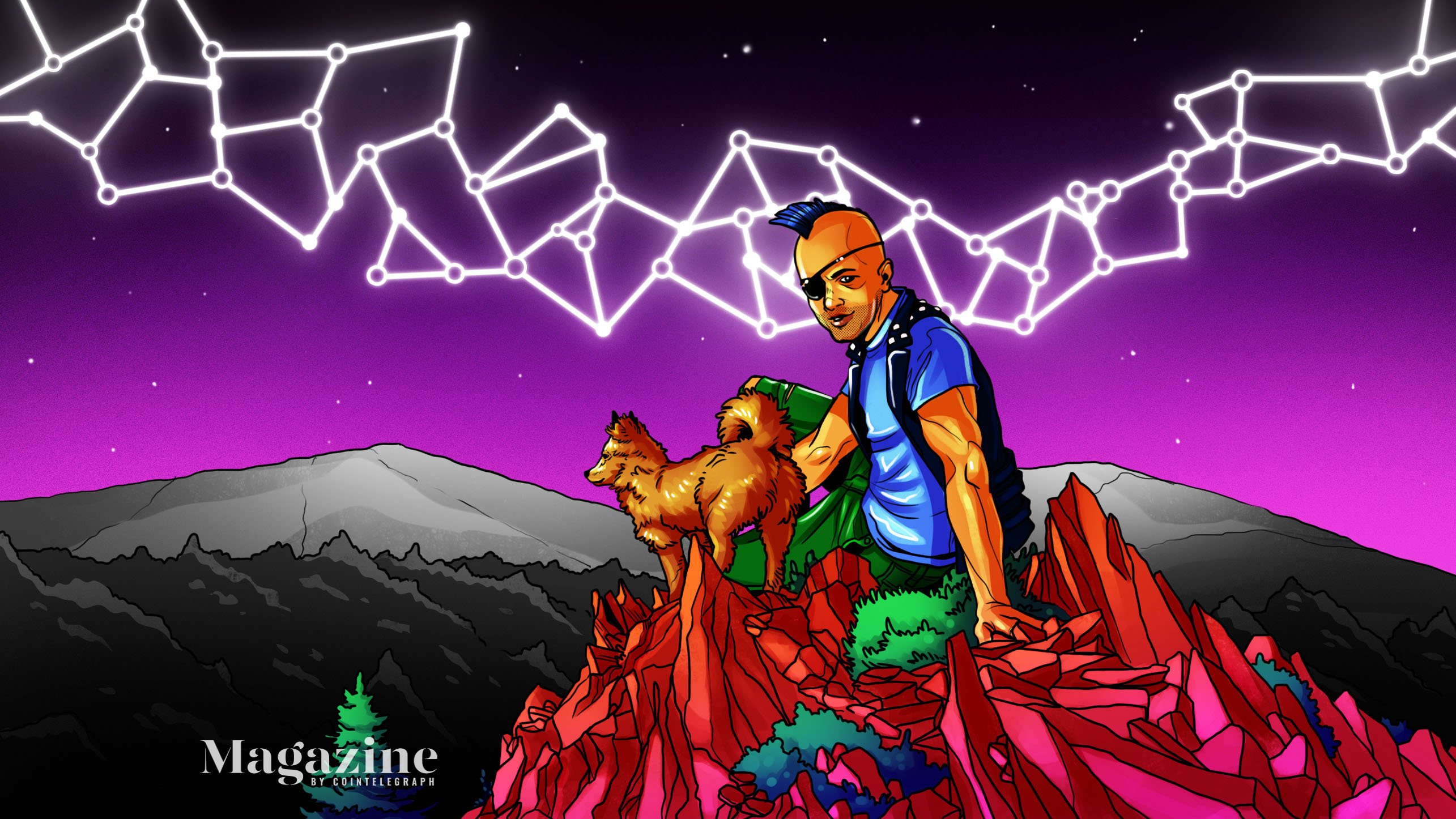 Cryptocurrency is useful — that's why people use it
Olson begins Line Goes Up by explaining the 2008 mortgage crisis and how Bitcoin arose.
His objections of Bitcoin are weak and irrelevant to his argument regarding NFTs – if you want to learn more about Bitcoin, I recommend Letter to a Bitcoin Skeptic.
The broad strokes of his reasoning are symptomatic of how he misunderstands NFTs.
Bitcoin, says Olson, does not solve anything.
He says:
"Crypto does nothing to address 99% of the problems with the banking industry, because those are problems of human behavior. They are incentives, they are social structures, they are modalities. The problem is what people are doing to others — not that the building they are doing it in has the word bank on the outside."
Bitcoin do not destroy banks or capitalism, but I am not aware of any other technology that accomplishes so.
The claim that Bitcoin was designed to abolish banks is ahistorical.
Satoshi predicted banks will adopt Bitcoin.
The goal of Bitcoin was never to solve all economic issues, but to make devaluation and censorship impossible.
Bitcoin solves problems that reasonable people can disagree are worth tackling.
Bitcoin is useful to Alexei Navalny and the anti-Putin political opposition.
It helps citizens of countries like Nigeria, Venezuela, and Turkey, as well as regular individuals fleeing Ukraine and Russia.
It helps debanked feminist activists in Africa and Afghan women who are denied bank accounts.
Why does Olson refer to Bitcoin as "the hobbyhorse of a few hundred thousand gambling addicts"?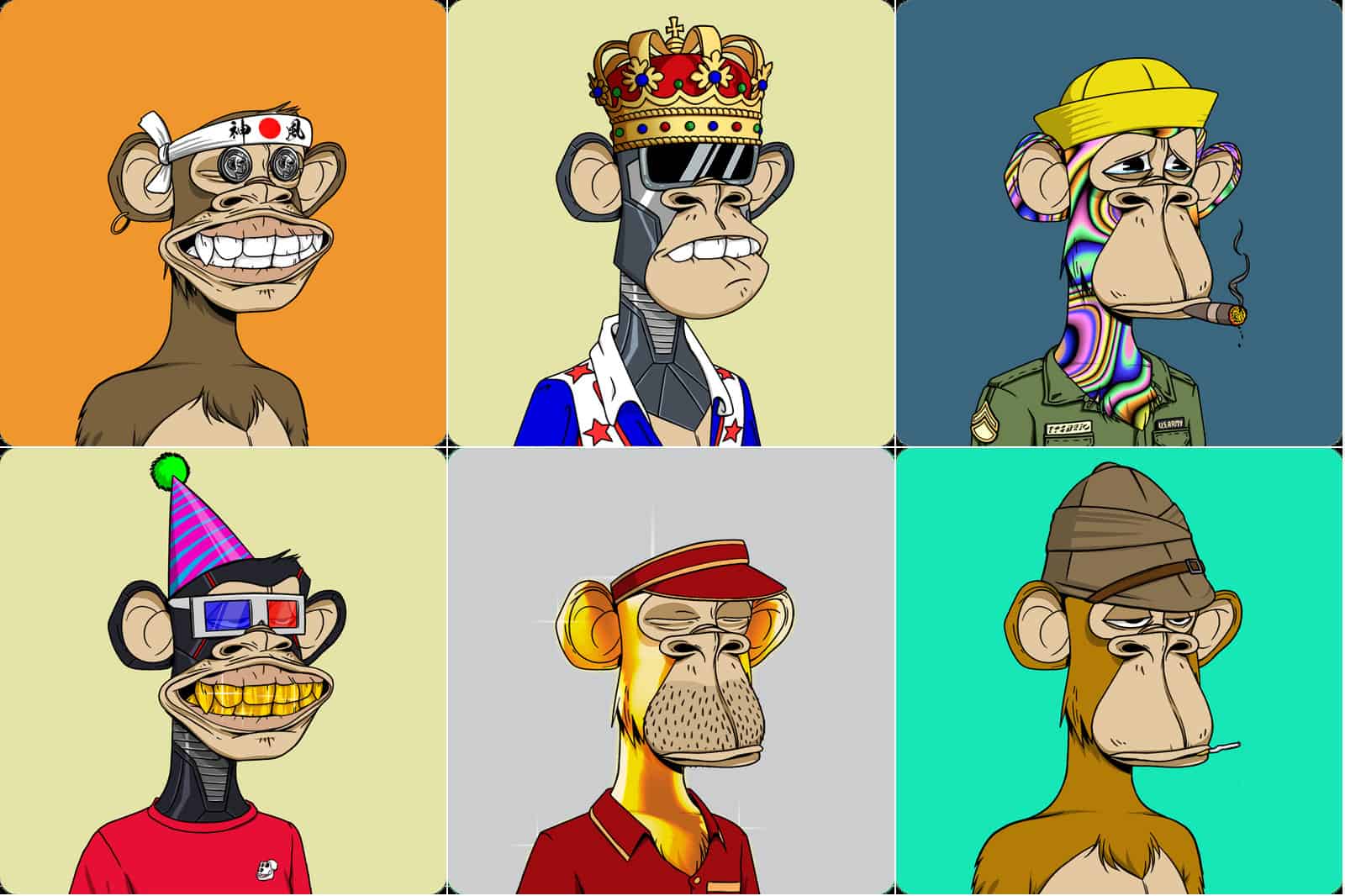 You don't have to like Bitcoin to find it useful.
But anyone who says Bitcoin is useless is disregarding its many uses.
Line Goes Up continues repeating this faulty strategy:
Olson presents a problem that he claims NFTs were designed to answer, then explains how the problem isn't solved, concluding that NFTs are useless.
NFTs are not pointless, they are pointers
As a result, Olson claims NFTs are useless.
Images can be lost or replaced.
The same image can be minted into several tokens or chains.
Without the token, anyone else can see the image, which is why NFTs aren't proof of ownership.
Then Olson concludes that NFTs aren't useful for verifying authenticity, which is erroneous.
Authenticity is a subjective judgement of the audience, not a feature of the art.
People can dispute on which rendition of a work of art is the most real.
Authenticity is not a technical property, hence no technique can confirm it.
That wasn't the point.
NFTs can show who created, held, and presently owns a token.
That doesn't make it worthless, says Olson.
Provenance documentation for fine art is an expensive and valuable service.
Nationally regulated telecommunications (NFTs) can provide the
That perspective explains why the following criticisms are uninteresting.
Some NFTs feature changeable images, whereas others have no images at all.
Artists' choices determine whether or not NFTs have images and whether or not they may alter.
To conclude that NFTs are useless because the artist may surprise you with their choices is akin to saying that paintings are pointless because Banksy once shredded one.
There is nothing evil about Etsy
Of course, saying that NFTs are meaningless and awful art is incomplete because there is plenty of pointless and bad art in the world.
A two-hour documentary about Etsy would be meaningless and terrible for two-thirds of it.
Just saying NFTs are bad isn't enough.
To Olson, NFTs are awful.
NFTs are problematic for three reasons, he says:
NFTs are harmful to the environment
NFTs are dangerous to users
NFTs exploit artists
Let's consider them one at a time.
The environmental impact of JPEGs
The environmental impact of cryptocurrencies is a huge and complex topic that we cannot cover here.
If you're interested, I've written on the energy impact of Bitcoin mining and why we shouldn't be concerned.
But, for argument's sake, assume POW mining was harmful for the environment.
So what for NFTs?
The more willing miners are to mine, the more energy they spend validating the network.
The energy footprint of the network is increased by miner revenue and decreased by miner revenue.
Make mining less profitable to lessen the environmental impact.
Users who trade NFTs pay transaction fees to miners, increasing mining revenue.
Those fees are based on how frequently and urgently NFTs move, not their value.
For example, since its establishment, Bored Ape Yacht Club has averaged 200 daily transactions.
Ethereum conducts over 1.2 million transactions each day.
However, NFTs are priced in ETH, thus anyone purchasing one is selling ETH.
When the price of NFTs rises, it signifies that individuals are selling ETH, which drives the price down.
Miners are paid in ETH, therefore anything that lowers the price of ETH lowers their revenue.
That is, every time an NFT project costs more,
Not good for Ethereum miners.
Want to discourage Ethereum mining?
Get monkey JPEGs.
The real story is more complicated.
NFTs get widespread attention, attracting more Ethereum users.
Various NFT projects will have varying prices and transaction volumes.
Even the same project can evolve over time.
Using a simple story to explain an economic system is misleading.
But NFTs are only one component of a big and complex ecosystem, and their overall impact on mining profitability is unknown.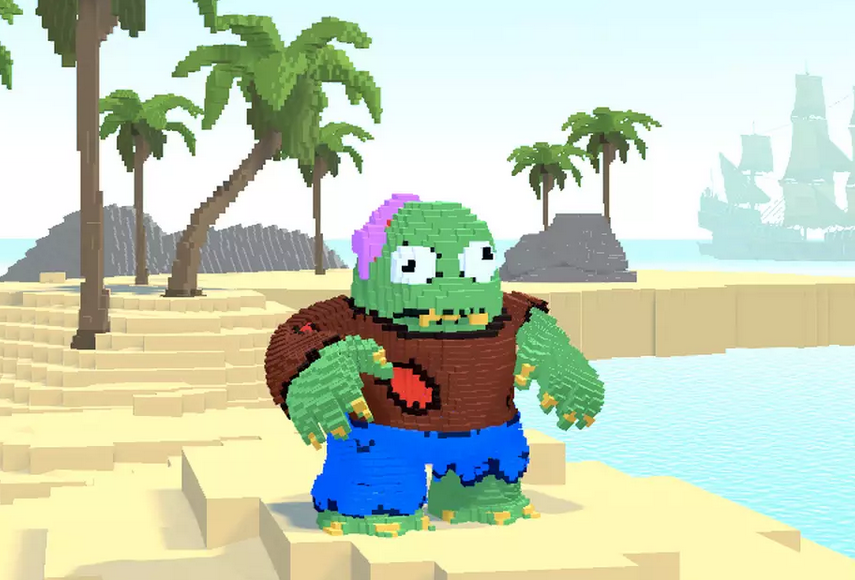 Don't confuse tools with the hands that wield them
In Line Goes Up, Olson alternates between disgust towards NFT owners and a paternalistic fear of being conned.
He can't determine whether to blame the tech or the users.
Personally, I blame the con artists.
Scams and frauds precede NFTs and would persist even if NFTs did not exist.
Scammers overpromising inexperienced investors and pocketing their money is nothing new, and it hasn't changed with NFTs.
WeWork and Fyre Festival didn't need NFTs.
Star Citizen, a still-unreleased MMORPG, garnered over $400 million on Kickstarter in 2012, before NFTs existed.
Scammers are employing NFTs to execute existing playbooks in new markets, but NFTs aren't enabling anything fresh or unique.
Scammers are latching onto the NFT movement.
Olson argues that NFTs can include malicious code that will "live in your wallet forever like a landmine" – which is just not true.
NFTs don't have code and don't exist.
When you receive an NFT, a record is added to the blockchain that causes the smart contract to grant new permissions to your address.
Not "put" anyplace, and not a payload of possibly harmful code.
The purpose of unsolicited NFT scammers is to persuade victims to visit an attacker's website and sign a fraudulent transaction.
This NFT is like a spam email that directs victims to a phishing site.
It's only bait.
Olson accurately observes that bad individuals use NFTs and then concludes that NFTs must be bad.
Bad guys use lots of nice guys' tools.
Terrorists use phones, and Hitler wore pants.
When bad people utilize a technology, it must be useful.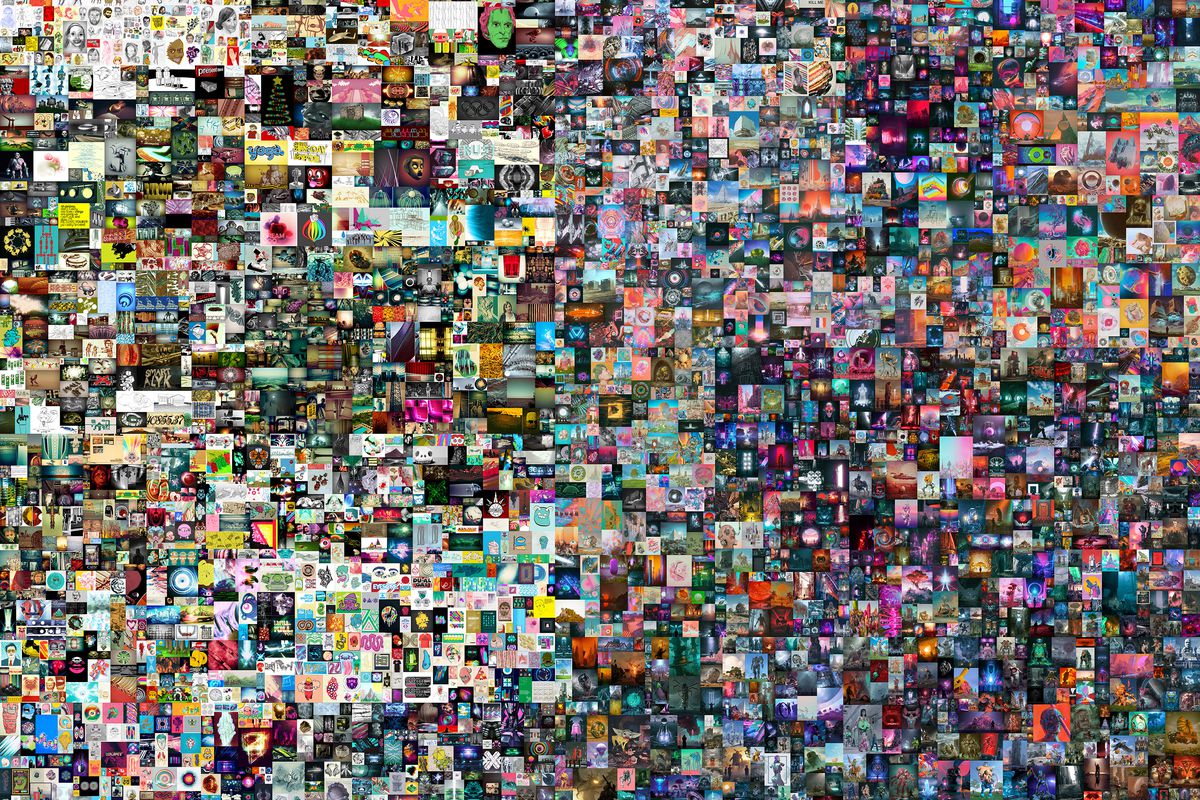 Lots of artists have made money with NFTs
In Line Goes Up, Olson's last major argument against NFTs is that they harm artists.
Indeed, the third-highest paid living musician of all time (Beeple, $69 million) made practically all of his money by selling NFTs.
For example, a buyer of Beeple, MetaKovan, is also the inventor of a fractionalized Beeple coin called B20.
That's a funny argument for a few things.
First, regardless of the valuation's sincerity, Beeple received $69 million in cash.
A good sale for the artist.
Second, given the relative value of B20 and Beeple's $69 million Everdays NFT, MetaKovan cannot have made a profit by selling B20 tokens.
Never enough volume to make it profitable.
So it's logical to suspect MetaKovan was biased, but MetaKovan paid for the offer.
On the Tron network, Justin Sun shared a video of himself trying to outbid the winner but failing due to a website issue.
Even excluding MetaKovan, Beeple had a buyer willing to pay $69 million for the Everydays NFT.
69 million dollars was an actual price.
Olson uses the Beeple/MetaKovan transaction to argue that most NFT sales are wash trades, when the seller buys from themself to inflate interest or value.
That may appear reasonable to someone inexperienced with NFT markets, but it is foolish to those who are familiar.
A closer look at the suggested trades' mechanics would have shown this.
Wash trading is costly because to OpenSea's 2.5 percent transaction fee and miner fees.
NFTs are likewise subject to capital gains taxes, therefore anyone making fictitious profits is also creating fictitious taxes.
Not only is it useless, but it is also more faster and cheaper to fabricate Discord and Twitter activity for a new project than market volume for an existing one.
NFT marketplaces are shady, but there isn't much wash trading.
For artists like Beeple, NFTs are a profitable new option because most of the money goes to the project creators.
I don't understand how Olson claims most artists have lost money in NFTs.
Minting NFTs has always been cheap, and now has become free.
The NFT market is not for everyone, but producing NFTs that never sell is not expensive.
Artists lose money in NFTs as buyers, not sellers.
Stolen NFTs don't make sense
So, NFTs assist artists who sell their own work, but what about artists who haven't or don't want to develop NFTs?
Art theft is so prevalent in NFT markets that DeviantArt had to create a technology to detect it and issue takedown notices.
Doesn't that suggest NFTs abuse artists?
Art theft is wrong, but blaming NFTs for it is like blaming RedBubble piracy on t-shirts.
The issue is art theft, not the media used to sell it.
NFTs don't make art simpler to steal or more valuable.
Actually, NFTs are less valuable to thieves:
It's impossible to tell who invented which NFT from who sold it.
Those who care about authenticity will buy the original, while those who don't can make their own for free.
The art thief has nothing to sell.
Stolen NFTs make no sense.
Like John Cleese's NFT of the Brooklyn Bridge, but less funny:
Hello! It is time you meet my alter ego "Unnamed Artist" I'm delighted to offer you the opportunity of a lifetime. I'm selling my 1st NFT. Though bidding starts at 100.00, you can "BUY IT NOW" for 69,346,250.50! https://t.co/Vuyx4trvPE pic.twitter.com/aC4oSVfGHF

— John Cleese (@JohnCleese) March 19, 2021
They use stolen images to sell a larger hoax, such pretending it's concept art from a forthcoming video game.
But, like more rudimentary RedBubble pirates, the issue is art theft and fraud, not whether fraudsters overvalue their targets.
The NFTs are merely a means of attracting the attention of an affluent target group.
No one needs to be angry about NFTs
To be clear, I am not advocating that everyone comprehend nonfungible tokens.
It's quite acceptable not to care about them and to wonder why others do.
But I don't think anyone should be upset about NFTs, and I think Line Goes Up is a great example of that.
Olson blames NFTs for everything from bad art to economic inequity in the film.
The result is a long list of things Olson dislikes about the world and personally associates with NFTs.
Guilt by connection has led him astray.
Nor do NFTs steal or destroy the environment.
They benefit artists and collectors alike.
They aren't poor art because they aren't art.
They are a tool for artists.
Late-stage capitalism's bosses are not NFTs.
Those are file types.
If you've never disliked JPEGs, you won't dislike JPEGs that others can own.