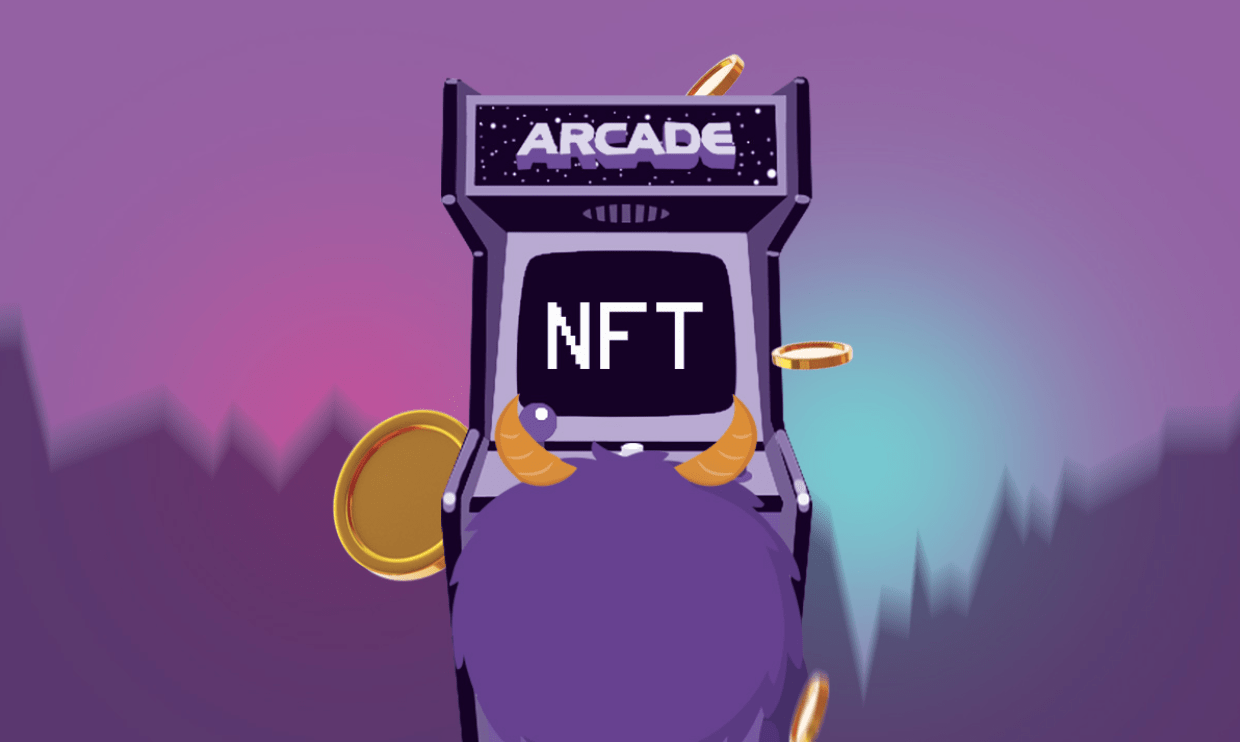 If you say that digital assets like non-fungible tokens grew at a huge rate in 2021, that's not an understatement at all (NFTs). Almost all of the world's traditional art market was almost wiped out by the NFT market last year. In the beginning of the year, the NFT market had a value of almost $1 billion. By the end of 2021, it had grown to more than $41 billion.
People who play games to earn money and people who play crypto games are two big factors in the rise of NFTs. In 2020, the revenue from the gaming cryptocurrency market is expected to be $321 million, with about 42 million gamers owning a crypto game, which shows that crypto is becoming more popular in gaming. This is a good sign.
The evolution of NFTs in games
Conventional game formats were based on free-to-play, play-to-win, and pay-to-play models, but the items and upgrades you bought didn't make any money. Cryptocurrency has evolved over time, and the idea of in-game rewards in crypto assets has caught on. This is because of the recent NFT boom.
When blockchain technology was used to make online games, developers were able to monetize them in the most innovative ways. Users and players can now get money for their skills and time spent playing games.
Game developers focus on two ways to make money from the game: trading NFTs and getting in-game rewards or cryptocurrencies. Thus, users can now buy things that have real value for the players. Many people have also found that features like trading, selling, and exchanging in-game assets outside of the game environment have made gaming more fun and profitable for them. Game developers and publishers are always looking for ways to make their games better while building on blockchain networks.
In-game transactions in NFTs have changed over time.
There are a lot of people in the industry who think that NFTs are going to be the next big thing for in-game microtransactions. But why do people like NFTs so much? Because NFTs can be hard to find,
Because NFTs are based on a blockchain and their records are in the public domain, they are thought to be more secure. Blockchain technology makes in-game transactions safe because it protects digital assets and data, which makes it easier to buy and sell things. Furthermore, through the blockchain, NFTs make the gaming business more transparent and legal, which makes for a better gaming experience for users.
The more digital game assets a player owns, the more money they can make by trading or exchanging their NFTs or other crypto assets that they earn in the game. It's interesting that platforms like Xchange Monster use "smart contracts" to handle all transactions so that in-game assets can be transferred to other game users. In-game transactions become even more safe thanks to the use of smart contracts.
A decentralized control system makes it impossible for hackers to get into the database on a blockchain system. It is worth noting that when it comes to gaming ecosystems, blockchain helps the security system of the gaming industry work better because it encrypts data.
Xchange Monster and other games like it want to take advantage of the chance to connect blockchain and gaming. Xchange Monster is a safe place for gamers and developers to work more efficiently. In the Xchange Monster ecosystem, they can get in touch with each other. This aims to strengthen their relationship and make the game more fun.
Working on one of the most important issues of safe and secure in-game trading, Xchange Monster gives gamers a place to trade. Gamers can trade, collect, and make NFTs without any problems. They also have a lot of freedom in doing so. People who use the platform can make money by playing their favorite games through the platform's monetization models and support for in-game money.
NFTs will take over.
NFTs have already opened a lot of doors for people who make things, people who buy things, and people who sell things. To make gaming more secure, safe, and fun, NFTs are taking over as a way to make in-game transactions.
The new play-to-earn gaming models are more decentralized and give players a sense of shared ownership of the assets they use to play. There is still a lot of research and progress being done at the intersection of gaming and NFTs.
Another thing to keep in mind is that because NFTs can be used as in-game assets by both players and game developers, the use of NFTs could be on the rise in the long run.