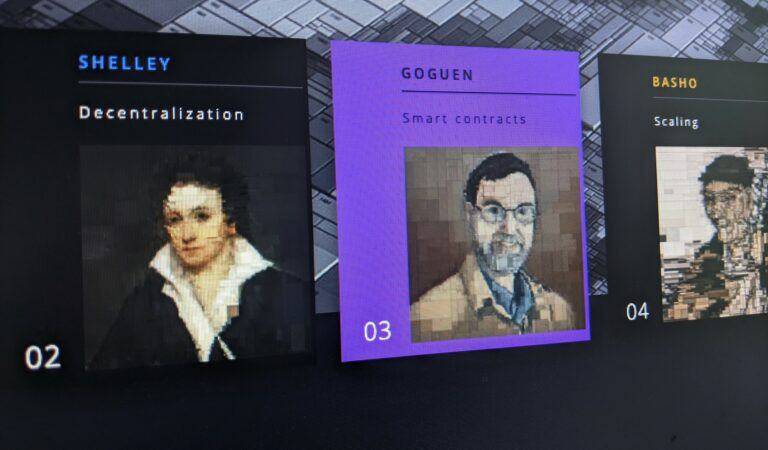 Announcing that "the AGIX ERC20 converter testnet is currently active" on Tuesday, December 7, Input Output (also known as "IOG" or "IOHK"), the corporation in charge of Cardano's research and development, issued a statement.
According to this story, the stock market has benefited greatly as a result of this piece of news.
Motivation Behind an ERC20 Converter Tool for Cardano
IOG published a blog post earlier this month in which it explained why it was developing a "ERC converter" tool and what it anticipated the service would be used for.
They noted in their introduction that while "the vast bulk of wealth locked up in decentralized finance (DeFi) is in the form of crypto-assets based on the ERC20 token standard," "Ethereum's proof-of-work infrastructure is being challenged by escalating expenses."
Cardano supports the migration of ERC20 tokens to the Cardano platform in order to "extend the spectrum of use cases for application developers and organizations."
"Users of supported Ethereum tokens will be able to migrate them from Ethereum's congested network to Cardano and benefit from Cardano's increased transaction capacity and lower fees, while also gaining enhanced security, cost savings, and interoperability," according to the plan following the Alonzo hard fork's deployment (which would provide support for Plutus smart contracts).
Additionally, it argued that an ERC20 converter would "ensure future interoperability while also providing a secure platform for corporate expansion."
How Does Cardano's ERC20 Converter Work?
According to IOG, their ERC20 converter will "allow issuing organizations and their users to manage ERC20 token migration to Cardano."
It stated that this tool is "designed for token issuers (organizations that want to migrate their tokens to Cardano) and their users (token holders) to use the tool to migrate their ERC20 tokens to the Cardano network."
Here's how to use the tool:
"Users can convert their Ethereum tokens with a few clicks, and when moved across, these tokens will be 'translated' into a special native token on Cardano with the same value and functionality as an ERC20."
Furthermore, if the user wishes to do so at a later time, they can burn their tokens on Cardano and return them to the source network.
"Two-way conversion is built in."
First Use Case for Cardano's ERC20 Converter
According to IOG, the plan is to "spin up a version of the ERC20 converter tool on a dedicated testnet," and SingularityNET, a decentralized artificial intelligence (AI) network, will be IOG's first migration partner:
"The ERC20 converter will introduce a new SingularityNET AGIX token, with its deployment marking the first milestone in the SingularityNET to Cardano migration plan."
The initial testnet will allow users to evaluate the migration process while working with AGIX tokens on both the Cardano and Ethereum Kovan testnets.
It will be possible to authenticate an account using Metamask (a Chrome browser extension), with more options to come later.
Users must also enter their Daedalus testnet address in order to migrate their tokens to Cardano and easily track balances and transactions.
When users log into their ERC20 converter account, they will see SingularityNET tokens listed and available for migration, as well as details such as token balance by clicking on a token.
They only need to choose the token, enter the amount they want to convert, and then migrate them by specifying a Cardano address.
Tokens will be able to be used for payments and transactions from the Daedalus wallet once they have been migrated to the address.
All activities will be visible in Etherscan as well as the Cardano Explorer."
What Is SingularityNET?
SingularityNET is a non-profit organization founded in 2017 by Dr. Ben Goertzel (CEO and Chief Scientist) and Dr. David Hanson (Chairman of the Board of Directors). It is focusing on three major pillars: education, research, and development:
"the nonprofit SingularityNET Foundation is building a decentralized Al network on which is working on Al infrastructure-as global participants can create, share, and monetize Al services at scale";
"Singularity Studio is working on AI infrastructure-asa-service, to offer scalable and affordable cloud computing"; and
"Singularity Studio is working on offering end-user applications to enterprise and consumer customers"
The AGIX ERC20 Converter Testnet Goes Live
IOG published a blog post yesterday (December 7) in which they announced that "the AGIX ERC20 converter testnet is now online and available for the community's evaluation."
"This tool represents a huge step forward" on the "road towards a much closer partnership with the SingularityNET community," according to the IOG.
In his own words, Dr. Ben Goertzel, CEO and Chief Scientist at SingularityNET, said:
"I'm extremely excited by the emergence of the AGIX-ADA/AGIX-ETH converter onto Cardano testnet, and soon after that onto mainnet. Every revolution is carried out one step at a time, and this is the first in a series of steps whose result will be the porting of the full SingularityNET decentralized AI platform onto Cardano.
"The importance of this port for SingularityNET and the whole blockchain and AI ecosystems cannot be overestimated – it will yield not only a far faster and more economical AI network, but also a massively superior foundation for adding advanced new functions to SingularityNET and moving toward realizing our vision of decentralized AGI."
Cardano's interoperability mission will be pursued by EMURGO, which will "create a mesh of interconnected sidechains with decentralized applications (DApps) written in Solidity, Glow, and more," and which will "expand the base ecosystem of DApps written in Plutus on Cardano." EMURGO is "now running the process to allow for secure and seamless token migration from other blockchains and sidechains to Cardano," and they will "
A blog post from SingularityNET was also published yesterday, in which the firm announced "the launch of the public testnet AGIX ERC20 Converter Bridge," as well as "the introduction of the public testnet AGIX ERC20 Converter Bridge."
"Users will be able to explore cross-chain capabilities using test tokens from the SingularityNET AGIX Testnet Faucet, without the need for real AGIX tokens or the need to pay gas fees," it stated, adding that it would "allow them to collect user feedback, which they would then incorporate before the mainnet release." It also stated that it would "allow them to collect user feedback, which they would then incorporate before the mainnet release."
It also mentioned that they would "take into consideration user comments before to the launch of the mainnet."
They continued by stating the following:
"This testnet release — enabled by the Alonzo hard fork event and progress in Cardano's Plutus — allows SingularityNET to actively move ahead to build out our cross-chain ecosystem. Once live on mainnet, this Converter Bridge will mark a significant milestone in the three-year roadmap of the SingularityNET Phase Two initiative."
They also pointed out they have released a YouTube video that uses animation to show how the AGIX ERC-20 to ADA Converter works.
SingularityNET also mentioned why they were so excited about the testnet launch of their custom-built converter bridge:
"It can be easy to overlook what an exciting milestone this testnet release is for SingularityNET, as our first step to becoming truly multi-chain. This will also be the first bridge connecting to Cardano ever, and AGIX will be the first token able to cross from an external chain — quite an honor.
"This bridge has been a developmental challenge, as Cardano is still in the process of releasing and finalizing its smart contracts platform. The end results of this collaboration are worth the wait, and worth celebrating."