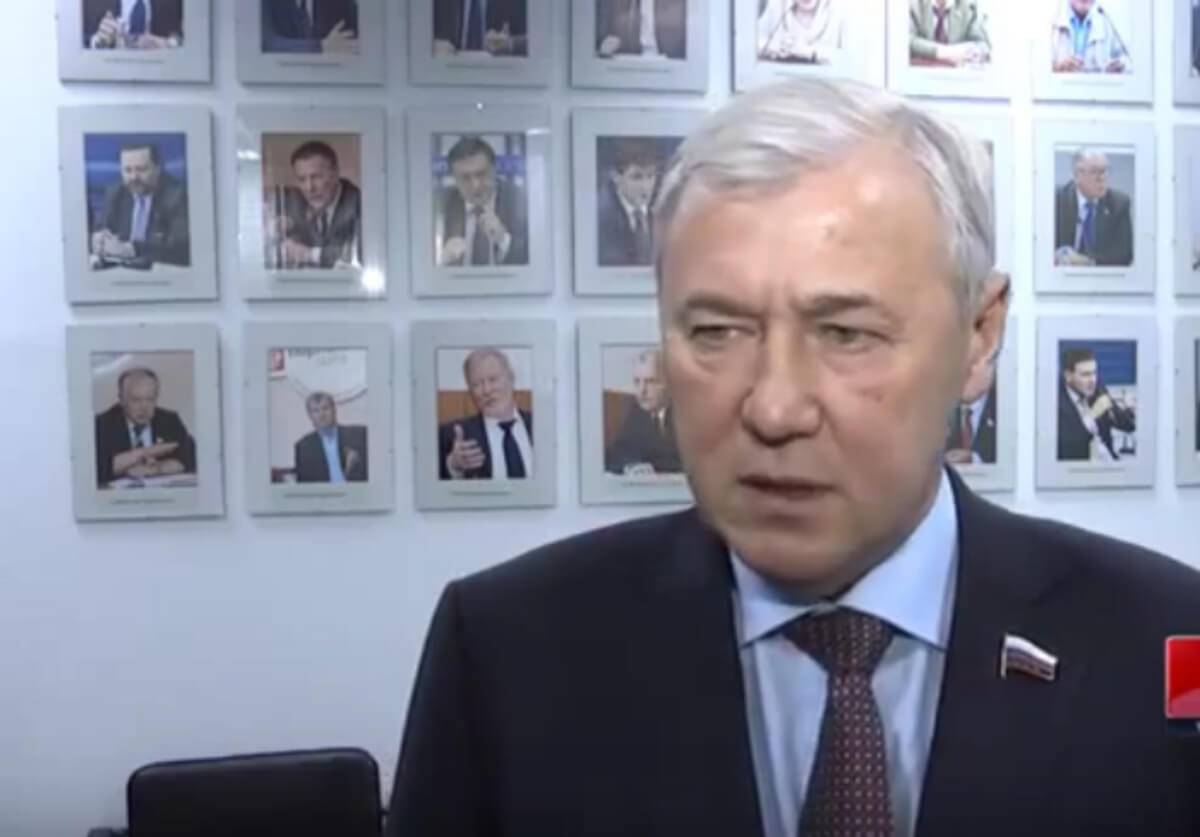 Russia's seemingly never-ending effort to regulate cryptocurrency might result in a complete ban on coin ownership and purchase, according to the regulation's chief architect.
According to Interfax, Anatoly Aksakov, chairman of the State Duma's Committee on Financial Markets, the "authorities" are currently "discussing various options for regulating cryptocurrencies," ranging "from a complete prohibition on their ownership and purchase" to "the legalization of bitcoin (BTC) exchanges."
Cryptocurrency has grown in popularity in recent years in Russia, with many of the country's super-rich rumored to have made significant crypto investments.
Adoption has also increased as a result of crypto mining's meteoric rise in popularity. And, in a country known for producing top-tier software engineers and other computer specialists, others contend that it's difficult to see how Moscow would go about implementing a comprehensive ban à la China.
Regardless, the Central Bank's steadfastly crypto-skeptic leadership has been advocating for just this type of severe move for years and would almost certainly embrace it wholeheartedly. It presented proposed guidelines earlier this month that, if adopted, would bar the financial sector from the majority of crypto-related activity.
Aksakov elaborated:
"There are also extremely strict approaches that would prohibit the acquisition and ownership of cryptocurrencies entirely. Additionally, there is an argument that [regulators] should enable only approved cryptocurrency exchanges and that exchanges should be legalized to ensure that everything is visible and understandable to regulatory authorities. ."
Tax authorities would find it "easier to tax such businesses" in the latter instance, he claimed.
Perhaps the most important point from the entire episode is that – similar to India, whose government has mulled a blanket, Beijing-inspired ban – politicians are much more likely to push the can down the road and hope for the best.
In an all-too-familiar refrain, Aksakov stated that it was required to conclude "all issues relating to the definition and taxation" of cryptocurrency "by the spring session of 2022" — the next time the Duma convenes.
As he stated:
"We [must do this] so we can enter the next tax period with a full understanding of how all this should be regulated."
While this may appear to be an attempt by the administration to add urgency to the process, senior officials had already made similar commitments about concluding legislation in time for a vote during the winter session of 2021.
Perhaps there was some good news for miners – particularly industrial players.
Aksakov emphasized the importance of classifying mining as an industrial activity and requiring miners to pay industrial rates for power.
Finally, the lawmaker stated:
"I think that we need to legalize [crypto mining], both from the point of view of taxation and from the point of view of electricity consumption."
While domestic miners have been battling legal disputes with Siberian power firms, industrial players are willing to pay higher power rates in exchange for legal validity – as well as freedom from political and regulatory instability.
According to Islam Shazhaev, CEO of OneBoost, a digital asset management company, "legalizing mining activities will give the state a significant advantage" – and may even benefit foreign miners by allowing Russian power providers to begin "legal export of electricity to other countries without the construction of cross-border infrastructure."
Shazhaev asserted that Russia possesses "gigawatts of surplus electric power" that it might exploit.
If the government decides to "allow cryptocurrency mining companies to build mining data centers" and "use this electricity at a discounted rate" with tax breaks "for the first three years," he added, Russia has the potential to "become a world leader" in industrial crypto mining – even while maintaining current crypto regulations.
He elaborated:
"If some political [bodies] are concerned about the economic ramifications, these steps can be taken one at a time. Mining could be legalized while the use of cryptocurrency as a payment instrument remains illegal, as it is now. And over time, a digital ruble could be designed and implemented."
The development of "a plan for cryptocurrency integration," according to Shazhaev, would allow for the establishment of "appropriate" market regulation.
At the end of his speech, he stated that Moscow would profit from taking caution when regulating a sector that it did not yet comprehend completely.
"Great success can be reached when you are making the right decisions at a time when you don't know exactly what you should do."