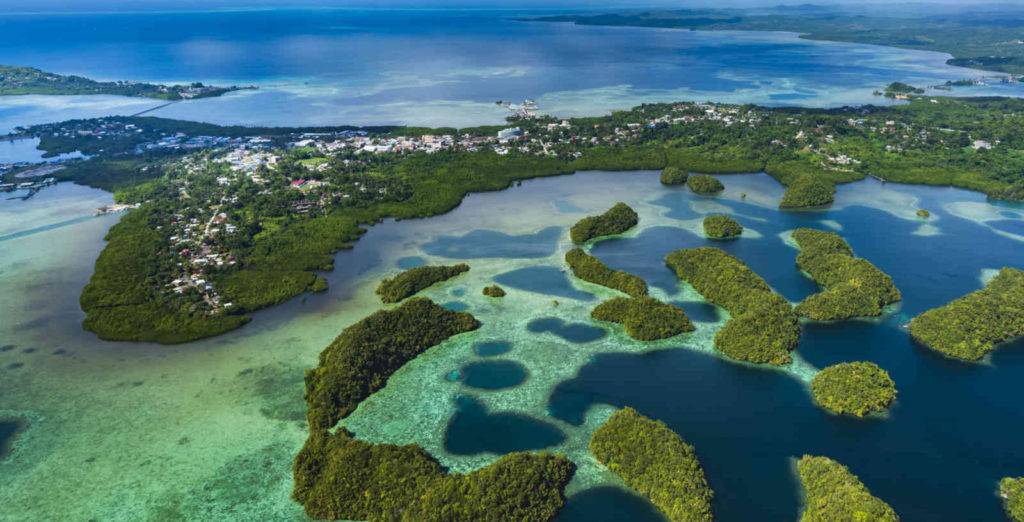 Ripple, the digital payment network, has formed a partnership with the Republic of Palau in order to assist the Pacific island nation in the development of its own digital currency, or cryptocurrency.
The establishment of a digital currency backed by the United States dollar will be the primary focus of the partnership's early efforts, with the goal of facilitating cross-border payments for the country. According to Ripple's release, the collaboration "may result in the adoption of the world's first government-backed national stablecoin in the first half of 2022."
Ripple speculated that the national digital currency might not be merely another CBDC in the traditional sense.
"Ripple would provide technical, business, design, and policy support to the Republic of Palau. "In the meanwhile, investigating a USD-backed stablecoin and associated use cases — such as a corporate registration — on the XRP Ledger could provide a viable alternative to central bank digital currencies (CBDCs) for nations such as Palau."
Suangel Whipps Jr., the president of Palau, stated that the national digital currency will "enable the residents of Palau to have more financial accessibility."
Due to its geographical location as an island nation, Palau is particularly exposed to some of the effects of climate change, which, according to Ripple, was one of the factors that led to its selection for the position. The XRP Ledger, according to the company, is "carbon-neutral and 120,000 times more energy-efficient than Proof-of-Work blockchains."
"We are thrilled to be collaborating with Palau to help the country reach its financial and climate-related objectives," said James Wallis, Ripple's VP of Central Bank Engagements.
"We have a wonderful opportunity to bring together our technology and experience with the unique characteristics of Palau to make a real economic and social impact for the country."
Ripple is no stranger to issues related to climate change and the environment. When it declared its objective of being carbon net-zero by 2030, it did so in February of this year, beginning with the creation of an XRP cryptocurrency that is carbon net-zero with the help of the EW Zero tool.
EW Zero is an open source solution from Energy Web that enables businesses to purchase tokenized renewables in order to achieve carbon net-neutrality and reduce their carbon footprint. Ripple also participated in a $44 million fundraising round for fintech provider Nelnet Renewable Energy, which will be used to support environmentally aware activities across the United States of America.
Ripple has been working hard to settle its dispute with the Securities and Exchange Commission about whether XRP tokens were sold as unregistered securities in 2013. The case's lead attorney, Brad Garlinghouse, has stated that he feels the case is making good progress and will be completed by 2022.
The price of XRP is now about $1.05 per Token. While this is up by 0.42 percent this week, it is down by 5.47 percent for the entire month of November.