"Can someone explain to me why NFT 'clones' are selling for so much?" asked Redditor LittleDoofus a couple of months ago.
NFT clones profit from the success of the original NFT collections by releasing similar or even identical copies of the artwork under similar-sounding companies.
LittleDoofus was curious as to how we came to place such a premium on NFTs, much alone mere reproductions of legendary NFT artworks.
"Okay, I get how someone may view the CryptoPunks or Ether Rocks projects as valuable digital artifacts, but what's up with the frenzy over clone projects?" LittleDoofus said.
I'm seeing an increasing number of lax CryptoPunks clone projects (with no link to Larva Labs) with no-name 'artists' selling for a premium… why?
Is it simply crooks attempting to swindle one another?"
It's an interesting question: How do NFT clones fit into the open-source cryptoculture?
I chose to consult with seasoned crypto experts and the clone makers themselves.
To begin, by "clones," I mean precise replicas of well-known projects:
Consider CryptoPhunks, which simply reversed the pictures and created a literal mirror image of the original iconic NFT CryptoPunks series, which now sells for millions of dollars apiece.
CryptoPhunks are slightly less expensive than an Ether.
Additionally, clones exist across multiple blockchains.
SolPunks, for example, was constructed on the Solana blockchain and is "in no way associated" with Ethereum-based Larva Labs and/or CryptoPunks.
However, the punks all look alike.

Additionally, there are NFT "derivatives" that capitalize on a well-known brand's appeal by adopting a similar "punk" or "ape" moniker.
These clones are variously referred to as copycats, imposters, tributes, spinoffs, or rent seekers.
CryptoFUNKS, for example, took the moniker and applied it to hand-drawn stick figures.
Recreation and remixing are also inextricably linked to crypto's open source ethos.
Create something, make it accessible, and invite people to expand on your work.
SushiSwap originated as a clone of Uniswap's code but quickly evolved into its own entity.
Daniel Bar, a crypto venture capitalist and community organizer, cites the recent rise in generative art as an example of mimicking popular culture.
"It's similar to how initial coin offerings grew like wildflowers in 2017," he explains.
"However, it does assist the industry in learning and development."
He admits that cloned NFT ventures may attract some funding that would have gone to the original.
"Because the purchasers of the clones may have purchased the genuine articles, they may be discounted, say, if one less bidder bids," he argues.
"However, the genuine ones come with genuine benefits that the counterfeits do not, so it's like to purchasing a counterfeit Rolex."
The Bored Apes Yacht Club (BAYC) provided members with access to exclusive events.
CryptoPunks were utilized as free NFT Meebit drop tickets.
That cannot be duplicated.
Additionally, cryptocurrency communities are complicated, ideological, and multifaceted.
And, while blockchain's distinctive strength is in verifying "things" in order to foster confidence between partners, there is, of course, a lot of speculative spending on digital assets in the current bull market, fueled by memes and counter-culture.
In this setting, valuable clones make sense.
However, let us begin at the beginning.
What is a nonfungible token, or NFT?
This description serves as the foundation for the entire discussion about the advent of NFT clones and why people purchase them.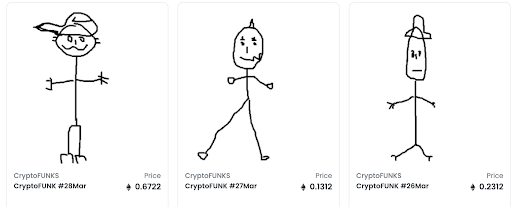 Emerging digital property rights
As is widely known, the year 2021 is the year of the NFT.
Literally, as NFT is the year's word of the Collins Dictionary.
From Canadian ice hockey deity Wayne Gretzky to companies such as Marvel comics, everyone has established their own collections.
While the collectible angle is evident for unique projects, it is less certain for clones of successful NFT series.
We do know that clone projects are profitable and generate revenue (even if not at the level of their originals).
Interestingly, practically anyone is sold a counterfeit with the belief that it is the genuine article.
The term "nonfungible" refers to an item that is one-of-a-kind and cannot be duplicated.
While it is possible to reproduce the associated image, the creator's wallet address cannot be forged, and "minting" provides a direct line of provenance.
"Mining" an NFT identifies a specific user as the token's creator and initial owner.
(As an aside, hackers may be able to "sleepmint" an NFT, thus changing the chain of ownership.
However, the developers I spoke with were skeptical that this was even possible.)
Therefore, an NFT is a type of notary service, a tokenized instrument for establishing and confirming the creator's wallet address.
They can assist artists, musicians, and others in demonstrating their creative work.
According to Michael Kong, CEO of Fantom Foundation, NFTs demonstrate "the complete audit trail, the amount of legitimacy tied to each unique token, and the ability to see previous ownership – people place a high premium on that."
It entails much more than pixelated punks' pirated graphics.
The prospects for immutable provenance encapsulated in an NFT are only now being investigated.
NFTs are capable of securely enclosing any data.
That is why true believers in open source are eager to see the space develop.
Open source revolution driving high prices, even for Clones
CryptoFUNKS and Sad Frogs District are two famous examples of copyright allegations that resulted in cloned projects being taken down.
Ironically, the de-listing of NFT clone CryptoFUNKS by the most well-known NFT marketplace Open Sea in October likely increased its popularity.
OpenSea had received a takedown notice from Larva Labs requesting that it be removed from the marketplace owing to copyright infringements.
PolygonPunks had a similar scenario in August, albeit they reappeared in September.
In August, OpenSea confirmed the removal of 7,000 minted photos of Pepe the Frog in Sad Frogs District from its Discord channel due to allegations of copyright infringement by the character's creator, Matt Furie.
This infuriated the community, which had already invested $4 million in the project and was concerned that the NFTs would become worthless.
Bokky PooBah is a well-known proponent of open-source software in the cryptocurrency community.
He fell in love with the technology and its ideological foundations as a Malaysian living in Sydney and has been offering free blockchain coding tutorials for years.
His coding academy receives no financial support from corporations or sponsors.
He joined crypto to build experimental things and continues to attract people to build them.
PooBah is cited as a resource for the CryptoPunks project at the bottom of their webpage.
According to PooBah, the de-listing of CryptoPhunks produced a "Streisand Effect," increasing its popularity.
The expression alludes to a time when legendary singer Barbara Streisand attempted to restrict knowledge about her Malibu property but instead generated enormous interest in it.
PooBah then "had to purchase a CryptoFUNK" out of principle.
"Licensing restrictions impede the community," laments PooBah.
He argues that NFTs are "very strong" and is developing a decentralized NFT exchange – a platform where NFT developers can request recurring royalty entries in a ledger.
NFT Clones Forked it?
According to one idea, NFT knockoffs are analogous to OS or blockchain forks, which actually boost the value and legitimacy of the original collection.
This view implies that clones are actually increasing the price of NFTs.
After all, as the "right-click save brigade" notes, copies of NFTs abound. These individuals believe that "NFTs are meaningless because a screenshot may be used to recreate them." However, PooBah vehemently believes that they are missing the point.
"At the end of the day, even if it is immoral, ownership is strong," and that is the critical thing. "Because ownership is decentralized on a blockchain, it makes no difference if people copy any photographs," he explains.
According to PooBah, the artist with the highest earnings, "Beeple is dull… in terms of technology utilization." He is enthused by technological advancements.
The art is in the imaginative coding.
Kong concurs, stating that "the right, click, and save justifications apply to all artworks." However, it is not identical. Value is subjective; it is determined by the holder, for example, perceived rarity."
He asserts that this is "quite reasonable, as it is trivial to save a file and generate another NFT," yet the argument makes better sense the opposite way around:
"Copyright can be readily violated, but with NFTs, determining who made the artwork is actually easier."
PooBah believes that "image licensing could be more permissive" and that "open licensing educates more people by establishing learning tools that anyone can use to access source code and construct something." He is a believer of cloning NFT initiatives, highlighting the advantages of adoption and learning. This is always the decentralized adherents' official line.
"Clone" punk creators
Each of the creators has their unique story. David Lawrence is a 29-year-old photographer residing in Orlando who began a series titled "Punk Portraits." While it capitalizes on the CryptoPunk craze, it unquestionably has its own aesthetic.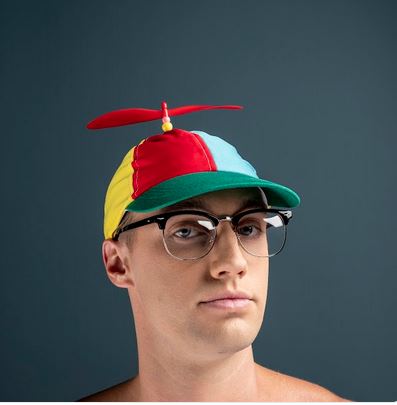 Punk Portraits are fleshed-out CryptoPunks. It's a thousand distinct real-life 'Punks,' each with the same characteristics but embodied by a different person," he explains. "My goal with portrait photography is to create images that represent one's truest self." It's difficult to evaluate someone who genuinely believes in their craft while simultaneously profiting on the Punk moniker. For almost a decade, he has worked as a photographer. Punk Portraits was his "introduction to both the non-fictional (art) world and the fictitious (art) world."
Punk Portraits is, of course, not a clone, but a derivative, according to Lawrence.
"CryptoPunks set the gold standard for what I believe an NFT collection to be. It's basic, yet distinctive, and each piece stands alone… It is the Rolex of quantum dots."
He describes his work as an homage to a favorite work of art.
"We wanted the same level of detail and enchantment, but we also wanted to picture what it would be like if the punks were more than pixels. What if they appeared and assumed a human form?" Naturally, PooBah purchased one in "protest of Larva Lab's image IP restrictions." Punk Portraits has not been charged with any intellectual property infringements to date.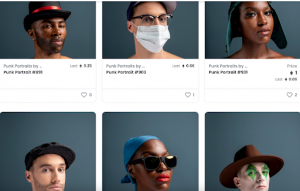 Clayton Dixon is the New Zealand-based creator of Fast Food Punks, a band of misfits that transitions from the original CryptoPunks to a familiar McDonald's theme. Additionally, one collection raised $574,000 for the Ronald McDonald House charity in the United States.
"ETH also went up at the time, so it amounted to about $700 thousand for charity."
His creations are a combination of genius and good fortune. Bitcoin experienced a meltdown in May 2021. "As a result, memes depicting Bitcoin holders being forced to return to McDonald's for work went viral… resulting in the series becoming popular," he explains fortuitously. "I was handcrafting them. I had no idea what I was doing and then uploaded them to OpenSea with no idea what I was doing. They were quickly selling."
Berk zdemir, another punk clone creator, is the Turkish artist behind Bastard Gan Punks, and he frequently uses the musical metaphor of "remixing."
"A remix reframes an idea or a concept and infuses it with new meaning. The originals remain in their current location. On top of it, derivatives are constructed, sometimes as a variation, and sometimes as a protest. Each artifact bears the imprint of its predecessors."
He was a fan of CryptoPunks but "couldn't afford them, so I decided to make my own." His creations "turned out to be quite ugly (but awesome) in appearance, which inspired me to imagine myself as a 'bastard,' a new generation born to cool-looking, 'elite' parents. I began behaving erratically and developed a persona concept around them, complete with silly descriptions."
He was "amazed" by the attention the project received and "the community that grew up around" it. He handed over governance of the project and brand to the BASTARD DAO after seven months. "However, I still enjoy developing new lore for it, creating derivative works, and encouraging others to do the same."
He argues that longevity "depends on the intent of the 'clone' and the end product." If a 'clone' lacks a message or a firm foundation, it is almost always a phony cash grab. The market is saturated with projects seeking to cash in on copy-and-paste ideas that lack vision or direction."

NFT community culture has a sinister side too
Discord communities are critical for NFT projects. Plot lines are carefully curated to ensure that the NFTs do not appear out of nowhere. Discord groups are for crypto-native fans of an artist, not for drop-in members. There are undoubtedly some extremely obsessive or perhaps devoted individuals eagerly awaiting news of new art or a possible airdrop.
The popularity of internet memes is a significant driver of interest in NFTs. Humor is critical in the world of clones… Consider the Dolly the NFT clone sheep clone, which was named after a famous Scottish sheep clone that was cloned in 1996. Additionally, there is a limited series of Kimmie NFTs depicting North Korean leader Kim Jong-Un in various outfits, each of which includes a leadership title for use in "Kimdom."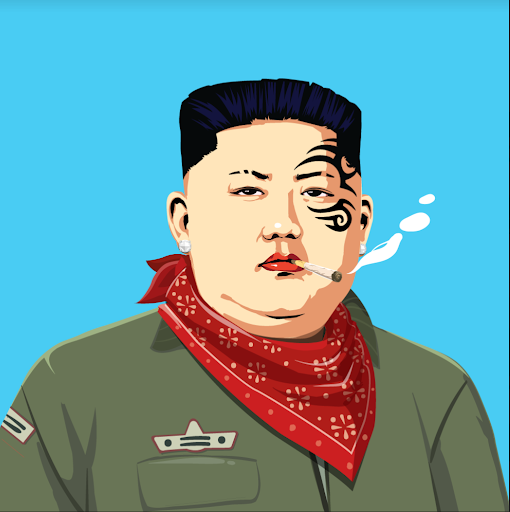 However, as with anything that elicits strong emotions, these debates can devolve into sour. "Chunke Monke," a former Google employee, claims he received threats from supporters of a particular NFT release after he began publishing articles critical of what he refers to as "trademark trolls" and their attempts to trademark their NFTs. The alleged "trademark trolls" targeted his satirical NFT release. According to him, these "are actors who stifle innovation through excessive intellectual property protection."
"Chunke Monke" has developed a reputation as a vocal critic of big tech. He stumbled into crypto and NFTs following the failure of his previous startup, and he was particularly taken with Web 3.0. According to Chunke Monke, trademarking a clone NFT is an affront to open source innovation and "derivative creative possibilities," but his true identity was doxed. Such is the fervor in this space.
Chunke Monke laments the aggressive culture that exists within certain clone projects.
"I've seen many Clone NFTs Discords. They are not fun. There's no love or adoration for the art or the story because it's all hollow. There's no meaning and no durable community."
However, "parody NFTs can retain a great deal of value, possibly more than the original," he says, if they exhibit a certain sense of humor.
Prices symbolize the revolution for NFT Clones?
In street art culture — which encompasses everything from angry teenager tags to serious political statements — it is customary to paint over the work of others. Banksy's astronomical auction prices, it seemed to me, distorted the origins of a protest movement born on Philadelphia's trains in the 1970s. Indeed, throughout art history, students were taught through imitation of their masters' works.
Selling T-shirts, mugs, and aprons with reproductions of their work was once considered sacrilegious for "serious" artists. Is this comparable to cloning NFTs of works of art?
As with "TradArt" or traditional art, it is not a winner-take-all situation. There are numerous competitors and plenty of room for numerous winners and losers. "NFTS will exist as long as blockchains exist," PooBah asserts. The copyright arguments are valid, but "fighting clones is a little anti-open source."
Therefore, why do copycat clones command such a premium? "This is pure speculation," Web 3.0 developer Kong explains, "buying clones in the hope that someone else will sell them for a higher price." The "pandemic also demonstrates how many people are capable of creating money out of thin air," PooBah observes.
Chunke Monke tempers these predictions by pointing out why these valuations are difficult. The "truth is that there are no correct answers in NFT investing, but a plethora of incorrect ones. Comparative valuation ("Clone Punk should be X percentage of CryptoPunk"), as is done in traditional finance, makes no sense."
For the record, tagging a scribbled signature on a detailed major work was always considered sacrilegious in street art culture.
For Özdemir, the creator of the NFT clone, the following are the rules:
"I strongly encourage people to steal my art and create things with them. I think the world needs more fun and ideas."