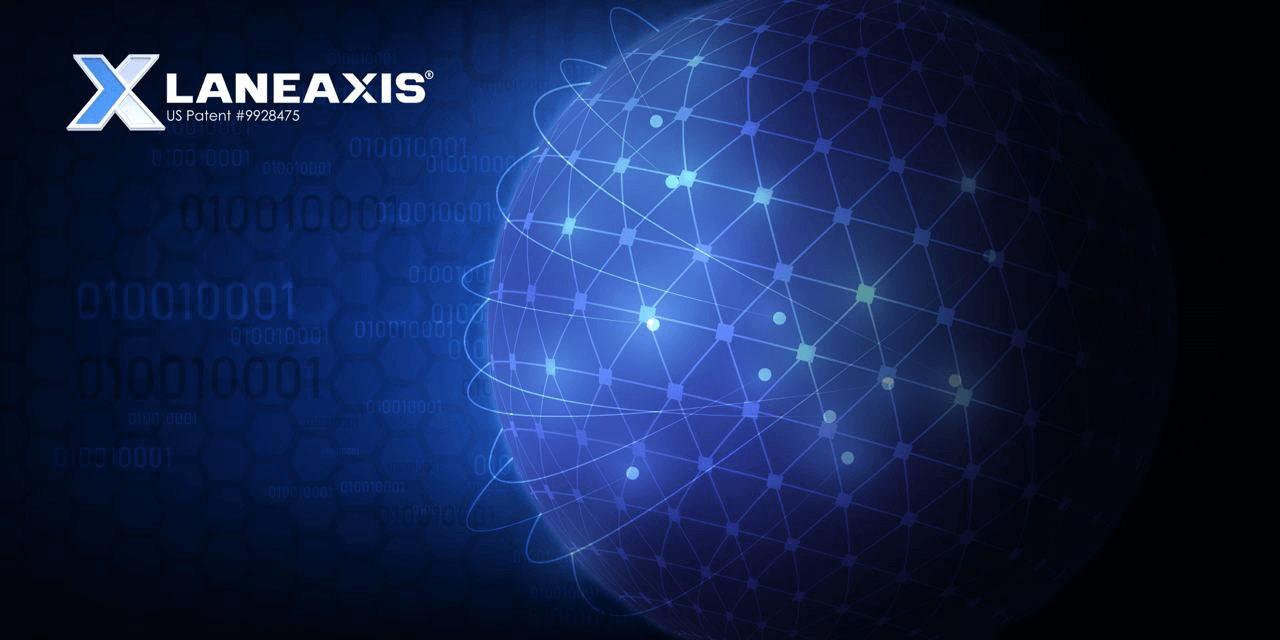 Consumer demands, additional routes to market, international complexity, and other variables all contribute to substantial supply chain problems. To satisfy new needs and supply chain difficulties, management of the current supply chain must change. A successful network relies heavily on technological advancements and end-to-end and transparent communication across different routes.
According to Statista, in 2020 only 57% of supply chain professionals used advanced technology in their workflow and others relied on conventional methods such as phoning, emailing, and faxing, which is far from being productive.
LaneAxis has taken it upon themselves to remediate the problems using its patented operational Network Platform powered by AI and blockchain technology, which targets the removal of $200 Billion in managed broker fees per annum. The company has spent over a decade in research and development to streamline the process and solve the inadequacies in the transportation industry.
Problems that LaneAxis Tackles
Today's freight trucking industry is dominated by brokers, which brings in several inefficiencies and a lack of transparency. Brokering a shipment between a shipper and carrier still takes hours and is not managed adequately. Brokers have to constantly check on drivers manually to ensure they are on time and the correct route.
LaneAxis aims to tackle concerns such as:
40% of movements are inefficiently moved or empty miles. On average, 20 Billion empty miles are driven yearly by U.S trucks.
The majority of the drivers have to wait around 3 hours at the docks to load and unload the shipment. This time is known as Detention Time, and it costs drivers money and time.
As the supply chain industries face these several drawbacks, there is a shortage of drivers.
The regulatory compliances for shipments and random events such as demand surge, weather patterns, etc., can cause the rates to rise.
Also, all the document verifications, regulatory compliance checks, etc. processes are time-consuming and not efficient.
Apart from all these problems, the biggest concern for the industry is that shippers and carriers cannot negotiate a deal directly. They have to go through brokers and pay additional money to start a transit.
The Solution by LaneAxis
LaneAxis uses blockchain technology with its ERC-20 token, AXIS token, to address these problems and provide a blockchain-powered solution. The initial plan of LaneAxis to address the issues in the supply chain industry is:
Shippers and carriers will be connected directly based on operational and strategic commonalities. LaneAxis aims to remove the brokers of the sector and give control to shippers and carriers using load-management automation, self-executing smart contracts, and blockchain security.
Storing the data of every user on blockchain to make it easily accessible and impeachable.
Developing a "FICO" style performance score for drivers to give the shippers information about the reliability of the driver.
Shippers will also be assigned performance scores based on loading, unloading time, and other metrics to allow truckers to choose the best.
How does LaneAxis work?
LaneAxis uses blockchain technology and smart contracts to streamline the process of accepting and delivering a shipment.
Shippers will create an order in the system with a unique ID.
Carriers can bid on the order after considering the route, payment, and other factors. The winning bid will get the order.
The order is then assigned a smart contract between shipper and carrier, which is not on the blockchain.
The shipper has to deposit the amount in advance to serve as an escrow.
After shipment delivery, the carrier initiates a transaction on the blockchain, which will create the smart contract and receive the money deposited as an escrow.
Apart from this, LaneAxis also offer additional utility for its AXIS token:
Shipment Tracking
Network Connections
Information Services
Token Staking
Other Services
LaneAxis has developed a blockchain-powered platform to streamline the plagued shipment industry by giving them the power to shippers and carriers. It is another excellent use case of blockchain technology and can potentially revolutionize one of the largest industries in the world.
Disclaimer: This is for informational purposes only. It does not reflect the views of CoinNewsDaily, nor is it intended to be used as legal, tax, investment, or financial advice.