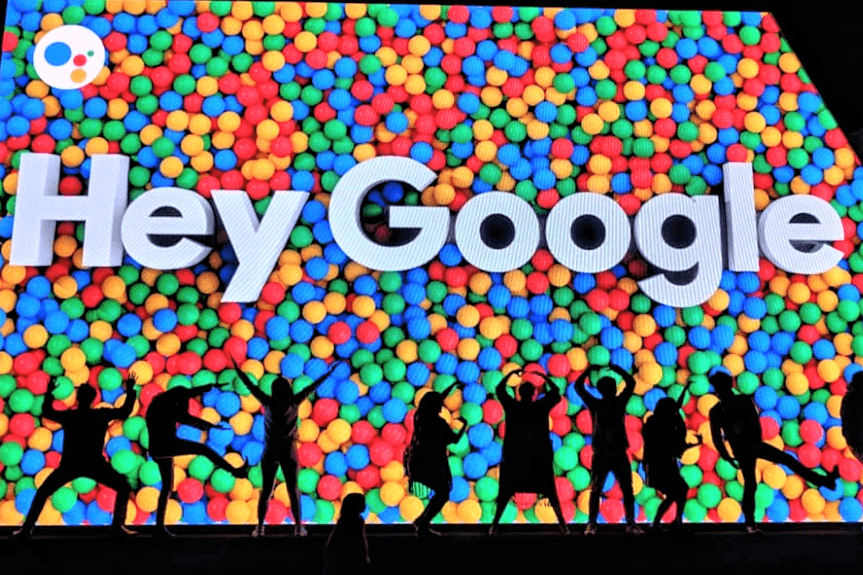 Receive a daily summary of cryptoasset and blockchain-related news — focusing on topics that fly beneath the radar of today's crypto news.
News about adoption
Google has worked with firms such as Coinbase Global and BitPay to enable customers to keep cryptoassets on digital cards while paying with traditional currencies, Bloomberg reported, citing Bill Ready, Google's head of commerce. According to him, "crypto is something we are quite interested in," and the company is looking to expand these collaborations. Additionally, the same source states that Google has appointed former PayPal Holdings CEO Arnold Goldberg to lead its payments division and steer the firm in a new direction following the company's decision to abandon its banking drive.
According to Rob Nichols, president of the American Bankers Association, US institutions are exploring methods to offer services that enable customers to buy and trade cryptocurrencies. However, he suggested that because many token platforms operate similarly to traditional lenders, they should be regulated as such.
Francis Ngannou, the UFC's heavyweight champion, revealed that he will accept half of his UFC 270 prize purse in bitcoin (BTC) via Cash App. On January 23, the French-Cameroonian MMA fighter will face the undefeated Ciryl Gane for a guaranteed USD 750,000.
News about stablecoins
For the first time since 2019, the supply of USD coin (USDC) on Ethereum (ETH) has overtaken the supply of tether (USDT), according to on-chain analytics firm Coin Metrics. USDC supply on Ethereum has surpassed 40 billion, having increased tenfold from just four billion at the start of 2021. Tether remains the largest stablecoin in terms of total supply, with Tron holding an additional USDT 39 billion (TRX).
Recent economic news
Inflation in the United Kingdom has risen to a near-30-year high of 5.4 percent, pushed up by rising food, furniture, clothing, and housing costs, according to The Guardian. This exacerbates the country's cost-of-living crisis and places additional pressure on the Bank of England to raise interest rates at its February meeting, following December's unexpected hike.
Regulation-related news
Social Finance Inc. (SoFi), a provider of student loans and financial services, has received conditional approval from the US Office of the Comptroller of the Currency (OCC) to establish a full-service national bank, subject to the new entity refraining from "cryptoasset-related activities or services."
According to Bloomberg, Singapore is shutting down cryptocurrency ATMs as the city-state attempts to restrict consumer marketing of cryptocurrency. Daenerys & Co., Singapore's largest operator of the devices, halted operations in response to a request from the Singapore Monetary Authority.
The Financial Conduct Authority (FCA) of the United Kingdom (UK) intends to tighten existing regulations governing the marketing of cryptoassets. When the government brings the promotion of these "high-risk investments" under the FCA's jurisdiction, the regulator intends to classify qualifying cryptoassets as 'Restricted Mass Market Investments,' which means that consumers will be able to respond to cryptoasset financial promotions only if they are restricted, high-net-worth, or sophisticated investors. By March 23, the FCA is seeking feedback on its suggestions.
CBDCs in the news
According to the Iranian Labour News Agency, the Central Bank of Iran (CBI) intends to create a central bank digital currency (CBDC) "in the near future." According to them, CBI Vice Governor for Information Technology Affairs Mehran Moharamian stated that the bank views "cryptocurrencies" as a way to resolve anomalies and decentralize resources.
Exchanges information
Bitstamp stated that it has signed a three-year global sponsorship contract worth GBP 4.5 million with Guild Esports, a global teams organization and lifestyle brand co-owned by English former professional player David Beckham (USD 6.14m).
Binance has announced its membership in the National Cyber-Forensics and Training Alliance (NCFTA), a not-for-profit organization dedicated to recognizing, validating, mitigating, and neutralizing cybercrime threats. Binance asserts that it is the alliance's first official member from the blockchain and cryptocurrency industries.
Gemini announced the acquisition of trading technology platform Omniex, which enables the exchange to officially debut Gemini Prime, a crypto prime brokerage solution that has been operating for the past year with a select client base. Following the full launch of Gemini Prime in Q2 2022, they stated that the integration of Omniex with Gemini's existing custody, clearing, and over-the-counter (OTC) trading capabilities will simplify trading for institutional investors by providing a single point of access to multiple exchanges and OTC liquidity sources, among other benefits.
Bakkt Holdings announced a cooperation with cryptocurrency lender Nexo (NEXO) to hold crypto assets in the Bakkt Warehouse, the company's licensed custodian for bitcoin and ethereum storage.
News about blockchain and distributed ledger technology
Nym Technologies, a privacy infrastructure firm, said that it has generated the first block for its Nym mainnet on the 'Nyx' blockchain, marking the company's next step toward a fully functional mainnet launch. The Nym team is currently onboarding validators, including Dokia Capital, a16z-backed Figment, Chorus One, and Swisscom. Swisscom's Digital Asset division is in charge of the pilot program, the company revealed.
The Hedera Governing Council (HBAR) voted to acquire the intellectual property rights to the hashgraph consensus algorithm from Swirlds, Inc., the algorithm's original developer and Council founding member. Additionally, the members committed to making the technology open source under the Apache 2.0 license by 2022. Additionally, the Council members announced that with the next mainnet upgrade, the network code will be taken out of beta.
News about NFTs
AMC Theatres distributed special "I Own AMC" non-fungible tokens (NFTs) to over 580,000 stockholders who registered via AMC's Investor Connect portal by the December 31 deadline. Although the NFTs will be tradeable, they will also offer holders incentives such as potential discounts and "other benefits."
Chainlink has devoted a price index to British artist Damien Hirst's inaugural NFT collection (LINK). His NFT series, titled "The Currency," comprises of 10,000 identical photographs.
Mining industry news
Argo Blockchain, a bitcoin miner, announced the formation of a non-mining business subsidiary called Argo Labs in order to diversify its operations. Argo Labs is focused on two primary areas: network participation, which includes infrastructure support, running nodes and validators, and staking innovative projects; and efficient crypto treasury asset deployment, which includes early-stage project support and participation in DeFi, NFT, and metaverse.
News about investments
Hashdex, a crypto asset management based in Brazil, announced the introduction of an exchange-traded fund (ETF) comprised of 12 decentralized finance (DeFi) tokens. According to the corporation, the product will be placed on the Brazilian stock exchange B3 in February.
Mythical Games, a developer of blockchain game technology, has purchased cloud streaming platform Polystream.
Maple Finance, a blockchain-based institutional capital marketplace, announced the acquisition of Avari, a technology for uncollateralized lending.
Metaplex, an NFT protocol, has completed a USD 46 million token sale to fund its strategic pivot towards metaverse applications. The token sale was co-led by venture capital companies Multicoin Capital and Jump Crypto.
True Global Ventures 4 Plus (TGV4 Plus) Fund invested USD 5.7 million and led a USD 17 million Series B round in Coinhouse, which has been providing cryptocurrency management and transaction services since 2015.
IndiGG, Yield Guild Games' (YGG) India subDAO, has acquired USD 6 million in funding to advance the play-to-earn movement in India.
Carry1st, Africa's major mobile games publisher, announced a USD 20m Series A extension led by Andreessen Horowitz, with participation from Avenir and Google, and rapper Nas, among others. The round represents Andreessen Horowitz's first investment in a company headquartered in Africa, they said.