Cryptocurrency Bitcoin (BTC) crossed the $47,000 mark on January 3 as the first Wall Street trading days of the year 2022 got off to a slow start.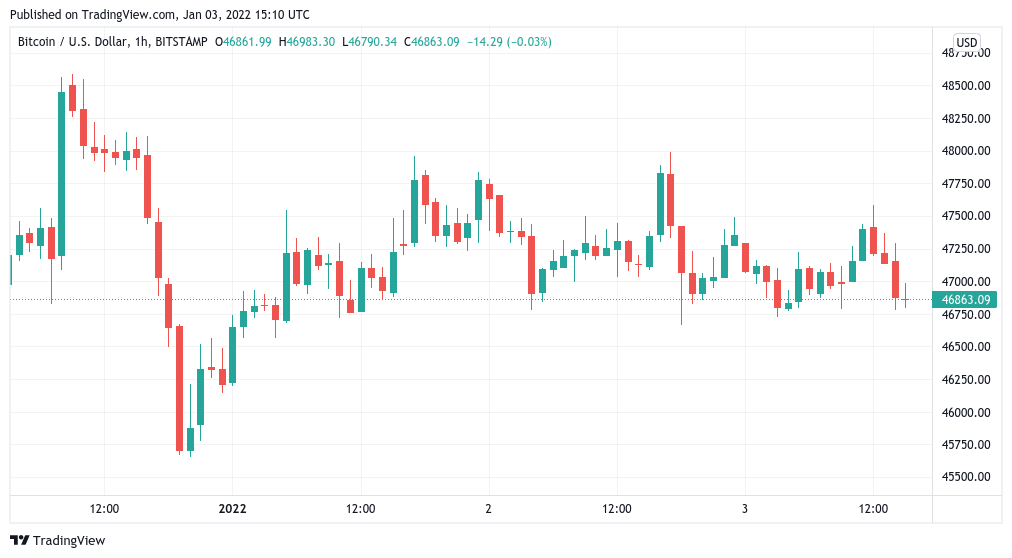 Ethereum steals the limelight
As the week got underway, data from Cointelegraph Markets Pro and TradingView showed that the bitcoin/dollar pair was trading in a close range, with traders divided on the short-term outlook.
"It's only a matter of time before Bitcoin breaks out, and the longer it takes, the more difficult it will be to pump," prominent Twitter account Galaxy recently stated.
"Q1 is up only. You heard it here first."
Such optimism, on the other hand, was not shared by everyone.
The time had come to pay more attention to altcoins rather than Bitcoin. Good bounce from Ethereum, and I believe this one has bottomed – the current position of the ETH/USD currency pair on Monday.
"Still need additional confirmation, but shows more strength than Bitcoin at this point. Ultimate confirmation above $4,100."
ETH/USD was up over 2% in 24 hours at the time of writing, with BTC/USD conversely showing no inclination to tackle even daily highs.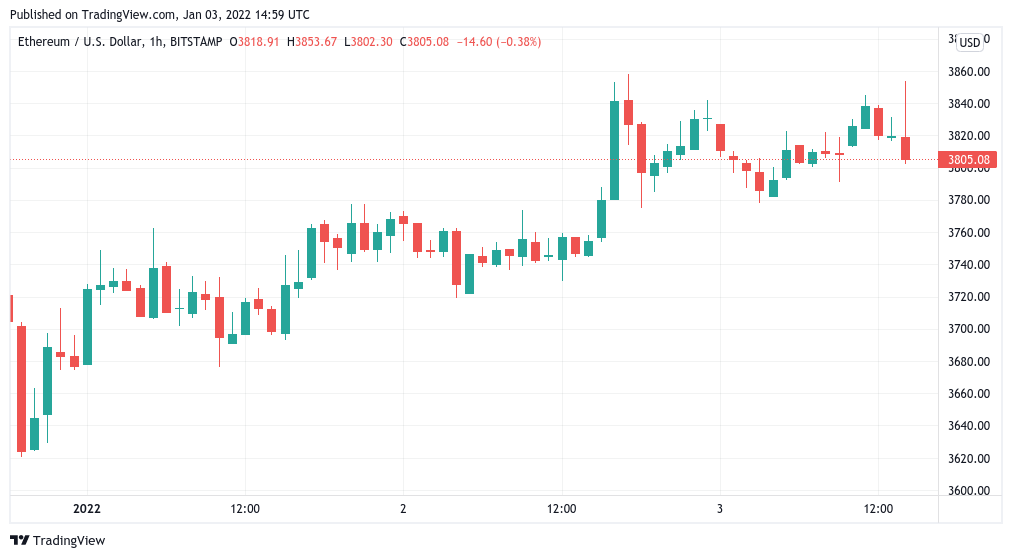 When it comes to macroeconomics, the S&P 500 was slightly higher at the opening bell on Wall Street, amid expectations that the first half of the year would be a further boon for equities across the board, thanks to the potential of key interest rate hikes in the near future.
The U.S. dollar, on the other hand, had a sharp increase on January 3, with the U.S. dollar currency index (DXY) rapidly increasing — as is normal — to the detriment of Bitcoin.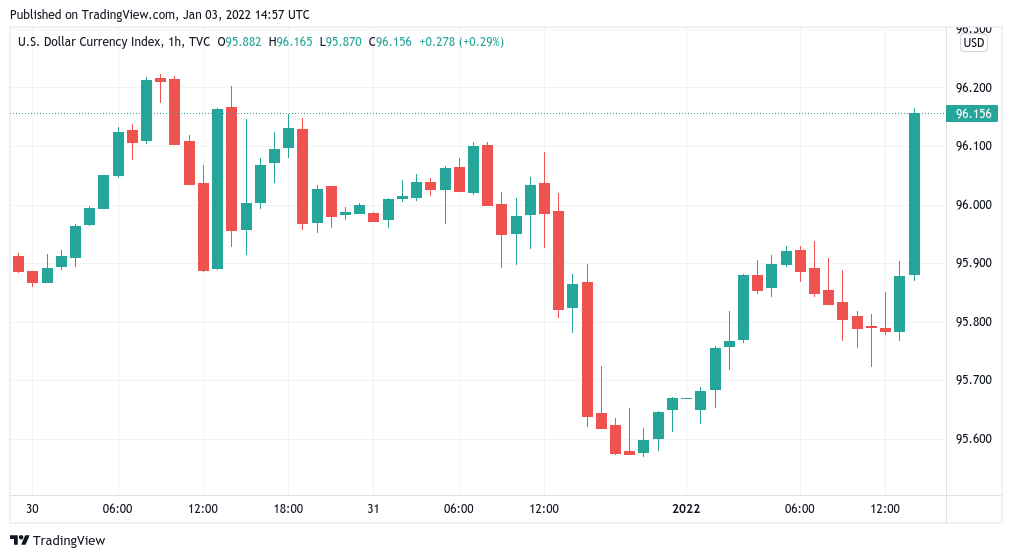 Never mind the bearish divergence
On the other hand, among Bitcoin-focused analysts, TechDev has been at the forefront of calls to temper bearishness, claiming that on-chain indicators do not support a pessimistic thesis.
At the weekend, he stated that his concerns about the relative strength index (RSI) and moving average convergence/divergence (MACD) pale in comparison to his concerns about more basic indicators that have not yet printed a bearish forecast.
4/

The 2 points are valid to point out, but I don't focus on them as they've not been historically accurate at identifying macro cycle trend changes.

2 that have? Macro LLs and 2W RSI floor breaks. Neither of which have happened.

If they do, my macro outlook will change. pic.twitter.com/qUedP5juZ8

— TechDev (@TechDev_52) January 3, 2022
In a market where conviction was high but sales were dropping, TechDev found himself in good company.
As entrepreneur Alistair Milne pointed out, "In case anyone missed it, we've come a long way from nerdy retail HODL'ers being the buyers of last resort."
"We now have billionaires, multinationals and countries waiting to buy the dips. Whoever is taking the other side of the trade needs their head examined IMO."
Some believe that a new surge of institutional interest is poised to begin this month, and others believe that it will take place next month.