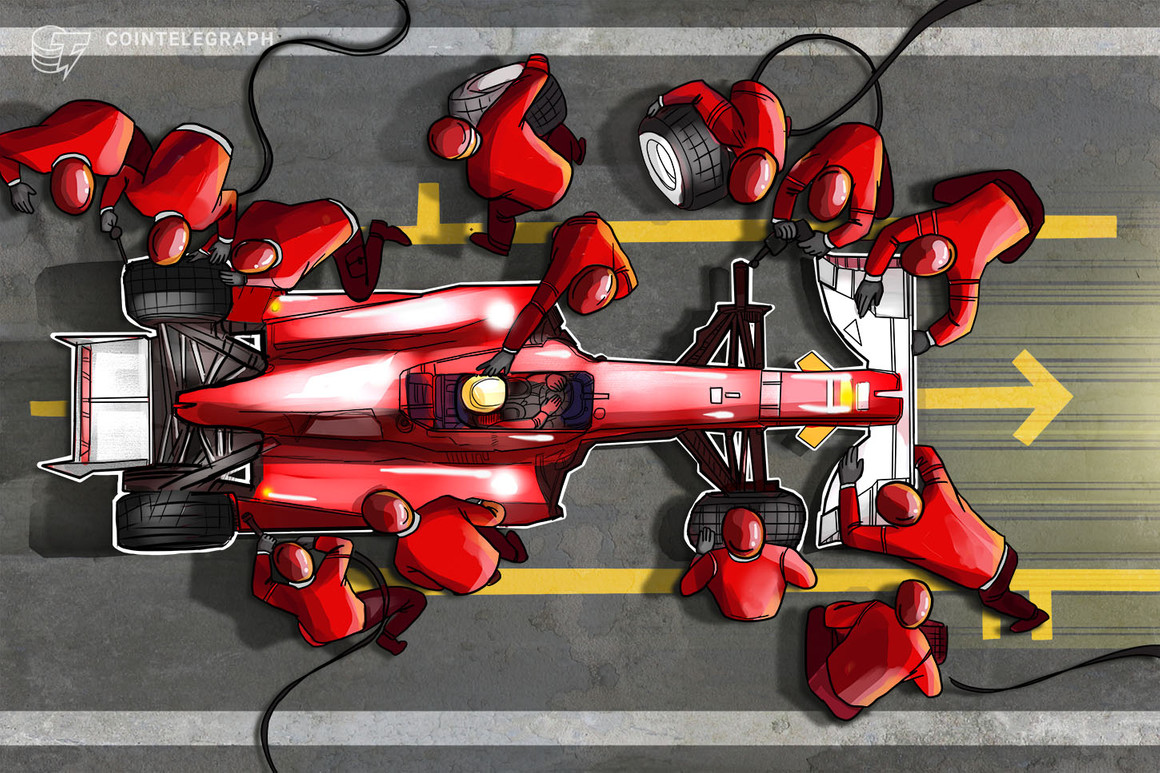 A mysterious Redditor has made a data-driven prediction that the next major phase of development in the blockchain space will be in layer-2 solutions, primarily on Ethereum.
The May 22 post explains that "We're at a turning point" where the industry is moving away from bridging between L1 blockchains toward L2s which are "right out of the gate, more secure and decentralized than alt-L1s and are built to use sound money on a credibly neutral platform:"
"L2 adoption is happening now, even if it is slow and in bursts. Behind the scenes, L2's are improving reliability, decreasing fees, and increasing accessibility. L2's are still building and improving, and that's fantastic."
An L2 scaling solution takes advantage of the security of an L1 chain like Ethereum and alleviates traffic on it by "rolling up" a number of transactions into a single package to be settled at once.
Other L1 chains like Solana, which boasts relatively cheap and fast transactions, have garnered support from users turned off by high fees.
The average Solana (SOL) transaction costs about $0.0025, while Ether (ETH) transactions cost about $1.30 at the time of writing. Despite that wild disparity, demand for Ethereum block space has remained overwhelmingly dominant as its $73.89 billion total value locked (TVL) outweighs Solana's $4.24 billion, according to blockchain tracker DefiLlama. Additionally, Solana has been plagued with reliability issues recently.
As of the time of writing, Arbitrum is the largest L2 on Ethereum with $2.65 billion in TVL, according to L2beat. The entire Ethereum L2 ecosystem has a TVL of $4.77 billion. These numbers may be set for an explosion if the right forces conspire to draw users and capital away from other L1s.
Several major decentralized apps (DApps) are already deployed on L2s. Decentralized exchange (DEX) SushiSwap and yield aggregator Curve are on Arbitrum. Meanwhile, crypto derivatives protocol Synthetix and DEX Uniswap are on Optimism.
Related: MakerDAO deploys on layer-2 network StarkNet to enhance functions of DAI stablecoin
The incoming Optimism airdrop could mark the beginning of a rapid influx of users to L2s. This may be due to the same network effects that attracted users to Ethereum and Ethereum Virtual Machine (EVM)-based decentralized finance (DeFi) protocols over the past two years.
Optimism is an L2 with $474 million in TVL. EVM chains are ones that are compatible with Ethereum token standards such as Binance Chain (BNB), Polygon (MATIC) and Fantom (FTM).
Ultimately, if there is an increase in L2 utility, the Ethereum L1 will have a natural increase in use, which could further solidify Ethereum as the world's leading smart contract and decentralized application platform.
In the past few years, the cryptocurrency industry has been on a meteoric rise, increasing in popularity, legitimacy and usage. Expansion into mainstream markets can be attributed to the significant advances made in layer-2 technology. Layer-2 solutions allow for the processing and settlement of transactions on separate channels, off of the main blockchain, that nevertheless benefit from all the security and trust that is associated with the base layer.
The major gain associated with a layer-2 platform is scalability. By offloading some of the computations onto a second layer, layer-2 solutions have the capacity to provide much higher and more efficient throughput, creating a much faster and seamless experience for users. This is ideal for businesses and individuals who need to transact quickly and cheaply, as layer-2 solutions can completely remove on-chain bottlenecks.
Layer-2 adoption is also paving the way for the greater development of new crypto-based services. With greater scalability, a range of solutions are now available to users, such as Decentralized Finance (DeFi) and Non-Fungible Tokens (NFTs). These nascent technologies have broadly opened up new opportunities for the crypto industry, both in terms of accessibility to new user groups and in the potential for new markets.
Furthermore, layer-2 solutions also introduce a new class of interoperability within the blockchain. Many of today's blockchains are hardware and software emergent, meaning their solution sets are either confined by their protocols or are proprietary. Layer-2 solutions can provide a sort of glue between different blockchains, making it possible to move funds between multiple assets without the need for complicated transfers or complicated middleman solutions.
In conclusion, layer-2 solutions are a game changer in the cryptocurrency industry and they are paving the way for the next crypto turning point. By significantly boosting scalability and introducing a host of new solutions, layer-2 adoption has opened up new opportunities for users, businesses and developers. As the industry continues to grow and evolve, this could very well be the spark that the crypto industry needs to take it to the next level.