President Joe Biden has called for large investments in clean energy as a means of mitigating climate change while also creating economic opportunities. It was reported by the White House that according to a study released on September 8, 2021 by the United States Department of Energy, solar energy may account for up to 45 percent of the nation's electrical supply by 2050, up from less than 4 percent at the time of the study's publication.
Joshua D. Rhodes, an energy technology and policy researcher at the University of Texas at Austin, explains what it would take to reach this aim.
Why so much emphasis on solar? Isn't a low-carbon future dependent on renewable energy?
Several future scenarios for the US grid are laid out in the Energy Department's Solar Futures Study: business as usual; decarbonization, which refers to the transition to low-carbon and carbon-free energy sources; and decarbonization, which refers to the electrification of activities that are currently powered by fossil fuels on a widespread scale.
It comes to the conclusion that the latter two scenarios would necessitate around 1,050-1,570 gigatonnes of solar energy, which would be sufficient to supply approximately 44 percent – 45 percent of projected electricity consumption in the year 2050.
In order to put things into perspective, one gigawatt of generating capacity is equal to approximately 3.1 million solar panels or 364 large-scale wind turbines at full capacity.
Other low- or zero-carbon sources, such as wind, nuclear, hydropower, biopower, geothermal, and combustion turbines powered by zero-carbon synthetic fuels such as hydrogen, would account for the majority of the remaining energy.
A similar pace of growth would be experienced by energy storage capacity, which would include systems such as big installations of high-capacity batteries as well as solar.
One benefit solar power has over many other low-carbon technologies is that it receives plenty of sunlight throughout most of the United States.
Wind, hydropower, and geothermal energy resources are not equally distributed over the world: there are significant areas where these resources are insufficient or nonexistent.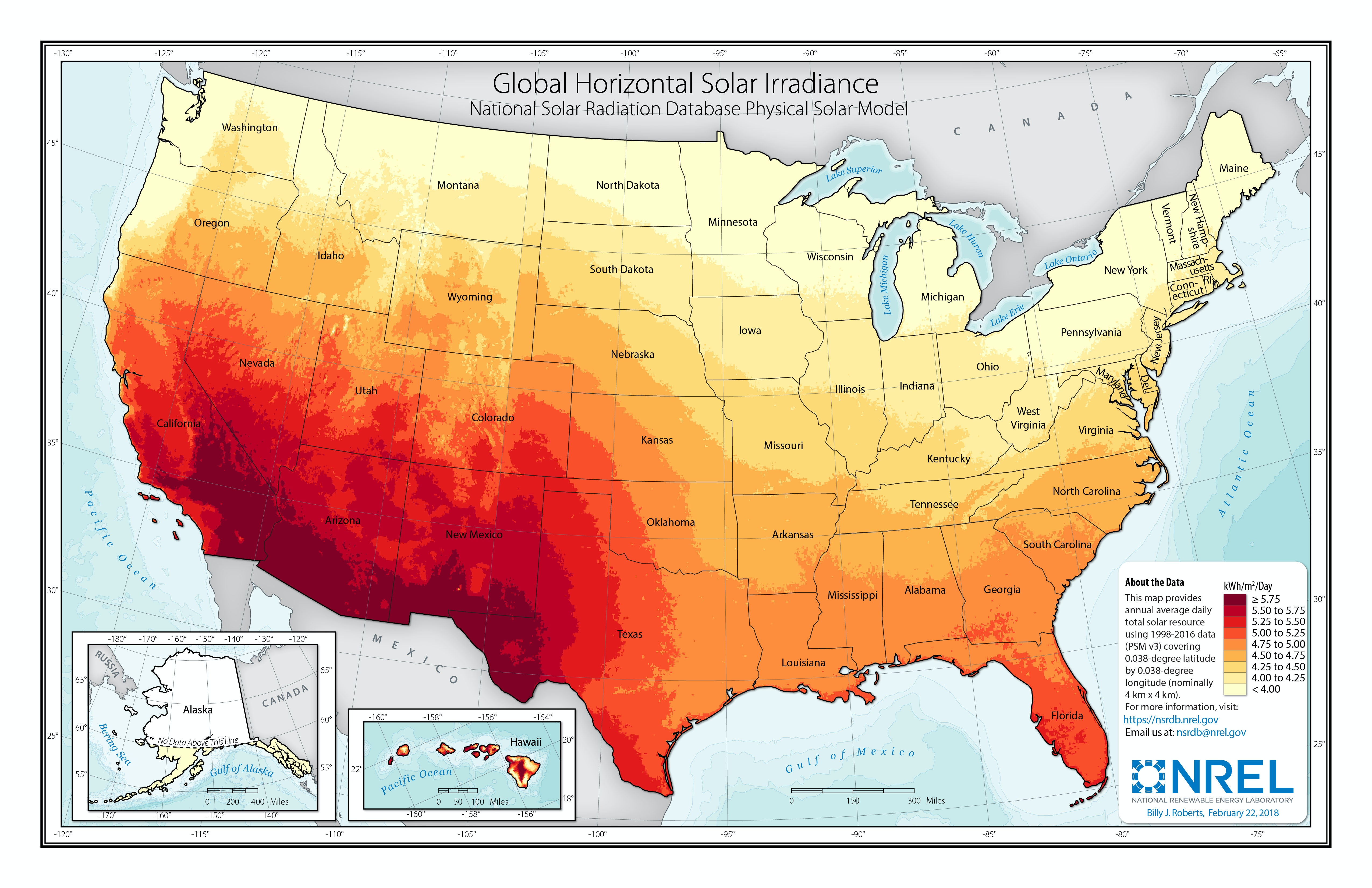 Increased reliance on region-specific technologies would necessitate the development of these technologies in extremely dense populations in areas where they are most abundant. It would also necessitate the construction of more high-voltage transmission lines in order to transport that energy across great distances, which would raise costs and provoke opposition from landowners.
Is it feasible to generate 45% of US electricity from solar by 2050?
I believe it is technically achievable, but not without difficulty. It would require an accelerated and sustained deployment on a scale significantly greater than what has been achieved in the United States thus far, despite the fact that the cost of solar panels has dropped dramatically. This pace of growth has been achieved in some locations, but from low starting points and typically not for lengthy periods of time.
According to the Solar Futures Study, generating 45 percent of the nation's electricity from solar power by 2050 would necessitate the installation of around 1,600 gigawatts of solar power generation capacity. That represents a 1,450 percent increase over the current installed capacity of 103 gigawatts in the United States. In order to put things into perspective, there is now approximately 1,200 gigatonnes of energy generation capacity of all types on the US power grid at any given time.
The analysis makes the assumption that 10 percent to 20 percent of this new solar capacity will be installed on private residences and commercial buildings. The remainder would consist primarily of large-scale utility-scale deployments of solar panels, as well as certain large-scale solar thermal systems that use mirrors to reflect the sun to a central tower, among other things.
Based on the assumption that utility-scale solar power takes around 8 acres per megawatt, this increase would necessitate the acquisition of between 10.2 million to 11.5 million acres. Even though it represents less than 0.5 percent of the overall geographical area of the United States, this is an area nearly equivalent to the combined areas of Massachusetts and New Jersey.
I believe that setting goals of this nature is worthwhile, but that they should be reevaluated over time to ensure that they represent the most logical course of action.
What are the most significant challenges
The most difficult obstacle, in my opinion, is that bringing about change on this scale necessitates a persistent political will. There are a number of other challenges that could impede growth, including shortages of crucial solar panel materials such as polysilicon, trade conflicts, and economic downturns, among others. The engineering hurdles, on the other hand, are well understood and relatively uncomplicated.
Natural gas, coal, and oil provided almost 80% of the primary energy input to the US economy in 2020, including electric power generation, according to the Energy Information Administration. Most major US energy firms would have to be retooled in order to replace a large portion of it with low-carbon sources.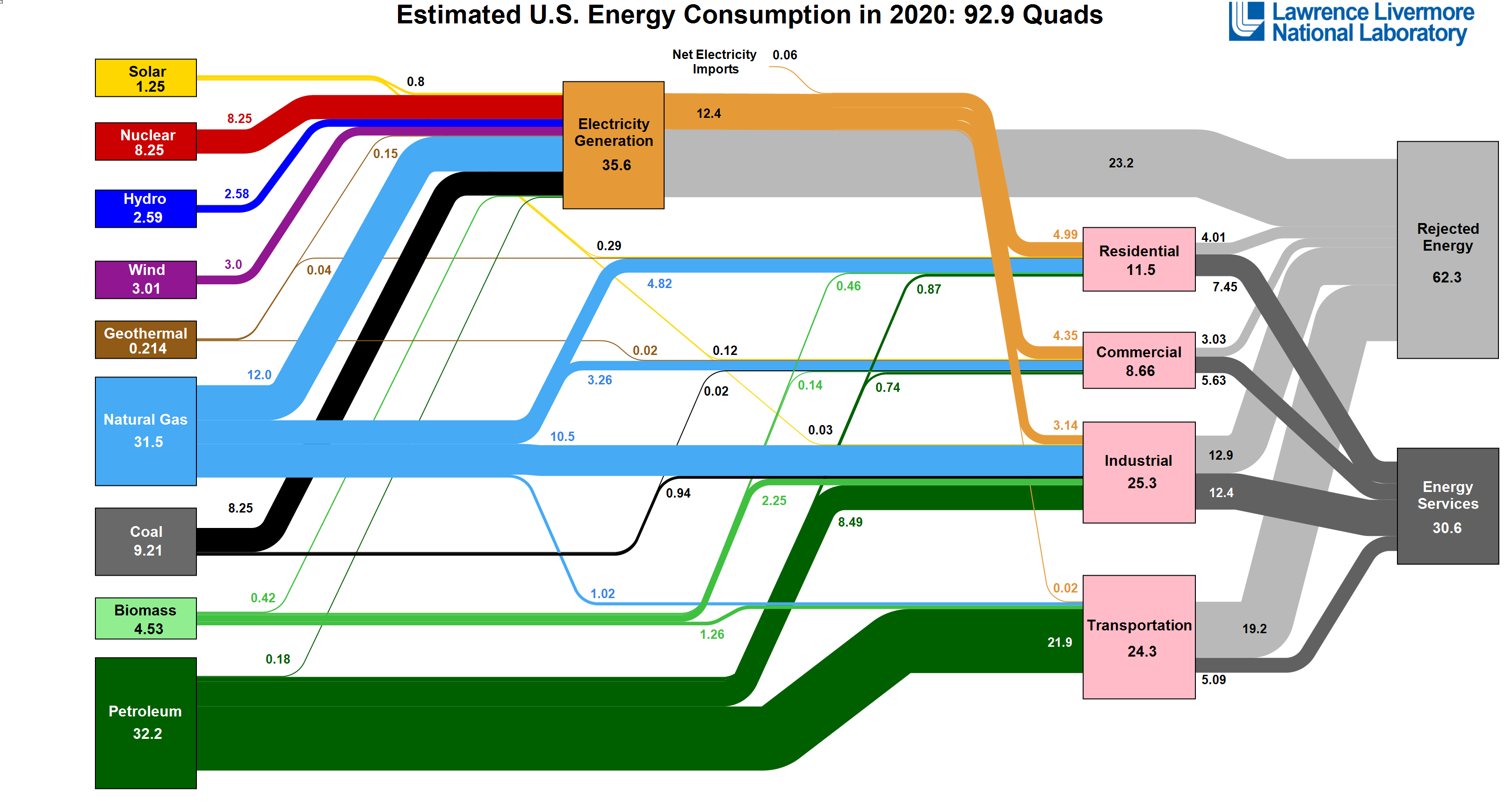 Such a transition is likely to be met with opposition, despite the fact that some energy corporations are beginning to expand in this manner. A feature in the $3.5 trillion budget plan currently before Congress, the Clean Electricity Payment Program, will be used by the Biden administration to provide incentives for electric companies to generate more electricity from carbon-free sources.
Studies such as this solar report also make the assumption that a large amount of supporting infrastructure will be available to enable them to achieve their objectives. As predicted by the Solar Futures Study, the United States would need to increase its electric transmission capacity by 60 percent to 90 percent in order to accommodate the levels of solar deployment that the study anticipates.
Long-distance transmission lines are extremely difficult to construct in the United States, especially when they cross state lines, as would be required by a large-scale solar deployment. Without the authority to authorize additional transmission lines from any body, such as the Federal Energy Regulatory Commission, this type of growth may be nearly impossible.
One potential option that is gaining steam is the construction of transmission lines along existing rights of way adjacent to roads and train lines, which eliminates the need to obtain permission from a large number of private landowners.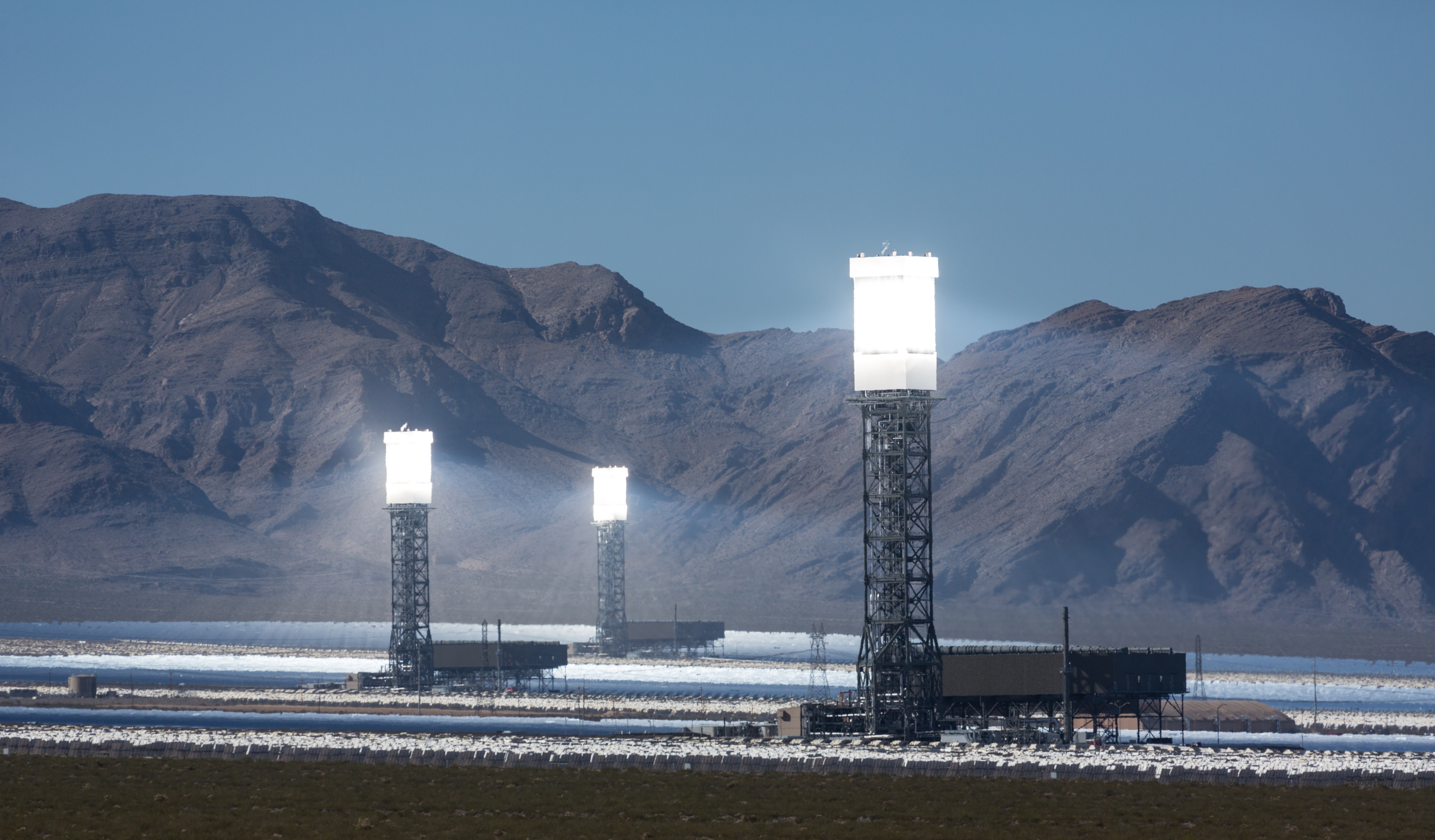 For this amount of solar power, how would the current system have to change?
Currently, coal and natural gas provide around 59 percent of the electricity generated by our power system. These resources are normally available on demand, though this is not always the case. When utility consumers need more power for their lights or air conditioners, the firms can rely on these types of facilities to enhance their production, resulting in lower utility bills.
Moving to a system dominated by renewables will necessitate a rethinking of the traditional methods of matching supply and demand by utilities and energy regulators. I believe that the grid of the future will require much increased levels of transmission and energy storage, as well as programs that encourage users to move the times of day when they use electricity to times when it is most plentiful and economical. Also required will be significantly better coordination between North America's regional power grid systems, which are currently not well-suited for transferring electricity across large distances in a smooth fashion.
All of this is achievable and will be required if the United States choose to rely on a solar-heavy, decarbonized energy infrastructure to fulfill future demand at the lowest possible cost.