ViraMiner is an Iranian company that creates and operates Bitcoin mining farms. It has two offices in western Tehran, one in a separate adjacent building and the other in a separate adjacent structure, both of which are separate structures.
On a Monday afternoon, its former office is bustling. This location is currently only dedicated to repair services.
Yellow, green, and red shelves are stacked against a wall facing the corporate secretary's desk to store mining machines. Immediately across from the entryway is a bustling repair area where devices are unlocked. Passing around power supplies, hash boards, and control boards, they are discussed and modified.
Bitmain Antminer and MicroBT Whatsminer repairs are a specialty of the company, whose staff consists entirely of young technology enthusiasts. Mina Jahanbakhshi, one of the three female employees there, takes me on a tour of the office and introduces me to a room adjacent to the repair area that is being prepped for new hires to assist the company in meeting growing demand.
The peak in electricity use during Iran's scorching summer has passed, and a presidential ban on energy-intensive crypto mining has been removed. As a result, the organization anticipates busy days ahead.
White new desks are positioned against a wall at the far end of the silent area, and the additional repair equipment has not yet arrived.
"At the moment, the wait time for equipment repair is two weeks," she explains. "We're increasing our staff to expedite the repair procedure."
Iran's mining industry has exploded in recent years.
"People are becoming more aware of mining," Jahanbakhshi explains. "It's a fascinating and alluring field. It is expanding globally, and similarly in Iran."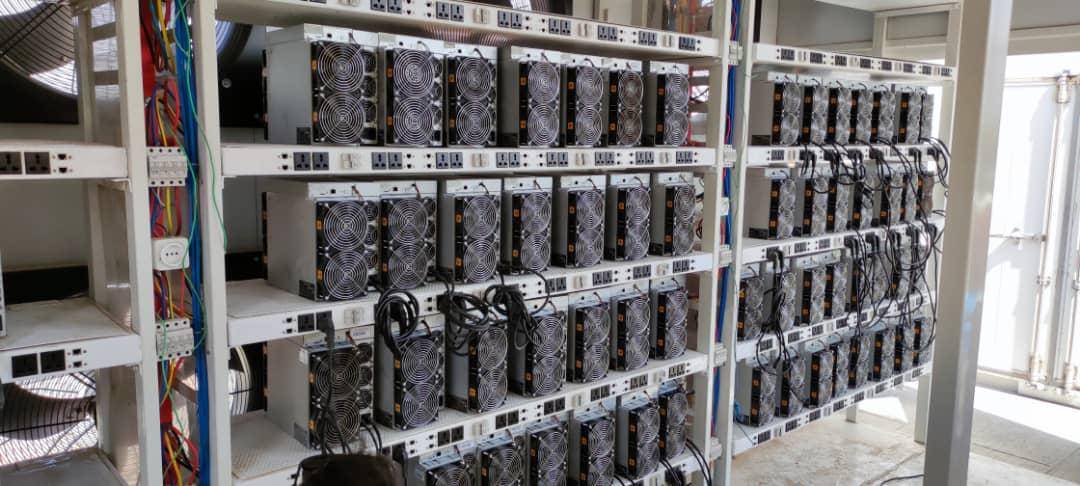 Small community
Additionally, as a sign of growth, the company is preparing to open a second office in a separate building nearby. The air in the building site is thick with the aroma of fresh paint.
Omid Alavi, the CEO of ViraMiner, is holding a meeting just a few steps away from construction workers plastering the walls.
There is no available space for an interview, so we move to an adjacent apartment where another company is preparing an office. Alavi shares a few jokes with his coworkers in the adjacent office. Unaware of their relationship, one may presume the two offices are owned by the same corporation.
"These are our adversaries," Alavi quips as we pass a desk across the door. "The cryptocurrency community is quite small."
Alavi explains that he founded the company in 2016 with two other partners.
"The Bitcoin craze gained traction in 2017 and 2018. Many people became interested in cryptocurrency, which resulted in the establishment of numerous mining farms in Iran. We concentrated on the setup and maintenance of the farms. In general, we became a specialized company in this field. ."
ViraMiner has grown overall in recent years, despite ups and downs.
"Over the last four to five years, our staff has grown to approximately 70. We established a dedicated repair services team, comprised of 16-17 highly trained individuals, to repair mining equipment," he explains.
"We sent many members of our employees to China's Bitmain Technologies Ltd and MicroBT for training. Additionally, we invited Chinese experts to educate our team here."
ViraMiner began as an underground operation. However, in 2019, when mining was recognized as an industry by the authorities, Alavi and his colleagues were granted licences to operate as an authorized enterprise in the field.
"Simultaneously, we have attempted to assist the government in developing mining legislation," he says. According to the Iranian Mining Association, two-thirds of Bitcoin mining in Iran is carried out illegally.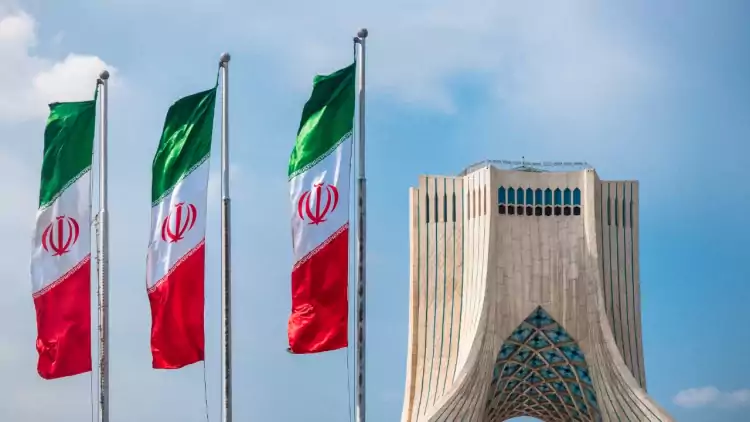 Government supervision
Iran is projected to be responsible for 4.5 percent to 7% of the worldwide Bitcoin hash rate. Due to the industry's broad influence, the Iranian government has increased its oversight of mining.
The government, on the other hand, is concerned about the industry's usage of heavily subsidized electricity in Iran, as well as a nagging suspicion that illicit miners are dodging taxes and tariffs.
Additionally, the government has demonstrated a desire to leverage mining as a means of somewhat compensating for an almost complete embargo on its banking and oil industries as a result of international sanctions.
Elliptic, a blockchain analytics business, reported in May that Iran's Bitcoin production has reached close to $1 billion in annual revenue at the country's then-current level of mining.
Abdonasser Hemmati, the former governor of Iran's Central Bank (CBI), stated in March that authorized farms will be required to deposit their Bitcoin on exchanges specified by the CBI. Importers can then utilize Bitcoin as a means of payment for items purchased from international suppliers.
However, despite several efforts to make legislation more efficient and transparent, mining corporations continue to be dissatisfied with the restrictions.
Miners say that the government's tariff plan — which requires them to pay the export price for power — is excessive and deters them from mining in Iran.
According to miners, regulations, particularly those recommended by the CBI, are ambiguous and not yet operational.
"The government has not yet established operational infrastructures for this," Alavi explains.
According to Shijieshuo, Iran has halted all local Chinese Bitcoin mining companies that hold legal licenses on January 14. According to statistics from the Bitooda website, Iran is the third largest Bitcoin holder in the world after the United States and China, 8% of total. pic.twitter.com/fT7S9xrHPz

— Wu Blockchain (@WuBlockchain) January 15, 2021
"Government legislation provides Bitcoin miners with two possibilities. They state that either you can import things supervised by the Central Bank and be tax exempt, or you must pay your taxes if you want to keep your Bitcoin — even if tax rules for mining are also ambiguous."
Javad, a mining expert located in Tehran, tells Magazine that he believes that clear laws are critical for the expansion of Iran's mining industry. He demands anonymity owing to Iranian security concerns about speaking to international media, but he is a hardware engineer with five years of experience working in the country's mining business.
"Mining is extremely lucrative in terms of revenue in countries like Iran, where per capita income is low and the country struggles with a high inflation rate," he explains.
"The role of regulations is critical in ensuring the industry's robustness and keeping it from fading into obscurity. Miners would be willing to come out of the shadows if we have regulations that benefit both the government and the businesses. However, the Energy Ministry is currently taking a one-sided approach to this issue. "
He believes the government will realize the sector's potential for job creation and prosperity in Iran's faltering economy.
"Iran could utilize bitcoin mining to circumvent sanctions. However, if we choose to exploit this potential, we must accept it entirely. This means Iran should have the necessary rules in place to establish local mining pools in the event that foreign pools choose to exclude Iranian miners," he says.
"If Iran want to leverage Bitcoin's network in its national interest, it must prioritize mining and make certain local adjustments."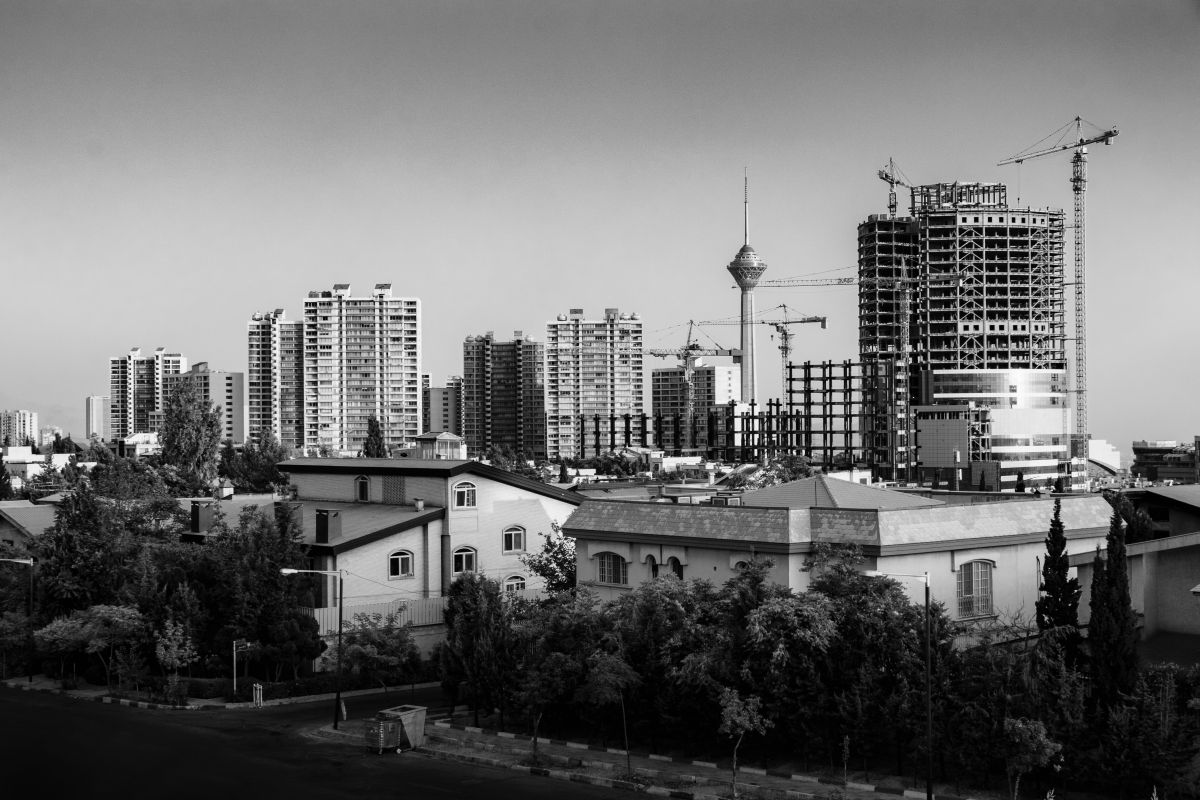 Massive crackdown
Despite the government's newly discovered purpose for locally produced Bitcoin, Iran's inadequate power infrastructure has led the country to seasonally disconnect farms under its surveillance.
Authorities stopped crypto mining for nearly four months in late May, citing widespread power outages in many cities.
This resulted in a decline in revenue for a number of mining companies, including ViraMiner.
"For four months, we fell into seasonal hibernation," Alavi jokes. "We also did not get much cash from unregistered miners, owing to the government's intense pressure on them, which drove them away."
According to Iran's state news agency IRNA, Iranian police have seized 221,390 mining devices so far, citing the state-owned Iran Grid Management Company.
According to the research, the miners seized would have consumed 624.7 megawatts of electricity.
According to the Energy Ministry, Iran's energy usage might reach a summer peak of 66 gigawatts. This is far more than the country's 55-gigawatt capability for electricity generation.
Meanwhile, Iran's Blockchain Association estimates that total mining power consumption could be less than 1 gigawatt. This figure comprises over 600 megawatts consumed by illegal mining and over 300 megawatts consumed by permitted farms.
"Mining contributes for less than 10% of Iran's electricity problems and blackouts," Javad argues.
"The Energy Ministry has been unable to increase the number of power plants it operates. This should have happened as part of a plan to increase power generation capacity in order to keep up with annual growth in both domestic and industrial electricity consumption. "
He asserts that the mining industry has become a scapegoat for deficient electricity facilities and government incompetence.
"Many private power plants have been unable to maintain and rebuild their aging infrastructure. This is because their payments to the state have been long overdue," he explains. "As a result, they are unable to work at maximum capacity."
Difficult to trace
While authorities have focused on large farms operating at industrial and agricultural facilities, small-scale mining has had a much better chance of slipping under the radar of the government.
Home miners, in particular, are harder to track down.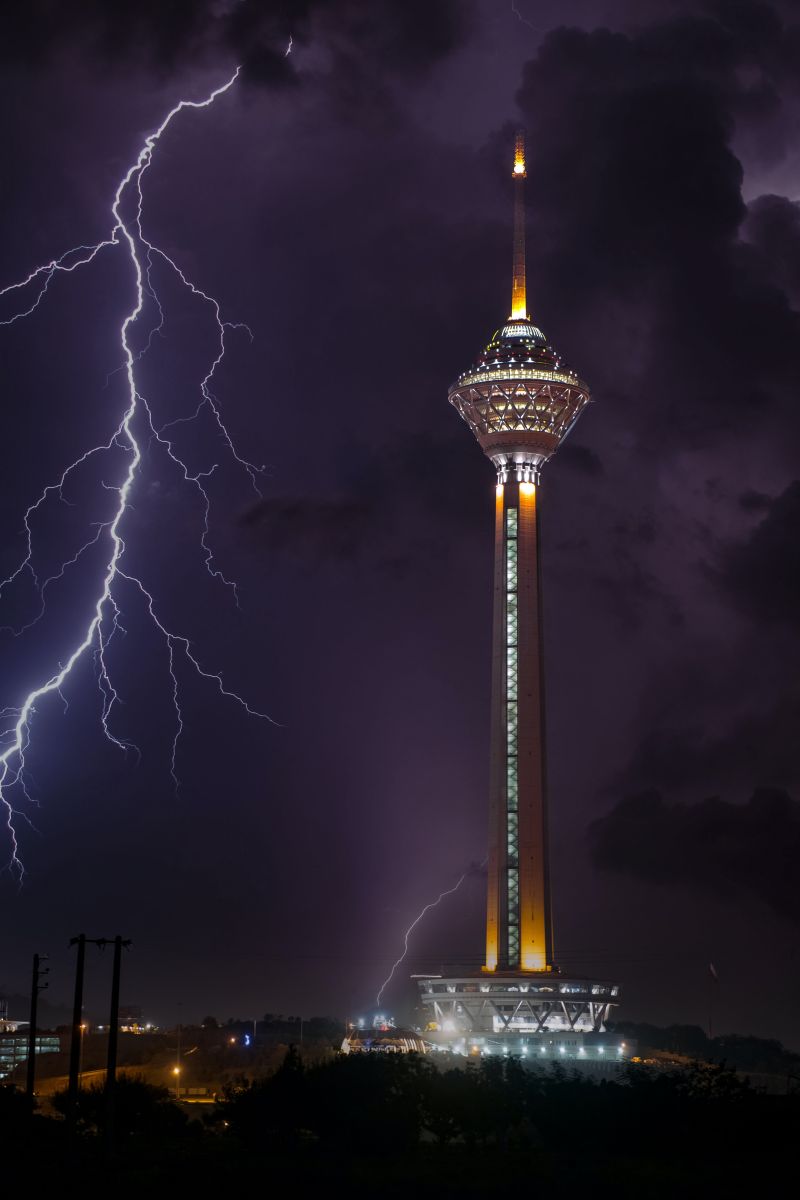 In recent years, many Iranians have attempted to set up one or two mining equipment at their residences in order to generate additional revenue during a period of economic hardship and significant unemployment.
In 2019, according to Iran's Moj News Agency, home mining accounted for only 2 percent of all illicit mining activities in the country.
In 2020 and 2021, the percentages increased to 6 percent and 12 percent, respectively, from the previous year.
"I utilized my miner for about six months at home," Hoda, a miner from Tehran, told us. "It was a great experience."
The 28-year-old art graduate earns her income by creating one-of-a-kind ceramics and pottery.
"I don't believe the authorities will be able to track down one or two miners who have opened up shop at home," she says.
The miner says, "I've been able to mine 0.1 Bitcoin and I intend to continue."
'It is profitable, indeed,' says Mostafa, who has been mining Bitcoin in his Tehran apartment for the past year. "This is due to two factors: the value of the equipment and the price of Bitcoin are both increasing with time."
"However, because of the noise and heat it emits, this is difficult to do at home. It has the potential to be extremely irritating."
Because of their concerns about the illegal nature of mining in Iran, both respondents requested that their last names not be revealed.
Mostafa believes that the government would eventually have to recognize cryptocurrency mining and trading as legitimate companies.
"It doesn't matter how hard you try to compete with technology; you'll always lose.
The federal government must come to terms with cryptocurrency.
It contributes to the generation of revenue.
According to him, "cryptocurrency is being used by many countries to offset a portion of their economic troubles."
12 million traders
Despite the fact that he has made money from cryptocurrency mining and has sold his mined Bitcoin on Iranian online exchanges, Mostafa is concerned about the lax management of exchanges in Iran.
"One of the exchanges has been out of business for quite some time. They were robbing people out of their money. "I'm not sure where its headquarters were," he admits.
"It's hard to put your faith in these interactions. When you go to their website, you will find that only a few of them include an address or a phone number."
The number of Iranian online exchanges has increased dramatically in recent years, coinciding with an increase in the number of Iranians who are investing in cryptocurrencies.
According to a research published in May, approximately 12 million Iranians, out of a total population of 85 million, have made cryptocurrency investments.
According to the report, 62 percent of the investors participated in the study six months before it began, during which time cryptocurrencies saw a spike in value.
Mohsen, an Iranian trade specialist, highlights the importance of the epidemic and the closure of many small enterprises as causes for the public's increased interest in cryptocurrency investing and trading.
According to him, "Cryptocurrency has proven to be the most accessible market for Iranians due to restrictions restricting their access to other foreign financial markets."
Iran's severe heat waves have ended and the electricity grid has stabilized, so new President Ebrahim Raisi has lifted a 3-month ban on crypto mining in the country. https://t.co/0WopuVyAaa

— Cointelegraph (@Cointelegraph) October 1, 2021
"Many people enter the cryptocurrency market during a bull run and get a Wolf of Wall Street vibe. However, I believe that people will lose interest in crypto in the long run, as they are largely unaware of the technical aspects of trading."
He has reservations about the government's ability to enact effective trading laws.
"Cryptocurrency could serve as a springboard for Iran's economy. However, this chance will ultimately be squandered due to the flaws in our regulatory structure," he warns.
Much greater potential
My interview with Alavi, the CEO of ViraMiner, is cut short when he receives a phone call from someone else.
The office is suddenly a lot more peaceful. It takes only a minute before he hangs up, half-jokingly lamenting the phone conversation that he had with the person on the other end.
It is said that "in the mining industry, nothing happens according to plan." Seriously. "I haven't done a single job that was orderly, systematic, and standard in the last four to five years," he claims.
"The mining industry is perpetually pressed for time. The investor wants the rigs turned on promptly and the farm up and running as soon as possible. This is because network problems may suddenly experience an extraordinary surge, resulting in a loss of revenue. Your company strategy is highly speculative. "
So far, investors from both inside and outside Iran have poured a large amount of money into the country's mining industry.
Chinese financing has enabled some of Iran's greatest farms to flourish. They are established in Free Economic Zones, where enterprises are excluded from paying taxes and tariffs on their products.
Iranian farmers have built the world's largest farm, which is located in a free zone in the southern Kerman Province and was constructed by the Iran and China Investment Development Group. According to the company's website, it is a 200-megawatt farm that includes a 2,000,000 terahash data center and 70,000 ASIC miners, among other features.
According to Alavi, the Chinese have built a 30-40 megawatt solar farm in the Maku Free Trade Zone in Iran's northern region, which would be followed by smaller 4 to 5-megawatt farms.
In approved mining in Iran, he estimates that between $180 million and $220 million has been invested, though the potential for investment is substantially larger if the government's hurdles to investment are removed.
"There are a few weaknesses in the regulations that govern the pricing of electricity. For example, the government has fixed the export price at the same level as the price of power for mining, which we believe is excessive. The other is the relationship between the price of electricity and the exchange rate of the US dollar to the rial. "According to the government's directives, if the rial's value versus the US dollar varies by more than 10%, the price of electricity will fluctuate as well," he explains.
"This worries investors. The dollar's value versus the rial has risen steadily, driving up power costs. It is not a reliable aspect to consider as an investor. So major investors avoid it. "
Even Bitcoin's increased value may not be enough to protect investors from losing money. A rise in the price of exported power as a result of a drop in the value of the rial has the potential to reduce any profits.
"Whenever cryptocurrency prices rise, the value of the rial falls, resulting in an increase in the cost of electricity." Because of the increase in the cost of electricity since the beginning of the year, Previously, we would pay $0.04-0.05 per kilowatt, but now we are paying $0.07-0.08 per kilowatt. "This is a source of concern for investors," he argues.
Despite his discontent with the current economic conditions under which sanctioned mining is operating, Alavi remains optimistic about the future of mining in Iran.
In my opinion, Iran will be unable to bear the expenditures associated with cryptocurrency assets going underground. In such case, it will establish appropriate regulations for them," he argues.