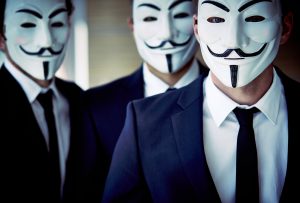 "Amin" Rad runs a trading desk in Dubai, United Arab Emirates, where people can buy and sell things over the counter. After he dropped out of college, he was looking for a job. In 2016, he started calling himself a Bitcoin broker. The first deal Rad made came after he had to wade through scammers and tire-kickers for five months. After that, he went on to found Crypto Desk, a business-to-business exchange that now deals millions of dollars of private crypto transactions with its 2,500 clients every day.
But why do people use OTC desks when centralized exchanges charge less, and what are the risks? In this video, Rad talks about a part of the crypto world that most people don't know about.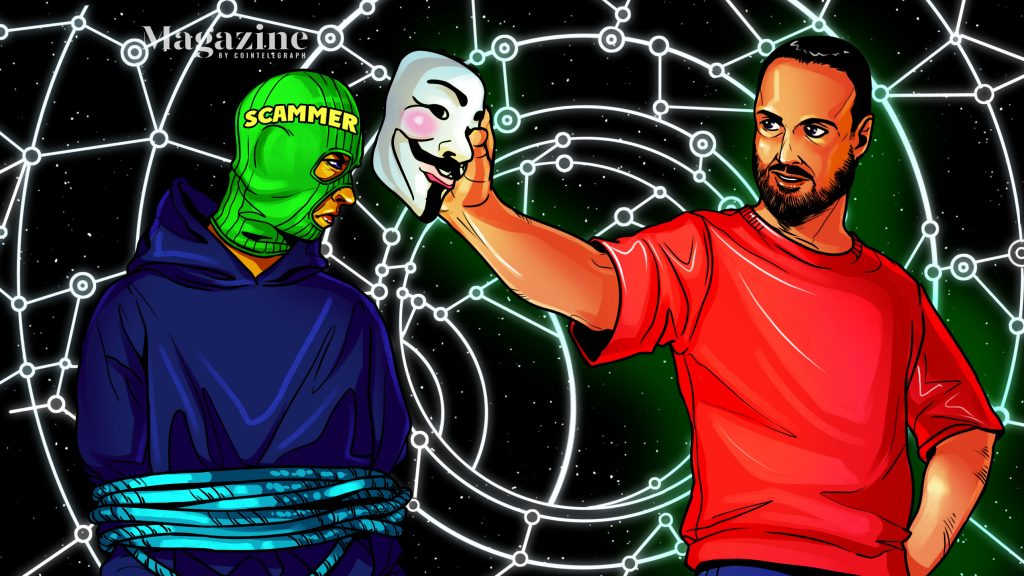 There's a devil in the deal-tails.
The crypto asset industry has a lot of people who do things that aren't right all the time because they can't be caught and because there isn't a lot of regulation or enforcement. There are two types of scams that Rad has seen a lot of over the years: "soft" and "hard." These are the types that he calls. The first are things like rug-pulls that aren't very personal, while the second are more direct and specific.
He says that most people buy "shitcoins and memecoins" as a joke or a game, and they don't feel very bad when the game ends and prices fall. However, getting scammed isn't a joke when a real investor wants to invest some of their hard-earned money in the crypto market or cash out to buy real estate.
"The psychological effects of hard scams are much worse because they are direct, play on the mark's trust instead of greed, and the money isn't always an amount the victim can afford to lose." In the next part, Rad talks about some of the most common scams that people try to do.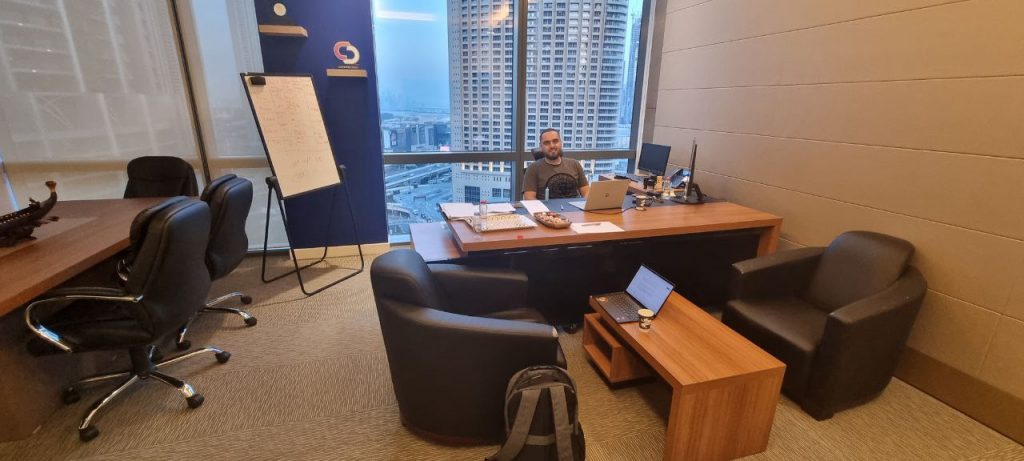 Third-party fraud
A third-party scam is when a cybercriminal finds a buyer and seller, pretends to be a broker, and makes a good deal for both. This is what Rad says happens after the scammer has built trust and "played mind games." The buyer and seller will meet face-to-face to exchange money, and maybe the buyer will show up with cash.
Between these two people who want to buy or sell something will be a broker, or at least what looks like a chain of brokers. People who buy things from the broker will share their address with the broker, who will then give the seller their own address instead. Because the seller has cash in front of him, he doesn't have to think about it when he sends the coins to the address. The coins will end up in the cybercriminal's wallet. The chaos will start if the BTC doesn't show up.
"Huge volumes of money can disappear in a second — even professional people who get scammed once can sometimes get distracted and lose focus, only to fall victim again."
There is a fake crypto coin scam.
A fake crypto coin scam is when the scammer sends a different cryptocurrency to the buyer, who thinks it's the real thing. When you send Bitcoin Cash or Ethereum Classic instead of BTC or ETH, you could make this simple: People sometimes make a new token that looks like the real thing when it arrives in their MetaMask wallet. Because "Ethereum is an open platform, anyone can make any coin they want, like USDTx in place of USDT," Rad says, "it's easy to do." In order to be sure, one should check the smart contract. Don't trust it, but check it out first!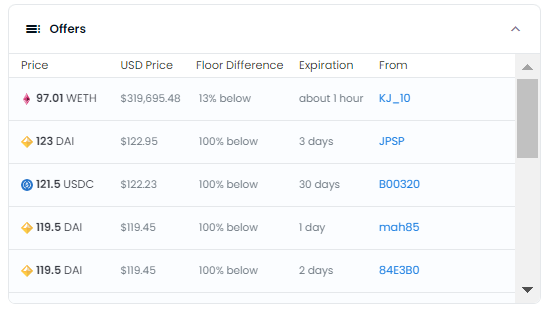 Customers at the NFT marketplace OpenSea can bid in Ether or stablecoins USDC and Dai, which are each worth $1. This is a similar thing. A user who isn't very knowledgeable or tired might accept a bid of 79 Dai on their 80-ETH NFT, only to find out later that they're down by a quarter of a million dollars. As long as there is no direct misrepresentation, it can be debated if this is a scam in the legal sense. People who make such offers in bad faith must be morally bankrupt, though.
Transfer recall is a scam
In a transfer recall scam, a dishonest buyer of a cryptocurrency sends money to the seller, gets cryptocurrency, and then files a fake complaint with their bank or payment provider, saying that they were scammed.
Rad says that some banks return money right away. This is one of the most difficult scams to find out about because neither banks nor the police are likely to know much about cryptocurrency.
Suppose this case goes to court. The government will hire a person who can make sure that you sent cryptocurrency to that person. Unless you have powerful lawyers and are willing to spend a lot of money, it is very hard.
Scam: Importing your wallet is not safe.
A wallet import scam happens when a seller of cryptocurrency says that they can't send directly to the buyer's wallet by using a public address. The seller then says that the Bitcoin must be imported into the buyer's wallet. This is what Rad says: "They add a watch-only address to your wallet." This is a setting that lets the wallet mirror an address that it doesn't own.
"If you are not experienced, you will open your wallet and think, 'Ooh, I have 100 Bitcoins here in my wallet,' and you will hand over the cash, but later on, when you try to sell the Bitcoins, you understand that the coins are not transferable."
In order to pull off this scam, the scammer usually needs to know which Bitcoin wallet the victim is using in order to do it. "You should never tell anyone what wallet you're using. This is dangerous." It doesn't matter to them. There is no need to know if a person is using an iPhone or Nokia to make a phone call, Rad says, using the analogy.
As he says, you should never let anyone see your seed phrases or private keys or give them your wallet for any reason. You should also never give anyone your wallet.
When trading over the counter, Rad says that anyone who does this should make sure to get the other person's name and verify their identity. They should also sign an agreement that says they traded cryptocurrency and fiat with each other, no matter what the law says.
People at an OTC desk talk about how they work.
Rad was born into a Middle Eastern family and grew up in Dubai, UAE. At the American University of Sharjah, which is near Dubai, he took an electrical engineering class in 2012, when he was 17. After studying in Sharjah for three years, he was not satisfied with his future and dreamed of moving to the United States. He was accepted to study electrical engineering at both Stanford and the University of Texas at Austin, but he wanted to move to the United States and study there. Rad didn't want to move to the United States, even though it looked like a good chance. Instead, he wanted to start a business back home in the United Arab Emirates. His plans for the future were not good enough for him to stay.
In Rad's memory, he wanted to get into the tech business, but he didn't know how to start. Around that time, he heard about Bitcoin and blockchain in his friends' groups. Blockchain and decentralization are two technologies that he learned about on his own.
All the people who made money with blockchain were in China and the United States, so I couldn't learn from anyone else in this area. People here were not making money with blockchain.
Soon, he found a way to make money: He could make money by brokering Bitcoin deals. Rad started to look for people who were interested in buying or selling cryptocurrency and connect them with one another. He says that "a lot of them were not very serious, and a lot of them were scammers." Filtering serious traders from time-wasters took a lot of time, he says. Aside from telling people about him and getting business through word of mouth, he also used online platforms like LocalBitcoins to find business. Most of the time, he would pay people who brought in new clients.
"It took five months until I made my first deal. For five months, I kept encountering non-serious people and scammers — a lot of scammers."
Rad says that the margins on OTC transactions were higher in the early days. In 2016, and 2017, they were usually between 2% and 3%, but they were still high. "Now, there are more competitors in the market, which means that prices have gone down and there has been more business. The exact percentages change all the time, but "half a percent" is the "golden number" for high-volume deals. Lower-volume retail traders can expect to pay double or triple. "Anything over $1 million is high volume," Rad says.
A lot of work was done in a casual way at first. In 2018, Rad came up with the name "Crypto Desk." Because we can work in a legally-regulated space instead of a "gray" one, the company will be easier and safer to run, says the CEO.
More than the margins have changed since the early days, but more than that has changed. It used to be that most people bought or sold specific amounts of Bitcoin on the OTC market. At the moment, most deals on the OTC market are in USDT, Amin says. This is a change from the past, when most people bought or sold specific amounts of Bitcoin. When you buy or sell something with USDT, you can do it quickly on both centralized and decentralized exchanges. You can also get your money back in fiat money. According to Rad, most people who use the stablecoin USDT don't know very much about blockchain, and they're afraid to switch to a different one. After all, it was the first stablecoin, right?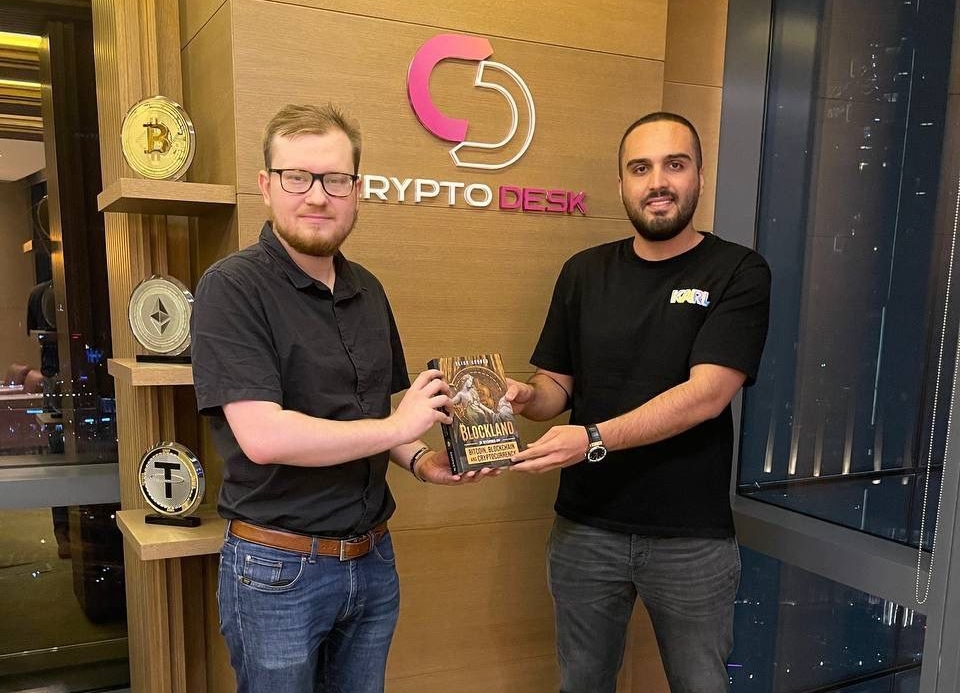 There isn't a lot of risk because Crypto Desk only deals in UAE dirhams, which have been pegged at 3.6725 dirhams to the US dollar since 1997.
During the course of a day, Rad says he makes $4 million to $5 million. That money comes from a number of different transactions, he says. All of his clients are in the UAE. There is a natural balance to the business, says Rad. People in the UAE tend to be buyers of cryptocurrency, while people from outside the country are more likely to sell cryptocurrency "to buy real estate, cars, and pay for their living expenses in the UAE."
"In my opinion, the UAE will be the center of blockchain in the world."
In the future, Rad thinks his model will work all over the world. The big players now control most of the market, but Rad thinks that "local exchanges know more about the needs and regulations of the local market."
So, what about the person who wants to buy $100 million worth of cryptocurrency?
"They are real. It's not that I don't have the ability to handle $30 million a day, but I don't find them. He says he usually sees between $4 million and $6 million for each client. It's Rad's job to figure out if the deal is real when a big order comes in. He says it only takes two or three minutes.
No, they are not a $100 million person. People can tell that Rad is very confident in his words. For him, conversation is a better way to show how serious you are than how you look. "Most scammers have branded goods, and most serious people try to stay out of the public eye," he says.