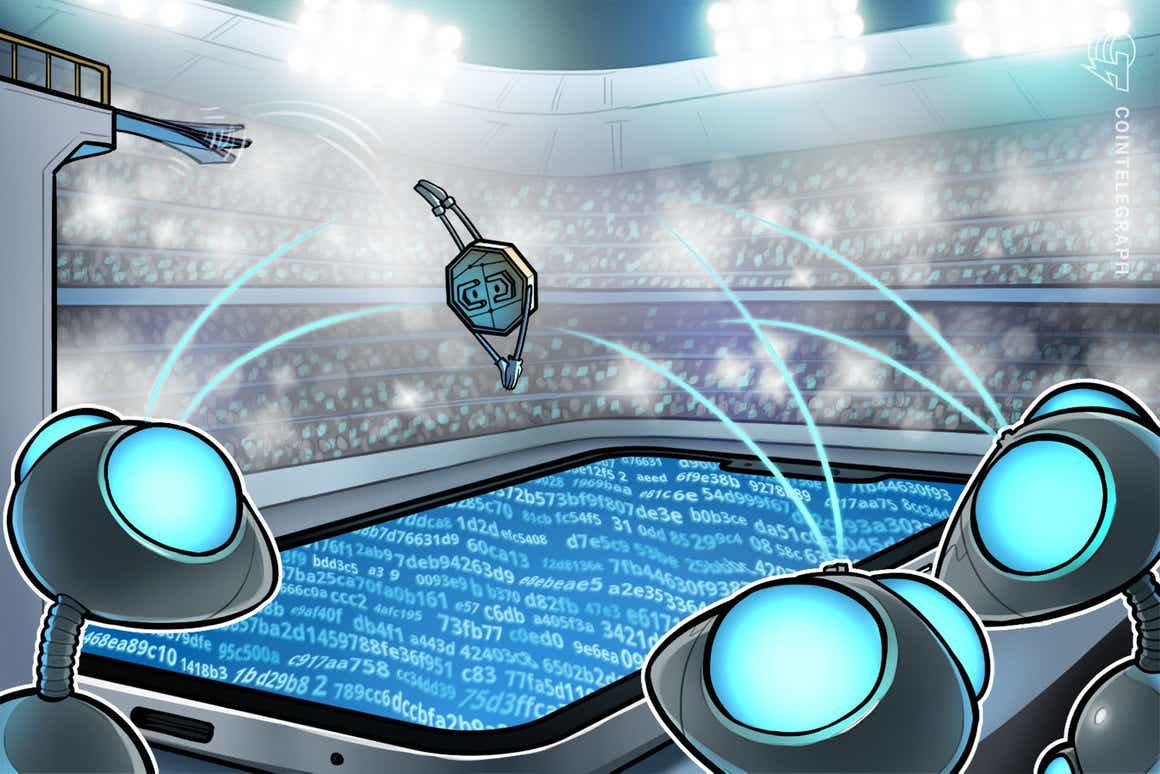 Users of MetaMask, which is owned by ConsenSys, tweeted a thread of updates on Tuesday for people who use iPhones and Apple Pay.
The main feature is that you can buy cryptocurrency with a debit or credit card through the mobile app, which means you don't have to transfer Ether (ETH) from an exchange like Coinbase into the app.
MetaMask Mobile v4.3.1 is LIVE with some exciting updates:

Buy crypto on iOS with Apple Pay (@sendwyre), more transparency when interacting with sites, & support for gasless transactions where relevant.

Does it get any better? Yes it does! We now have dark mode!

1/

— MetaMask (@MetaMask) March 28, 2022
MetaMask uses two payment gateways, Wyre and Transak, to help people use debit cards and credit cards.
In Apple Pay, users can now use their Visa and MasterCard cards stored there to buy ETH, and they can deposit a maximum of $400 into their wallets each day through the Wyre API.
MetaMask tweeted that some transactions could be gas-free if they're done on a private blockchain or when a project pays for the gas on the user's behalf. Gas fees are said to be less.
When you buy ETH, MetaMask tells you that it doesn't make money from gas fees.
As long as you use the service Transak, you can buy stablecoins such as Tether, USD Coin, and Dai on the Ethereum mainnet in MetaMask. You can do this for some time now.
Users can now make bank transfers and use credit and debit cards to buy crypto with more than 60 currencies from around the world.
There are now native tokens for Fantom and Avalanche that can be bought by people in the United States, the company says
The exact payment methods and fees depend on where you live.
James Beck, ConsenSys' director of communications and content, said that the updates are meant to make the site more accessible and less difficult to use.
Users can now convert crypto inside the app and not have to leave it, he said.
Also, he said that more integrations that "maximize" options and "simplify" buying crypto are on the way soon.
MetaMask tweeted about another "important" security update when it comes to sending tokens, and this one is even more important.
Tokens are sent to a contract address with instructions on how to send a certain amount of tokens to a recipient address. This is different from sending ETH to a recipient address.
Users can now "clearly" see which contract is asking for permission, and they can label and save the contract that is asking for the permission, too.
"Be careful when you interact with contracts and approve an address for tokens to be moved to."
Those who said that approving a token could lead to assets being stolen said that the only way to be safe was to revoke the token allowances that people had.
The same applies when you swap/mint/sell/stake/farm on all the fancy stuff built by amazing devs the past few years.

When tokens need to be moved by a contract to facilitate an action, you must first *approve* that address to access/move those tokens.

This is important.

7/ pic.twitter.com/FNZH8Xdl3C

— MetaMask (@MetaMask) March 4, 2022
In addition, MetaMask has added the Apple Dark Mode feature because it was a popular request.
A lot of people want dark mode and tokens from Beck, so that's what they want most.
If a user's iPhone operating system has dark mode turned on all the time, dark mode will be turned on in the app.
Dark mode for the MetaMask Extension is coming soon, the company said in a tweet.
In the past, MetaMask bought the Ethereum wallet interface provider MyCrypto. They wanted to combine technologies and eventually merge MyCrypto with the MetaMask wallet to make all of their products more safe.