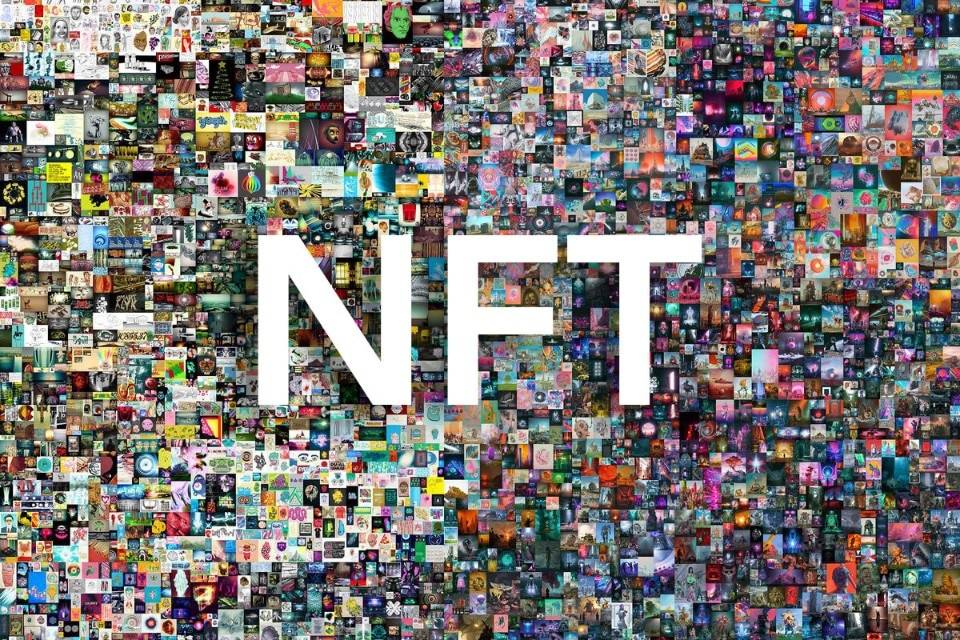 In 2021, nonfungible tokens, or NFTs, have taken over the cryptocurrency business. The growing popularity of these digital artifacts resulted in record-breaking trading volumes in August, with individual NFT sales often topping $1 million dollars.
Nevertheless, with so many NFTs on the market today, it can be difficult to tell which one-of-a-kind collectibles are truly worth the premium pricing. It's also worth noting that, while NFTs are becoming more common, they are inextricably linked to the bitcoin ecosystem and hence subject to market volatility.
For example, data indicates that the overall volume of NFTs traded on major exchanges decreased in early September, around the time Bitcoin (BTC) fell below the $43,000 barrier.
Uncovering the value behind highly sought-after NFTs
While NFT trading volume has continued to decline this month, highly sought-after projects such as CryptoPunks and EtherRocks continue to sell at a premium. While both of these pieces of art were among the first to be featured on the Ethereum blockchain, Andrew, the founder and chief marketing officer of stablecoin project Reserve.org, said that he believes EtherRocks, in particular, will continue to appreciate in value due to the limited supply of 100. "Punks, Rocks, and Kittens are all examples of classic Ethereum cryptocurrency 'art' from 2017. Nevertheless, there are tens of thousands of kittens and punks and just a hundred rocks."
In a similar vein to Andrew, Snowfro, inventor of the NFT art site Art Blocks, told Cointelegraph that CryptoPunks, on the whole, operate independently of the broader market. "There are only 10,000 of them, and given that more than 10,000 individuals want to buy one, there will almost certainly always be a considerable interest in Punks," they explained.
EtherRock 73 purchased for Ξ790 Ether ($2,607,584.60)

10 hrs 50 mins ago (Sep-07-2021 08:03:49 PM +UTC)

Txn: https://t.co/wo403bWFPC #EtherRock #EtherRocks pic.twitter.com/01lhQOoye0

— EtherRock Price (@etherrockprice) September 8, 2021
Because there is a limited supply of CryptoPunks and EtherRocks on the market, the owners of these NFTs may be more unwilling to sell their holdings than they otherwise would be. EtherRock owners, according to Andrew, are unlikely to ever sell their assets simply because they want to be a part of crypto history: "One of the reasons Van Gogh pieces are so highly appreciated is because of their historical relevance." A similar statement may conceivably be made regarding the historical significance of an EtherRock." Andrew, on the other hand, argued that EtherRock NFT holders suddenly become members of an elite club, which in turn causes stratospheric prices for EtherRocks: "The ultimate reasoning for me is that NFTs generated in 2017 will be incredibly valuable in the next three to thirty years." It's almost as though it were old art."
From personal experience, Fungibles, CEO of Greenleaf Ventures, shared his purchase of EtherRock with CoinNewsDaily after receiving a personal message from social media guru Gary Vaynerchuk about the project: "I bought my EtherRock after receiving a personal message from Gary Vaynerchuk about the project:
"There were only three rocks left at the time, each selling for 8.5 ETH. I had a good feeling about the project because it was from 2017 and only 100 rocks were ever made. I pulled the trigger and then tweeted about why I bought a $24,000 rock."
In addition to the project's rarity and historical significance, Fungibles stated that EtherRocks made for the perfect meme: "If this project takes off, it demonstrates that there is something beautiful about something so terrible looking that has the potential to go to zero." The perfect meme and collectible is created as a result."
Aside from that, Fungibles pointed out that some of the most sought-after NFTs available today also grant access to their owners. "Communities are banding together around this token, which means gaining access to certain things," he explained. "Communities are banding together around this token, which means gaining access to certain things. "This is a long-term investment in my opinion."
According to Anthony Scaramucci, creator of SkyBridge Capital and SALT, SkyBridge has just announced the debut of Flatter, a new NFT platform that mixes exclusive experiences with highly sought-after collectibles. As explained by Scaramucci, the goal of Flatter is to introduce traditional collectors to an expanded marketplace in which they can engage with digital art and experiences in a unique and exciting way: "Flatter NFT owners will have access to a community that includes shared experience opportunities, events, as well as early and exclusive access to happenings."
Despite the fact that the platform has only recently been launched, Flatter has the ability to demonstrate to traditional investors the various opportunities afforded by non-traditional funds, particularly when established art collectors begin to enter the NFT industry. Noah Davis, specialist and head of digital art and online sales at Christie's, stated during a panel discussion on the NFT at SkyBridge's annual SALT conference that many established art collectors participated in Christie's Andy Warhol NFT auction in May of this year. Davis pointed out that three out of five of these artifacts were purchased by high-end art collectors, indicating that a movement away from NFTs is taking place in the real world as well.
Is there too much supply but not enough demand?
While certain features of highly sought-after NFTs may exist, the cryptocurrency market continues to be inundated with a steady stream of new NFTs on a daily basis. However, even if these NFTs are distinguished by their scarcity, one-of-a-kind characteristics, and accessibility, the question of whether or not an excessive amount of supply will outstrip demand remains. Furthermore, if this is the case, it is inevitable that NFTs will lose their value over time.
Jason Lau, chief operating officer of cryptocurrency exchange Okcoin, told CoinNewsDaily that while NFTs can be established by anyone with internet connection in the end, only a small percentage of the population is interested in owning them:
"Supply will eventually outnumber demand. This is similar to any other creator-based economy. We are still in the early stages of NFTs, and both creators and owners are doing a lot of exploring — how we eventually reach equilibrium remains to be seen."
Snowfro, on the other hand, has a different take on the problem, pointing out that the concept of "too much supply" is a counterintuitive one when you have hundreds of artists all vying for the opportunity to present their work in a way that has never been done before.
According to Lau, there are many parallels between NFTs and traditional art in terms of the value that is lost as a result of the passage of time. His belief is that some NFTs will unavoidably lose value as a result of supply potentially outweighing demand, while others will gain in value as new producers and experiences gain in popularity, as outlined in his paper.
We also spoke with Santiago Roel Santos, a decentralized finance investor who stated that, while not all NFTs will retain their value, he believes that the next Picasso will emerge from this movement: "At this time, every big artist, creator, and studio is thinking about NFTs and has a strategy."
Fungibles, on the other hand, remains positive, even if value is lost:
"There will be a bear market, and certain NFTs will be worth less than they are now, but this will allow new buyers to enter the market and EtherRocks to change hands. I believe that regardless of price, there will always be a market. "