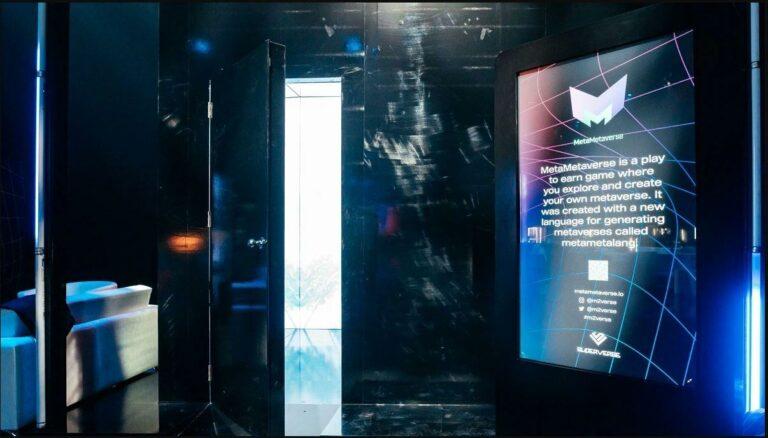 It will be in Dubai on March 30 of 2022.
Re-State Foundation, a Swiss non-profit foundation that wants to change the way governments work, is starting the world's first MetaUniversity in the Metametaverse. MetaUniversity's goal is to co-create all of the important knowledge about governance and collaboration in the past, present, and future. This will help humans become more aware of each other as a whole. The MetaUniversity also has educational resources on Web3 and collaboration, as well as links to and a place for educational institutions in different metaverses.
The MetaUniversity's main goal is to bring together all of the knowledge that humans have about collaboration and how governance will work in the future. Humanity is now in a time where people need to make the idea of global collaboration more common and find new ways to work together. Re-State Foundation's work aims at promoting collaboration, manifested in various forms, with a special emphasis on technological development.
The MetaUniversity will be a global academic network that brings together top researchers and institutions from around the world to study topics like the evolution of human collaboration, new tools for the future of governance, Web3 and Cryptoeconomics, digital identity solutions, and more.
As a gateway to other educational spaces in other metaverses, the MetaUniversity will also be a place where people can learn. A new protocol called the Metametaverse protocol will make it easy for people in different metaverses that are all educational to see and move to other educational metaverses.
"The Metaverse is a great place to try out new governance models that are more human-centered, inclusive, responsive, and pluralistic." The next generation of metaverses should make it easy for people to get information and learn. Anastasia Kalinina, the Co-Founder and CEO of the Re-State Foundation, said that it is important to make the structures and incentives that support our digital ecosystem change with the technology that underpins it.
Joel Dietz, the founder and CEO of Metametaverse, said, "One of the main reasons we built the Metametaverse was to help people learn and work together." It makes it easy to connect different metaverse spaces in a single place.
This part of the digital commons is called the MetaUniversity, and it is very important because it is based on community solidarity and open source technologies. Metaverse: "We want it to be a place where people can explore different types of human collaboration and talk about how new technologies might change the way we work together," said Alexandra Seaman, the head of partnerships at Re-State Foundation, which is developing the metaverse.
When the world is in need of more cohesion and cooperation, we look for leaders who can help people connect and work together, as well as new ways to run things together. UAE Assistant Minister for Cultural Affairs Omar Ghobash said, "We share the same vision and spirit, and we look forward to co-developing and testing new collaborative tools that can help us make our societies more agile and resilient," said Ghobash.
How do you say about the Re-State Foundation?
It's called Re-State, and it's a non-profit foundation in Switzerland that thinks about the future of governance by bringing together leaders from the private and public sectors as well as civil society, tech entrepreneurs, and youth groups to come up with and test new governance models for the 21st century and more.
Check out the Re-State Foundation website.
Re-State is on Twitter, Instagram, LinkedIn, and Facebook. You can follow them.
There are some things to know about Metametaverse
People who live in the Metametaverse are in a virtual world and use it to make other virtual worlds. It has a protocol and language for connecting different metaverses.
Visit the Metametaverse website.
It's a good idea to follow Metametaverse on social media. You can follow them on Twitter, Instagram, Facebook, and Discord, as well.