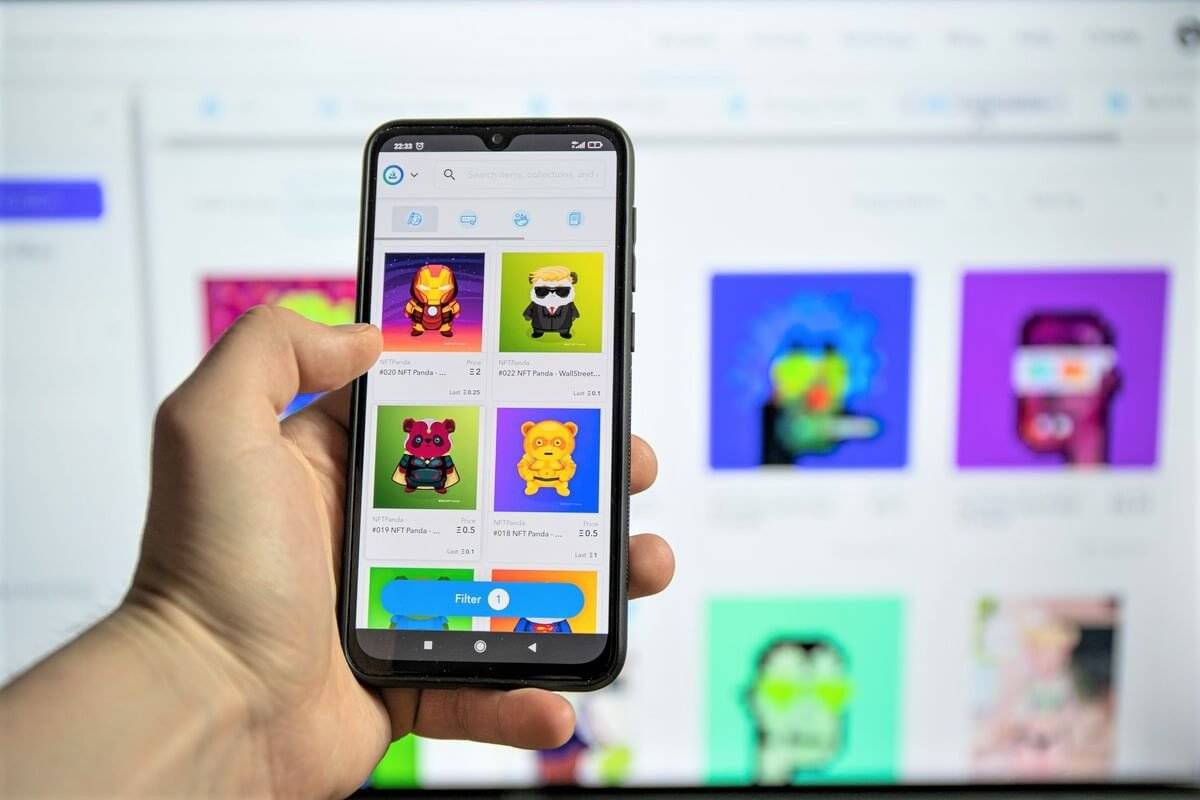 With 2022 quickly approaching, more crypto leaders are looking into the crystal ball to see what new trends, narratives, and policies may emerge.
According to industry insiders interviewed by CoinNewsDaily.com, non-fungible tokens (NFTs), the metaverse, and crypto games will continue to grow in importance next year.
1. Interest in NFTs will 'snowball' in 2022
One of the most commonly predicted trends for the coming year is an even greater interest in digital art and non-traditional forms of transportation, despite the fact that the industry has already experienced a significant increase this year. In the opinion of the experts who shared their thoughts with us, this was the most widely agreed-upon trend for 2022, with some predicting that the year will be even stronger than 2021 in the digital art area.
According to Justin Banon, co-founder of the decentralized commerce network Boson Protocol, interest in the NFT sector, which he said has already "increased exponentially," will continue to "snowball" in 2022.
"[I]n the early half of the year sales of the most popular NFTs were coming in at about USD 64 million per month. We are now seeing USD 41 million worth of NFT sales per day," Banon said.
On a similar note, Mance Harmon, CEO and co-founder of Hedera Hashgraph (HBAR) was also bullish on the NFT sector.
"NFTs will be the gateway drug to crypto," Harmon said about how he foresees the future for the digital art market, and how it will lead to greater adoption of crypto more broadly.
"If we go back 25 years, most of the population never interacted with the Worldwide Web before they used email," Harmon reminded readers, adding that "just as email drew users into the Web, NFTs will draw users into Web 3.0."
And while some people have previously expressed concern about how sustainable the NFT boom this year has really been, others believe the boom is far from over.
"During 2022, we can expect NFTs to continue on an upward trajectory, given sufficient regulatory breathing room," predicted Witek Radomski, co-founder and chief technology officer of blockchain gaming platform Enjin (ENJ).
2. Gaming and the metaverse
"The metaverse will become the new interface for people to engage with the web and each other," said Boson Protocol's Justin Banon. He added that this trend will also extend to "the things we own," and that these things will begin to "move fluidly between the virtual and physical world."
"Digital-to-physical commerce is one of the biggest retail trends right now, and the brands who get it right have their eyes on the prize," Banon further said.
He added that an important debate for the sector will be the one between "open versus closed metaverses."
Meanwhile, Don Norbury, Head of Studio at crypto gaming firm Shrapnel predicted that crypto-based gaming will become even more popular, and that we will see an increased merging between blockchain and traditional gaming communities.
This is "a challenging task," Norburry said, while adding that it is doable if developers "make games that people want to play simply because they are fun and engaging."
3. Scalability and interoperability
"As crypto adoption continues to accelerate, conversations about scalability and interoperability will continue," said Li Jun, founder of Ontology (ONT).
He added that while traditional public blockchains remain "the core bearers" of Web3, changes are needed.
"Block size limitations, slow speeds, network bandwidth, and interoperability" are all challenges that must be addressed in 2022, Ontology's founder said.
4. Bitcoin continues dominance, but the market could fall
Commenting on the current state of the digital asset market, one of the experts who shared their comments with Cryptonews.com urged caution:
"The rising global interest and inflation rates could have an impact on financial markets, which in turn could test the resilience of crypto-asset prices to aforementioned market fluctuations," said Kay Khemanu, managing director at trading platform Spectre.ai.
But although some macro factors could weigh on the broader crypto market in 2022, other experts said adoption of the most important digital asset, bitcoin (BTC), is expected to continue.
"In 2022, we expect more countries to follow El Salvador's lead and adopt Bitcoin as legal tender, particularly countries across Latin America and Asia," said Sebastian Markoswsky, Chief Strategy Officer at Bitcoin ATM provider Coinsource.
Others were also bullish on the relative strength of bitcoin, saying coins like ethereum (ETH) are "a long way" from overtaking bitcoin. According to Timo Lehes, co-founder of DeFi platform Swarm Markets, Bitcoin will continue to maintain its dominance in terms of market capitalization, stating:
"While alternatives such as Ether now make a compelling case for investment, the market is still a long way away from a 'flippening' moment," said Lehes.