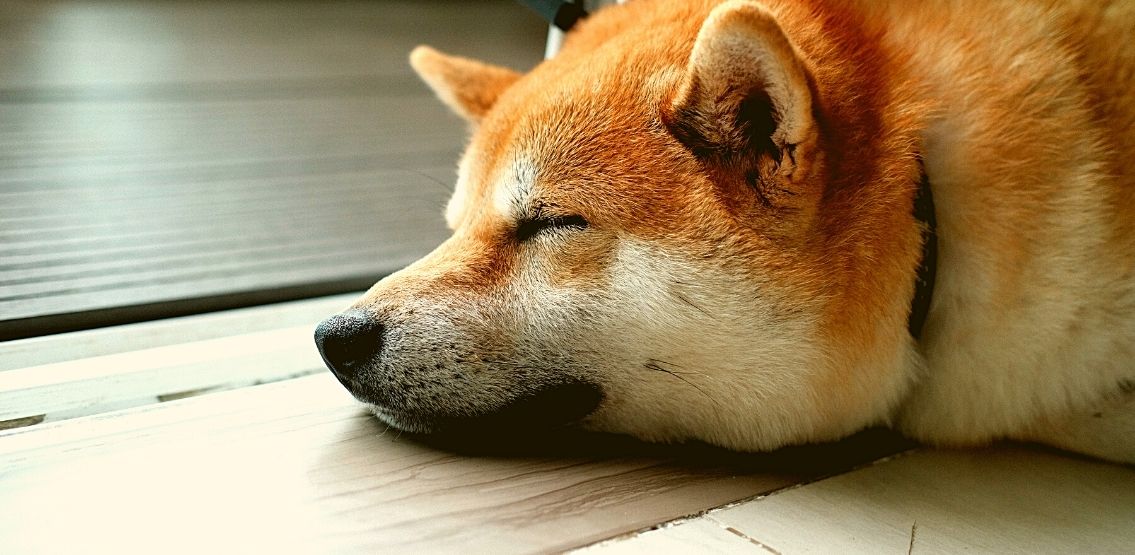 There have been multiple advancements in the Dogecoin ecosystem this week, which has made for an eventful week for Dogecoin. From the announcement that three dormant addresses control more than 6% of the Dogecoin market capitalization to Dogecoin dominating in revenue share on Robinhood and assisting real cats and dogs in Chicago, the cryptocurrency has come a long way.
Let's take a look at some of the most noteworthy developments that have occurred in the Dogecoin ecosystem over the course of the last week.
Three Dormant Accounts Hold 6% Of DOGE Market Cap. 
According to data from Bitinfochart, the amount of DOGE held by the top three accounts is worth a whopping $2.23 Billion, accounting for more than 6 percent of the overall market capitalization of the meme currency's market capitalization. This sum has been stored in the top three inactive accounts for a total of three years by these accounts. The entire amount of DOGE held by the top ten accounts is valued at $3.29 billion, or 8.29 percent, of the total amount of DOGE held.
DOGE is currently trading at $0.32, representing a gain of more than 13 percent in the last 24 hours and approximately 16.06 percent in the previous week, with a market capitalization of more than $41 billion at the time of writing. There has been a tremendous increase in the amount of interest in DOGE. During a single trading day on August 16, DOGE's trading volume exceeded $8 billion, outpacing the trading volume of other cryptocurrencies like as the ADA.
In the past, we have witnessed DOGE soar in a similar manner, resulting in the creation of multiple billionaires overnight for investors. There has also been increasing interest as a result of reports that Premier League club Watford FC will be sporting the Dogecoin emblem on their club jersey, so exposing the cryptocurrency to a wider audience on an international scale.
Dogecoin Accounts For 62% Of Revenue On Robinhood 
Dogecoin has maintained its hold on the top spot on Robinhood when it comes to trading activities after seeing a considerable uptick in interest since the start of the year. Robinhood saw a significant increase in its earnings report, thanks to an increase in revenue generated through crypto in Q2 2021 compared to the same quarter last year.
DOGE has remained one of Robinhood's biggest assets, with 62% of all revenue generated through cryptocurrencies coming from Dogecoin. In Q1 of 2021, DOGE was responsible for 34% of all crypto transactions. Dogecoin has doubled that revenue in Q2 thanks to endorsements from the likes of billionaires Elon Musk and Mark Cuban.
There has been a surge in the interest in crypto on Robinhood, with a substantial number of new users going for crypto rather than making an investment in equities. CEO and Co-Founder Vlad Tenev revealed that female investors showed a lot of interest in crypto products on Robinhood, stating,
"We are encouraged by the amount of people who are using Robinhood to gain access to the financial system for the first time… We are pleased to broaden access through products such as commission-free cryptocurrency trading, which has seen significant growth in recent months among women investors in particular, and IPO Access, which allows clients to invest in companies at their initial public offering (IPO) price."
PAWS Chicago To Accept DOGE And Other Cryptocurrencies To Support Operations 
Pet-rescue organization PAWS Chicago has announced that it will begin collecting donations in the cryptocurrency currencies of Dogecoin, Bitcoin, and Ether to support its operations as well as the construction of a new animal hospital for dogs and cats. The organization claims that it is attempting to reach a population of tech-savvy contributors with a campaign that promotes cryptocurrency donations and has a dog that shoots lasers out of its eyes to raise funds.
As a result of the donations, PAWS Chicago expects to be able to reduce the number of shelter animals that have to be put down. It intends to accomplish this by the spaying and neutering of stray cats and dogs. The PAWS Chicago organization has previously performed more than 300,000 such surgeries throughout its 25-year history of operations. Susanna Homan, the company's CEO, stated,
"We are excited to interact with the burgeoning cryptocurrency community, which has the potential to contribute to the long-term viability of animal welfare in Chicago while also saving animals' lives."
Dogecoin Millionaire To Start Investing In Cardano 
Glauber Contessoto, a Dogecoin millionaire, has indicated that, following the success of DOGE, he intends to begin investing in Cardano. Contessoto had put all of his savings into DOGE at a time when the stock was trading at roughly 4.5 cents per share. Doge community on Reddit, as well as the Shiba Inu meme, were among the reasons for his massive investment, he said. Most crucially, he noted that someone as influential as Elon Musk was backing Doge, which was a significant factor in his decision.
He had used up all of his resources and sold all of his stocks to purchase DOGE, and he later indicated that his intention is to hold onto his position in DOGE until it is worth at least $10 million.
"My plan is, once I hit $10 million, then I'll take out 10%," he says. In his opinion, "this stuff is going to continue to grow."
As of the time of this writing, he has claimed that he will not be selling any of his DOGE, but that he will instead be investing in ADA, utilizing as much of his discretionary income as possible to purchase the cryptocurrency.
"I'm going to start buying up as much Cardano as humanely possible with every bit of money I start making from now on. "
Disclaimer: This article is provided for informational purposes only. It is not offered or intended to be used as legal, tax, investment, financial, or other advice.