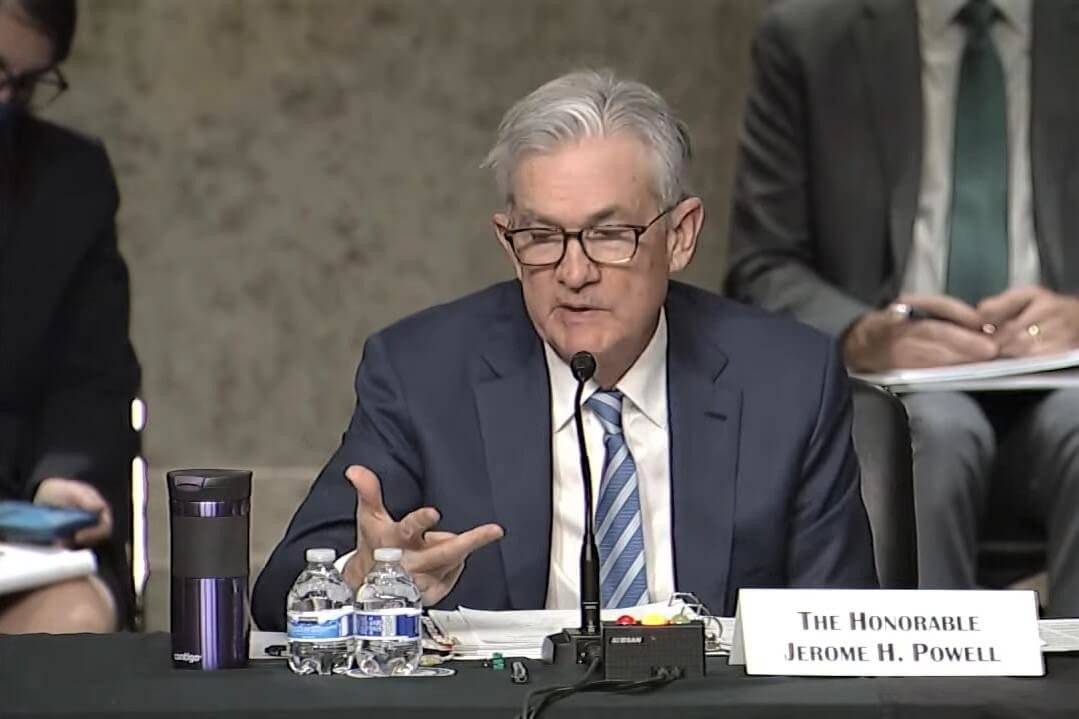 The US Federal Reserve (Fed) is slated to meet unexpectedly on Monday to discuss interest rates, which has been labeled as a "emergency meeting" by some and as a pretty "regular occurrence" by others. Regardless, the Fed's surprise announcement has generated debate in the cryptocurrency community about whether the central bank will announce a rate hike – and, if so, how high and how many this year.
The Fed has arranged an emergency meeting for Monday at 11:30 a.m. EST, which it says will follow "expedited processes" (16:30 UTC). And, according to the Fed's public notice, the sole subject on the agenda is interest rates.
The notification sparked a frenzy of conjecture in the crypto community regarding the Fed's intentions, considering the market's belief that the Fed's first rate hike would not occur until mid-March.
Notably, the unplanned meeting did not come as a complete surprise to some, with Sven Henrich, publisher of trading and analytical website NorthmanTrader, previously stating that the best way for the Fed to regain credibility is "a surprise rate hike before the next Fed meeting."
"Rate hike next week?" Henrich inquired following yesterday's announcement of the meeting.
"The Fed has scheduled an emergency meeting for Monday" and is "sweating bullets" over last month's 7.5 percent inflation, according to Marty Bent, a renowned bitcoin (BTC) enthusiast and podcast host. He said that he anticipates the central bank will hike interest rates prior to its March meeting.
Similarly, Nik Bhatia, a finance professor at the University of Southern California and author of the popular bitcoin book Layered Money, wondered if the Fed was intending to boost rates on Monday, although he noted that such a move would be "utterly ridiculous."
Later today, in response to his own tweet, Bhatia appeared to conclude that no rate hike should be anticipated, saying:
"No, they are not hiking Monday; they ensured that this rumor was walked back overnight."
Many have recently lambasted the US central bank for "falling behind the curve" on rate hikes, with heavyweight institutional investors such as hedge fund manager Bill Ackman declaring last month that the Fed is "losing the inflation battle."
Omar Slim, a portfolio manager at Singapore-based PineBridge Investments, expressed a similar sentiment. "The fact that they clung to the transitory inflation narrative for so long harmed their credibility, and I believe they do need to catch up in terms of staying ahead of the curve," Slim told Bloomberg last month. He noted that a 0.5 percent rate hike for the March meeting is "not ruled out."
How many rate hikes are anticipated?
Analysts have long predicted that the Fed will hike rates by 0.25 percent beginning in March of this year. However, there has been much dispute over the number of rate hikes that will occur before the year's end.
Goldman Sachs, the investment banking powerhouse, is one of the organizations that has revised its forecast for the number of rate hikes this year. Bloomberg reported today that the bank previously predicted five hikes, but after yesterday's higher-than-expected inflation estimate, it now believes seven are more likely.
The growing disparity between interest rates and inflation – frequently referred to as the real interest rate – was again highlighted yesterday by prominent economist Lyn Alden, who stated that the disparity is at its highest level since 1951.
Others, including Alex Gladstein, a bitcoin enthusiast and chief strategy officer at the Human Rights Foundation, suggested that the Fed's extremely negative real interest rates may be purposeful in order to lower the national debt.
Meanwhile, economist Mohamed A. El-Erian, President of Queens' College at Cambridge University, made a similar observation, implying that rising inflation has developed into a significant issue for the Federal Reserve.
"Having lost control of the narrative on inequality and inflation, the Fed now faces additional damage to its reputation as a result of their interaction: the most vulnerable segments of our society are being hit hard by inflation and also face the risk of an income shock as a result of a policy error," El-Erian wrote on Twitter.
However, not everyone believes the "expedited procedures" meeting is a big problem, with one Twitter user noting that the sessions "seem to be routine occurrences" and another referring to it as a "frequent procedural meeting that occurred on January 18th."
"Yeah, I'm aware of that now…
"Every day is a new opportunity to learn something new," answered Brent Johnson, a well-known money manager and CEO of Santiago Capital.
Learn more: – Bitcoin Reverses Initial Losses as US Inflation Soars Higher Than Expected – US Inflation Soars to 40-Year High, Bitcoin, Ethereum Gain
– IMF Warns of Risks of Fed Rate Increase, Brazil Declares That Inflation 'Will Not Be Temporary in the West'
– Eurozone Inflation Continues to Rise
– Turkey (Inadvertently) Establishes a Case for Bitcoin by Converting Citizens' Gold to Lira – How the Global Economy Might Affect Bitcoin, Ethereum, and Cryptocurrencies in 2022
(Video added at 15:44 UTC.)