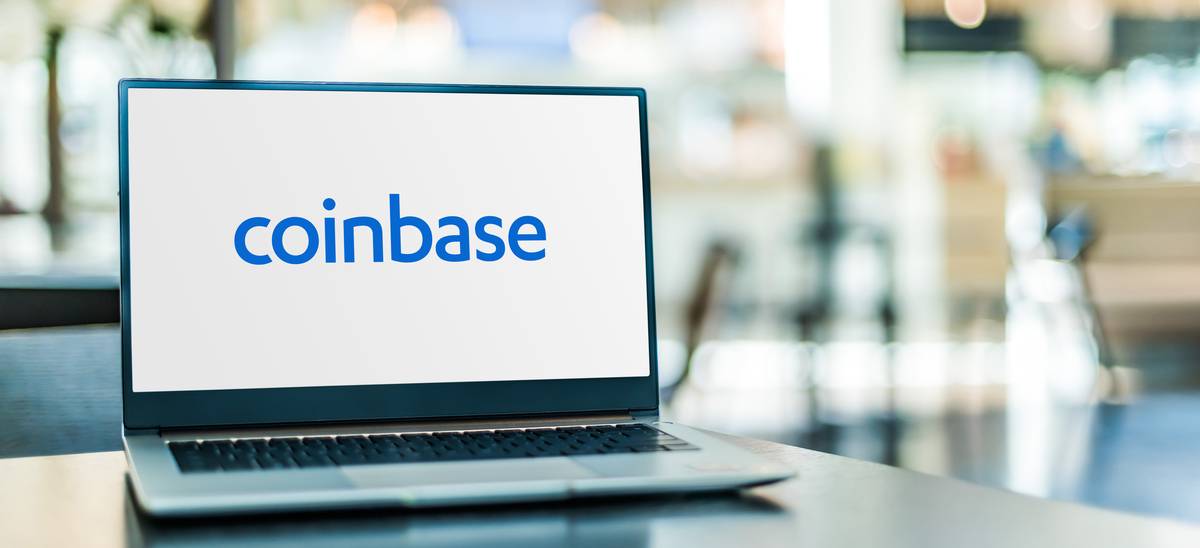 Get your daily, bite-sized digest of cryptoasset and blockchain-related news – investigating the stories flying under the radar of today's crypto news.
__________
Exchanges news
Coinbase has announced it will allow users to easily share information about their crypto holdings and portfolio with their private or social network. Users can share their crypto portfolio's allocation percentage (but not overall balances) with others, as well as asset pages about the cryptos they own, in order to be able to learn from each other.
Investment news
Asset manager VanEck is launching its bitcoin (BTC) futures exchange-traded fund (ETF). The asset will start trading on the Chicago Board Options Exchange (CBOE) under the ticker XBTF.
The Securities and Exchange Board of India (SEBI), India's securities regulator, has approved the Invesco CoinShares Global Blockchain ETF, per local media outlet Mint. The fund offer will open on November 24 and close on December 8.
Crypto company Galaxy Digital's third quarter revenue came up at USD 517m, for an increase of 1,146% from the USD 41.5m the firm made in 2020′s third quarter. In addition, Galaxy said preliminary income for the fourth quarter of this year currently stands at approximately USD 400m for the period September 30 to November 12, with a reported USD 1.2bn year to date through September 30.
Issuer of USD Coin (USDC) Circle is looking to strengthen its presence in Asian markets, according to Circle CEO Jeremy Allaire's interview with Bloomberg. The company is also setting up an investment arm called Circle Ventures, and its first investment will focus on a Japanese yen stablecoin.
Venture capital firm Paradigm has announced a new USD 2.5bn venture fund for crypto companies and protocols, which will continue alongside its existing flagship fund.
Blockchain company Forte has announced the conclusion of its latest investment round, which raised a total of USD 725m from private investors. The funds will be used to support the development of its platform solution for blockchain-based games that feature non-fungible tokens (NFTs) and/or tokenized economies.
Decentralized finance (DeFi) startup ALEX has announced it raised USD 5.8m in a round led by White Star Capital. The company will use the capital to continue building trustless and decentralized financial services, secured by the Bitcoin blockchain, and to expand its team.
Regulation news
Crypto assets like bitcoin may pose a risk to the wider financial system soon, deputy governor of the Bank of England, Jon Cunliffe, is reported as saying, adding that regulators needed to have the right regulation in place. "The point at which [crypto assets] pose a risk is getting closer," the Independent quoted him as saying.
Crime news
Randeep Singh Surjewala, a spokesperson of the Indian National Congress (INC), has accused the Bharatiya Janata Party government of the southern state of Karnataka of covering up a bitcoin scam, where an individual had hacked Bitfinex and stolen BTC 2,000 in 2016 (currently worth nearly USD 130m). The INC called for an independent investigation to be conducted into the matter by a Supreme Court-monitored Special Investigation Team with multi-agency constituents.
South Korean flats' CCTV intercom techniques have been hacked nationwide and the hacker has sold some of them on the Dark Web, Gossip Chimp reported, citing local outlet IT Chosun. The movies were offered in bulk for BTC 0.1 per day of footage.
Hong Kong police have rescued a cryptocurrency trader who was kidnapped by suspected triad members and held at a house in northern Hong Kong for nearly a week, as his captors tried to extract a HKD 30m (USD 3.85m) ransom from his family, according to South China Morning Post. The abductors have been denied bail, while five other subjects have been detained for questioning, the outlet later added.
Digital asset custody provider Digivault and solution for retrieving seized crypto assets Asset Reality have announced their partnership with which they will support law enforcement agencies to alleviate harm and losses for cyber crime victims, as they said.
Adoption news
Edinburgh Dog and Cat Home has received a crypto donation of 26 ether (ETH), currently worth almost USD 123,000, from Pawthereum, a community-run charity cryptocurrency project focussed on supporting animal welfare organisations and being a digital advocate for animals in need. The donation has been given to fund the Home's Pet Foodbank service, Paws Pantry, for the whole of 2022.
El Salvador's President Nayib Bukele suggested in a tweet today that the number of people using their crypto wallets in the country is greater than the number of people using bank accounts. "There is one country on Earth, where there are more people using Bitcoin wallets than bank accounts. Prolly nothing," he wrote.
Mining news
Chinese crypto miner The9 has signed a 32 megawatt (MW) mining capacity deal with Compute North to deploy 10,000 miners in the US, which will be online in Q2 2022. The company also plans to add 14,000 miners with other hosting partners in countries including Canada, starting in December.
Bitcoin mining firm Marathon Digital intends to raise USD 500m through an issuance of senior convertible notes that accrue interest payable semi-annually and will mature on December 1, 2026. Marathon said it aims to use the net proceeds for purposes including "the acquisition of bitcoin or bitcoin mining machines."