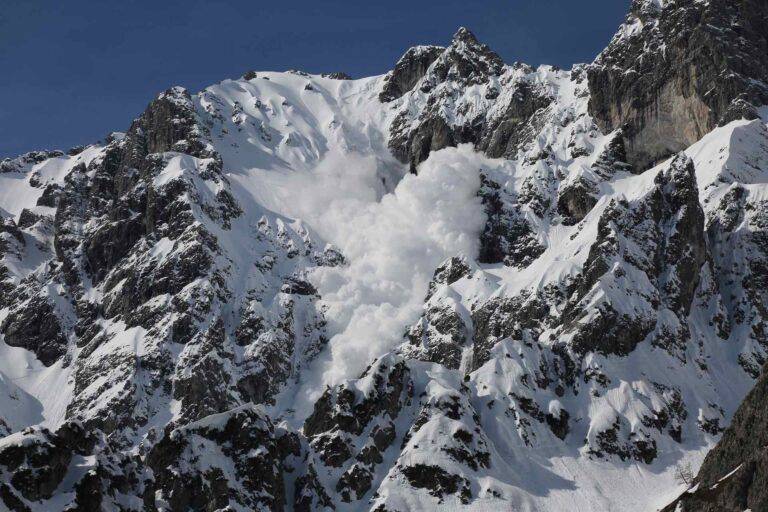 The host of the popular cryptocurrency trading show Coin Bureau has provided an update to his followers on a realistic year-end price target for the smart contract platform Avalanche ($AVAX), according to the show's Twitter account.
According to the developer documentation, the following is a brief summary of Avalanche:
"Avalanche is an open-source platform for launching decentralized applications and enterprise blockchain deployments in one interoperable, highly scalable ecosystem. Avalanche is the first smart contracts platform that processes 4,500+ transactions/second and instantly confirms transactions. Ethereum developers can quickly build on Avalanche as Solidity works out-of-the-box.
"A key difference between Avalanche and other decentralized networks is the consensus protocol. Over time, people have come to a false understanding that blockchains have to be slow and not scalable. The Avalanche protocol employs a novel approach to consensus to achieve its strong safety guarantees, quick finality, and high-throughput, without compromising decentralization.
"AVAX is the native token of Avalanche. It's a hard-capped, scarce asset that is used to pay for fees, secure the platform through staking, and provide a basic unit of account between the multiple subnets created on Avalanche. 1 nAVAX is equal to 0.000000001 AVAX."
Guy, the host of Coin Bureau's YouTube channel, has stated that the price of $AVAX will gain from the planned Avalanche Apricot upgrade, according to a recent video posted on the channel.
The new feature will have an impact on the fee structure for smart contracts that operate on Avalanche's network, according to the company.
According to the Daily Hodl, he said the following:
Prior to this, Avalanche smart contracts had a fixed fee mechanism. Now the reason why this is so significant is because all AVAX used to pay for transaction fees is burned and a dynamic fee schedule could mean more AVAX going up in flames when the network is seeing a lot of activity.
The presenter of Coin Bureau predicted that the amount of activity on the Avalanche network will soar in the next months as more decentralized apps (DApps) make their debut on the blockchain platform.
Additionally, Guy emphasized Avalanche's network bridging feature, which enables users to transfer tokens across the Avalanche and Ethereum blockchains at no additional cost.
The host went on to state that a "realistic expectation" for $AVAX's end-of-year price target was in the realm of possibility.
Guy believes the price could rise to $100, but he believes front-running has made the $80 – $90 sell area a more secure sell range for investors.
He also stated that it is likely that the value of $AVAX will increase "much higher than that," but that this would ultimately depend on the project's fresh announcements in the months to come.
On March 25, another well-known cryptocurrency researcher, Lark Davis, published a video on his YouTube channel in which he discussed Avalanche, which went live on the mainnet on September 21, 2020.
Here are some of the more noteworthy quotes from Davis's remarks about Avalanche:
"The specific use cases that Avalanche is developing to accommodate for include things like private securities, initial litigation offers… basically allowing investors to take a cut of lawsuits… There's actually one going on right now for like a billion dollars using Avalanche. So, that's a really interesting use case. As well as decentralized exchanges,… stable coins, prediction markets, equities, bonds, debt, real estate…
"So, largely we're looking at something on the more traditional side of finance when it comes to it. In total, there are already over 1,800 tokenized assets on Avalanche, which I think is really incredible considering that Avalanche has only been operational for less than a year right now. So, that's crazy. Avalanche also has partnerships in place with loads of hot cryptocurrency companies… So, in terms of having a functioning ecosystem, it's actually way ahead of many of the 2017-2018 zombie chains… It's also quite impressive that they have done so much in just a such a short amount of time...
"Their technical specifications [are] top-notch, very interesting, obviously team behind it makes this quite exceptional as well. The stake rewards are attractive. It's no wonder we've seen so many people piling into Avalanche to get those stake rewards. Token burns make for interesting token velocity over time. My guess is that we're going to hear a lot more about Avalanche moving forward."
Disclaimer
The views and opinions expressed by the author, or any people mentioned in this article, are for informational purposes only, and they do not constitute financial, investment, or other advice. Investing in or trading cryptoassets comes with a risk of financial loss.