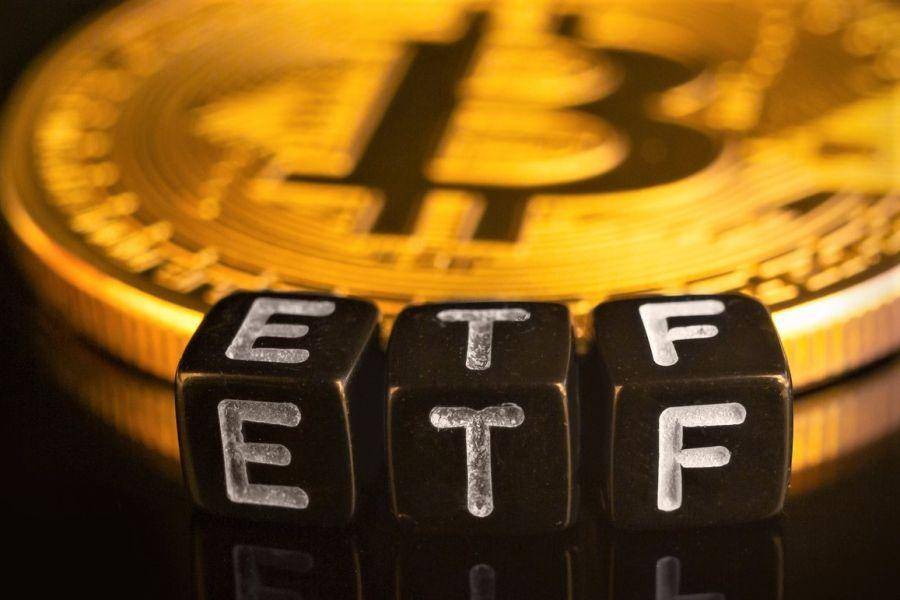 Bitcoin (BTC), the most popular cryptocurrency, rose and over the USD 60,000 barrier for the first time since April 2021, as Bloomberg reported that the US Securities and Exchange Commission is close to approving the launch of the first US bitcoin futures exchange-traded fund.
BTC surged from USD 57,300 to above USD 60,000 in a matter of hours on a tumultuous Friday morning (UTC time), before correcting lower. However, BTC was already above USD 62,000 in the last minutes of Friday (UTC GMT). BTC was trading at USD 62,334 at 06:25 UTC on Saturday, up over 5% in a day and 16% in a week. The price increased 30% in a month and is presently less than 4% behind the all-time high of USD 64,805 (per Coingecko) set in April.
BTC price chart:
According to the story, which cited persons who asked not to be identified because they were discussing the decision, the regulator is unlikely to prevent the items from going on sale next week. According to the report, four futures-backed Bitcoin exchange-traded funds (ETFs) might begin trading on US exchanges this month, with deadlines for applications from VanEck and Valkyrie nearing.
Meanwhile, the SEC's Office of Investor Education and Advocacy issued a warning to investors on Thursday, urging them to be certain they understand their investments "Before investing in a fund that includes Bitcoin futures contracts, carefully consider the risks and rewards that could arise."
Recently, the Securities and Exchange Commission (SEC) approved an exchange-traded fund (ETF) introduced to the market by ETF issuer Volt Equity, which seeks to track companies that either have a majority of their assets in bitcoin or derive a majority of their revenue from bitcoin-related activities such as bitcoin mining, bitcoin mining hardware manufacturing, or lending services.
According to previous reports, a futures-backed exchange-traded fund (ETF) – sometimes known as "paper bitcoin" – would have no impact on the available supply of genuine bitcoins. A bitcoin ETF, on the other hand, might still be beneficial, particularly because it simplifies a lot of things for institutional investors from a regulatory standpoint and makes purchasing bitcoin as part of an existing investment portfolio "completely uncomplicated."
Some analysts, however, warn the cryptocurrency community that it may be overestimating the level of demand for such an ETF if it does not act quickly. For example, Bloomberg predicts that demand for the exchange-traded fund will be only approximately USD 4 billion in the first 12 months. The figure reflects less than 1% of bitcoin's market capitalisation and less than 3% of all bitcoin futures contracts traded, according to CoinMarketCap.
"The next resistance level will be the all-time highs of roughly USD 65,000, which will be reached before a probable price discovery phase. As a result, while the bitcoin price has seen significant gains in recent weeks, the bitcoin balance on exchanges has remained at its lowest levels in nine months, suggesting that investors are keeping bitcoin in their wallets rather than preparing to sell it, as previously reported "In an emailed response, Will Morris, Sales Trader at the UK-based digital asset broker GlobalBlock, stated his thoughts.
While this is true, as previously noted, Dan Morehead, CEO of crypto investment firm Pantera Capital, reminded readers in a recent letter to investors of the classic Wall Street maxim "buy the rumor, sell the fact."
"Will someone please remind the day before the bitcoin ETF officially launches? I might want to take some chips off the table," the CEO said.
Moreover, Dmitry Mishunin, the Founder and CEO of HashEX, a smart contract audit business, stated that Bitcoin on-chain data suggests that the average BTC transaction value increased in September, according to the company.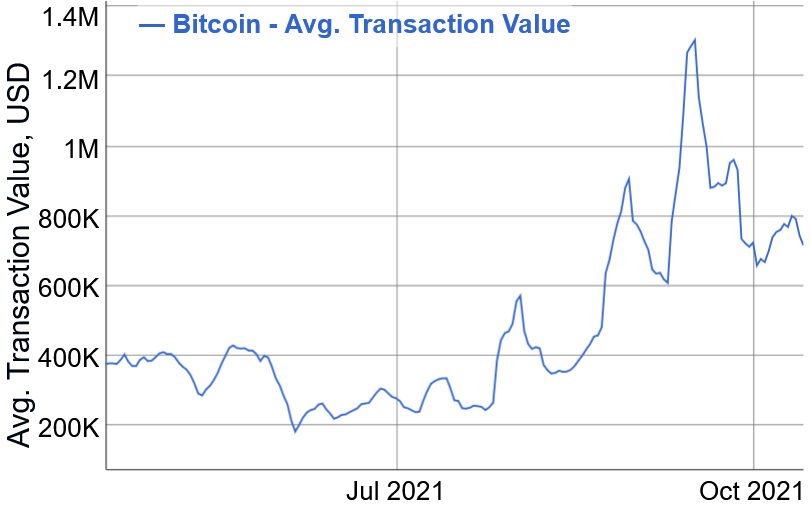 "We do not need more proof to see the growing interest in Bitcoin from institutional and high-net-worth individual investors. This sole piece of on-chain data shows great prospects for bitcoin's continued price growth as these amounts of liquidity clearly are not aimed at the short term," Mishunin said.