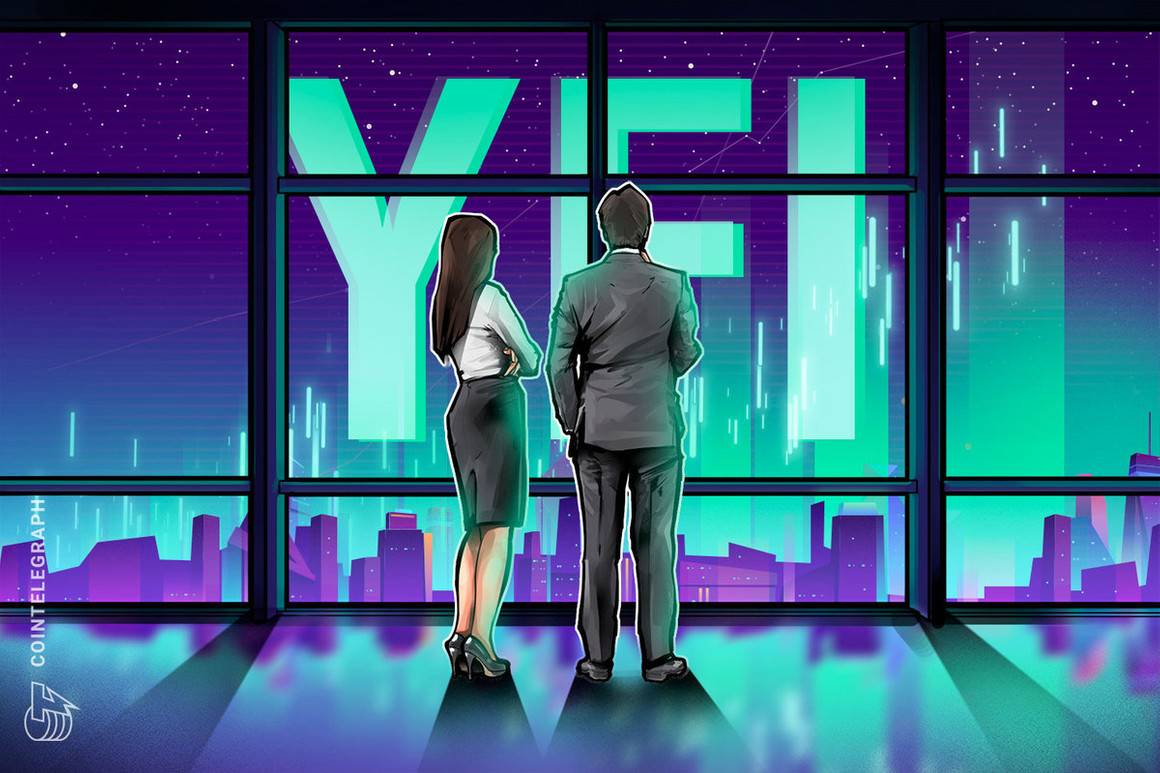 In the past week, team members from no-loss lottery job PoolTogether and exchange liquidity pool supplier Curve Finance have proposed ways to reduce the load Yearn.Finance plans place in their protocols and governance Teams.
At a Tweet on Sunday, PoolTogether co-founder Leighton Cusack noted that Yearn has become the primary beneficiary of many of the protocol's DAI lotteries, since Yearn controls 57 percent of DAI capital ($27 million of the $47 million in the pool at the time of writing) and therefore has a disproportionate opportunity to win.
"At this scale, it will become problematic as they monopolize the chances to win and marginalize the core value prop of the protocol," Cusack wrote on Twitter.
https://t.co/bpCUroz8NS

— Leighton Cusack (@lay2000lbs) June 13, 2021
Likewise, in a government proposal now"Charlie," a representative of the Curve core team, put forth a vote to eliminate the CRV benefits supplied to the alUSD pool. AlUSD is a stablecoin from Alchemix, a job which problems loans based on potential return from deposits in to Yearn vaults; Yearn vaults, in turn, use stablecoins along with other assets to farm Curve's CRV token.
AlUSD apparently is connected to ditching CRV from inflation schedule, therefore it now causes more ditching of CRV than a standard pool would. There is a option to eliminate CRV inflation for this pool via a government vote, hence the suggestion: https://t.co/KGt2E9jmXi
Both cases of projects bucking under Yearn's weight led to speculation on social websites that there may be personal hostilities motivating what looks like a protocol-level sharecropper's revolt (Alchemix opted to use Curve competitor Saddle for a new synthetic ETH swimming pool ); that Yearn may be overzealous with its farm-and-dump plans; and that there could be"governance wars" creating friction in what ought to be an open ecosystem.
Likening the energetic into some"war" appears to be overblown, nevertheless.
With the new governance wars kicking off between @CurveFinance, @AlchemixFi and @iearnfinance, I'm hoping to find some massive strides in governance mechanisms.
In an interview with Cointelegraph, Cusack said that PoolTogether has already agreed to onboard Yearn as an interest supplier for the lotteries, and consequently Yearn will cease behaving as a whale flopping in their pools.
"We have recently finished an integration with yearn and it is being audited. This implies our prizes pools can use Yearn for return. This is better as it will yield a greater APR.. It also means that Yearn will not have the ability to deposit into PoolTogether as that would create a risky recursive loop," he said.
In addition, he noted that"Yearn keeps 10% of all the POOL tokens it accrues" and that POOL emissions were cut 50% last month.
"I've found these to be quite helpful and willing to make adjustments to achieve a more optimum outcome.They finally understand that our success attracts more achievement to them," Cusack additional of their Yearn team.
Likewise, Charlie of Curve noted that the government proposal is an effort to mitigate a recursive CRV emission structure, similar to what PoolTogether is seeking to achieve with their new arrangement.
"Alchemix and alUSD are amazing products that partially make their return by selling CRV that's the reason why the community raised the stage [they] shouldn't get CRV on the top (the double dipping). It's not a hostile proposal towards Alchemix, only a way to see whether the remainder of the Curve DAO feels exactly the exact same way about it and when they indeed do feel like it is abusing the system. It has nothing to do with all the selling," he said.
While the battle between farmer and plants for the time appears to have been staved off, Cusack did say that there remains a fundamental conflict that could finally bubble to some governance fight.
"There is inherently a pressure between protocols wanting deposits to induce growth and those depositors wanting to optimize return be selling the protocol token."
While the DeFi ecosystem prides itself on elegant financial designs and logical systems, when it comes to governance hot heads do sometimes lead to conflicts. Earlier in the year, insurance/coverage protocol Cover and Yearn.Finance declared a cessation of a merger that some parties plummeted into a divorce.
Multiple Yearn reps did not respond with the time of publication.