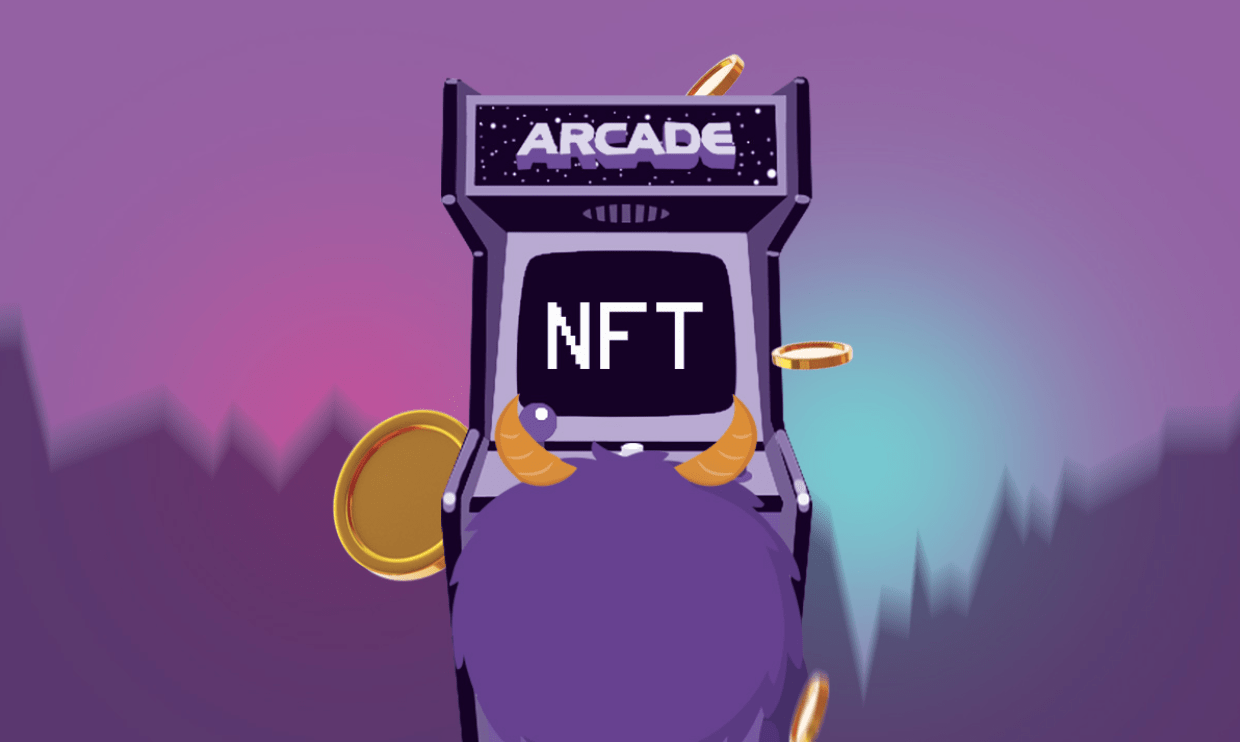 Even though NFTs have been around since 2014, it wasn't until the early stages of 2021 that this new technology truly became popular.
Mike Winkelmann, better known as Beeple, sold his NFT Everydays: The First 5,000 Days (2021) for $69 million. This was the sale that really started things to get going.
Beeple became the third-highest living artist in the world just from this one sale. Investors and artists alike were shocked.
In many ways, this was a big moment for NFTs because it meant that both aspiring and well-known artists could start working in the industry because they now had a way to make money from their digital works.
It's also one of the first things that people have trouble with when they start going into space, especially if they're not used to the crypto world.
With the help of FTX US, you can do all of these things with just a few clicks.
What is an NFT?
First, let's talk about what NFTs are and how they work.
One type of digital file called an NFT can be found on the "blockchain," which is a type of digital ledger. An NFT is a digital file.
Because of the technology of the blockchain, NFTs can't be changed or duplicated.
In addition, because each NFT has its own metadata, it can be proven who owns it. This makes each NFT unique.
They are valuable because they are rare.
On the FTX platform, you can buy and sell NFTs like digital art, music and even memes.
Let's start with the guide.
How to deposit an NFT on FTX
For FTX, go to the platform for NFTs. You can deposit an NFT there.
To deposit an NFT into your FTX wallet, you'll first need to pass KYC level 1. This is important to know.
Setting up an account with your real name, home address, and phone number is the first step.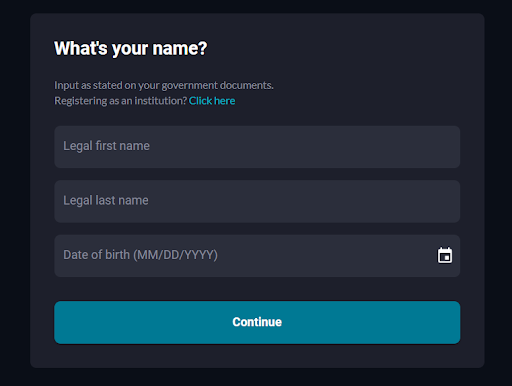 Once the process is complete, you will be able to access your NFT wallets.

Solana and Ethereum are the two wallets you can choose from when you decide which one to use.
Select the right option so that you can get to your own address.
It is important to remember that you need to send your NFTs to the right wallet.
If you send a Solana NFT to your Ethereum address by mistake, it will be lost.
Before you send money, make sure you have chosen the right option.
Once you choose the right wallet, you will be shown your NFT address.
Keep in mind that you can only deposit ERC721 and ERC1155 NFTs to your FTX address. That's not a big deal, since those are the two most common NFT standards.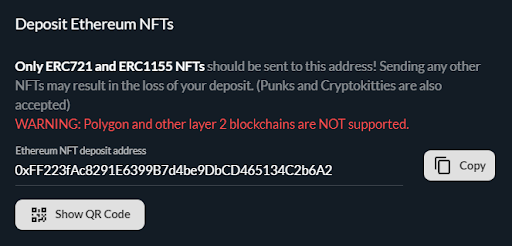 Once you have your address, all you have to do is send your NFT to it, and it will show up in your wallet. This is how it works:
This is where it goes from there. You can put the item up for sale or show it in your own NFT gallery. How to mint an NFT on FTX
On FTX, it's easy to make an NFT.
To start, just click "Create" and then "Mint."
These words will take you to the minting page. There you'll have to fill out all of the information about your NFT there.
People will see the "Issuer" when they look at the NFT's smart contract. This is the public name that will be written on it, so you need to pick one now.
In this case, you can use your artist name.

Next, you must write the name of this group of NFTs.
In this field, you can write anything that you want, but it's best to keep it related to what you're writing about.
After this, you can choose between USD, ETH, or SOL for your quote currency. You can then choose which one you want.
This is the currency that the price will be shown in to people who want to buy it.
Now it's time to write a description for the NFT you're making, so do that now.
As you can see, you can be as specific or vague as you want to be here.
Some people mint coins with their own artwork, and it might be a good idea to explain what the art is about and how or when it was made.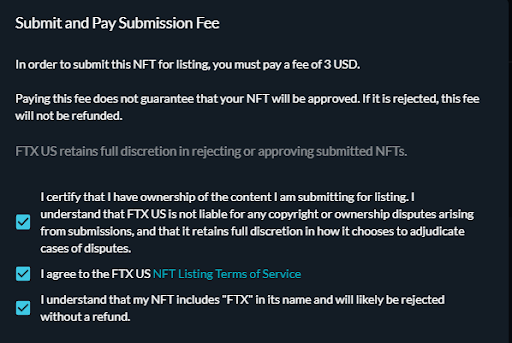 Finally, after you have filled out all the information, you can send your NFT to be reviewed and put on the market.
FTX does not let you mint NFTs for free, and you'll have to pay $3 to send them for review.
There are many ways you can pay for this.
Finally, you'll have to wait for your NFT to be approved, and you'll have a new one that you can sell.
Things you need to know about trading NFTs on FTX
Before we wrap things up, here are a few things you need to keep in mind when using the FTX NFT platform.
The fees are low – FTX beats out the industry leader, OpenSea when it comes to fees (2% seller fee compared with OpenSea's 2.5%). FTX charges $3 for each NFT that you mint and list on their exchange.
Wallets are custodial (for now) –  FTX will take custody of listed NFTs, which is supposed to save users money. This is because users will not be required to spend gas when bidding, which is likely to increase bidding action and bring more potential buyers into the space. (In the future, non-custodial wallets such as MetaMask for Ethereum and Phantom for Solana may be introduced.)
All NFTs are vetted before listing – Before listing any NFT projects, FTX thoroughly investigates them to ensure they are not in violation of securities laws or are not counterfeit rip-offs. This is the reason for the review process.
Final word
The first time you deposit or mint NFTs to your FTX wallets gives you access to a huge market of potential inventors.
You can sell your NFTs on this market once you've been approved. You can also show them off in the integrated NFT gallery and build your collection there.
Disclaimer: This article is provided for informational purposes only. It is not offered or intended to be used as legal, tax, investment, financial, or other advice