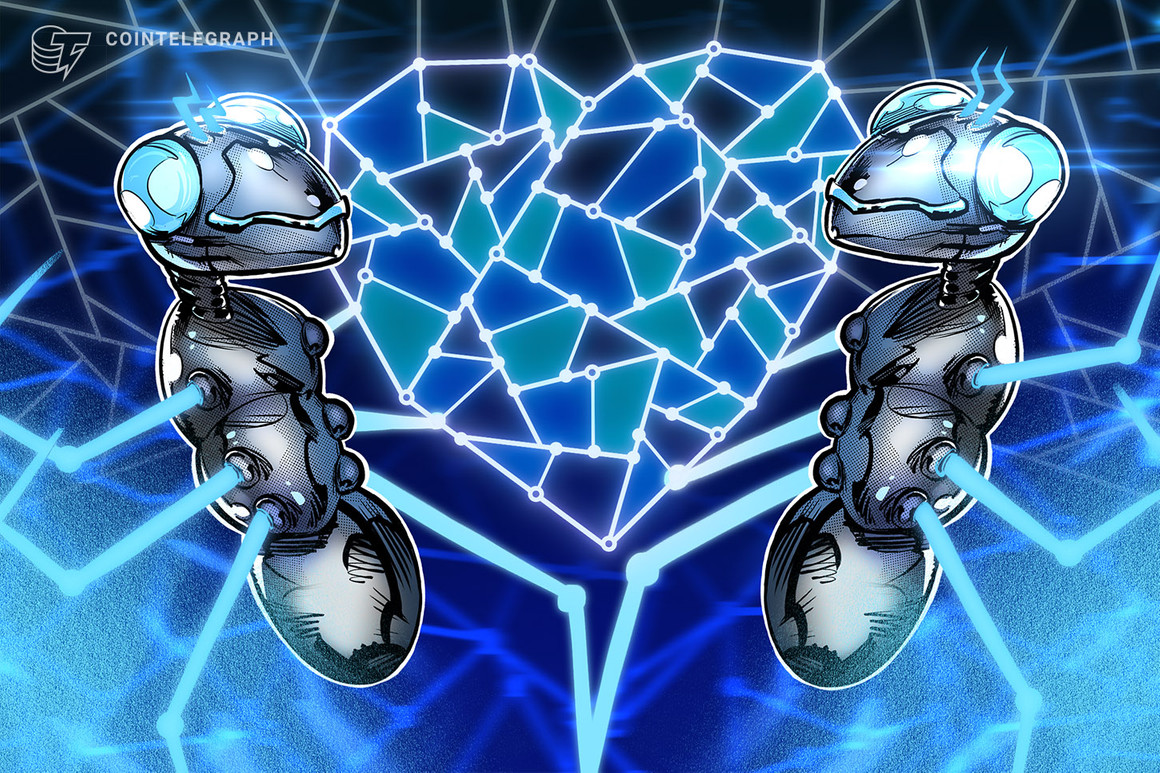 Most of the stories that have come out of the crypto industry this year have been about huge amounts of money moving in and out of the industry. People love to talk about how much money is being made in decentralized finance (DeFi) projects like Solana, which raised $314 million in a crowdfunding campaign in the spring. Stablecoins are now worth more than $100 billion, and Circle raised $440 million in private investment in the spring.
Use cases for how this new technology can help important causes and organizations outside of the bullish and bearish markets aren't being talked about enough.
Even though blockchain technology has advanced a lot in the last decade, there is still a lot of work to be done before non-technology-focused businesses can get in and benefit from this new world of finance. Cryptocurrency projects are giving away a lot of their profits to charities or claiming to give away billions. There aren't many direct links between blockchain and charities that need this technology.
People who work for charities can get a lot out of learning about blockchain. DeFi could open up a new way for charities to make money. The ease, transparency, and speed of transactions are just some of the reasons why charities should have cryptocurrency in their portfolios.
Doing good can be better if we use technology.
Blockchain can be a huge help to charities.
Most charities around the world get most of their money from government grants or donations, and charities in the same field compete for the same grants year after year. Fundraising has been difficult because of COVID-19-caused lockdowns. Most organizations lost the ability to raise money through in-person fundraising events or face-to-face donation drives after more than a year of lockdowns.
Charity donations are said to have dropped by 6% in 2020, which would be a huge loss of money at a time when more money was needed. Overall, the global COVID-19 pandemic cut the amount of money people gave, but we also saw a 17.2% rise in online fundraising in the 12 months ending June 2020.
Incorporating blockchain technology into fundraising opens up more ways for charities to get money, while also giving donors and recipients tools that are both transparent and have built-in trust.
This is also true: Blockchain technology is the future of philanthropy.
One of the biggest problems for charities is that people don't believe that the money will go to the right place. The Red Cross in Australia was criticized last year for not showing where $90 million of the money that people had given them went. They said that it could be years before all of the money was given out. While the funds were well-managed, the lack of clarity put the organization under more scrutiny, which hurt the brand's reputation as a company that cares about the world.
Many people today expect charities to be able to show where their money goes and get it quickly in times of need. Using blockchain for charitable donations builds trust so that things like this don't happen, and there is a clear path from the donor to the recipient.
There is also a problem with our current donation system, which makes it hard to donate because there are a lot of steps. Most sites make users fill out a form, show their ID, and link their payment method before they can get to the giving page. Most sites charge third-party fees that can make people donate less or not donate at all, and these barriers can make people less likely to donate.
In order to get more money to where it's needed the most, it's important to get rid of intermediaries. All donations, especially one-time donations, should be quick and easy, and they should be able to be made from a crypto wallet that has already been set up.
Tether (USDT), for example, and USD Coin (USDC) are stablecoins that can be used by charities as a way to protect them from the volatility of currencies like the dollar. This is especially important for countries that have high inflation rates that have an effect on people and their communities. A charity can keep the value of a donation even if it converts fiat assets or accepts a wide range of cryptocurrency assets, so long as it doesn't change.
Blockchain and how it works with charities right now.
There is also a lot of room for lowering taxes when you use crypto for charity. It's tax-deductible in the United States because the Internal Revenue Service classified cryptocurrency as property in 2014. This means that cryptocurrency donations, like stock donations, can be more tax-deductible because the IRS classifies it as property. Donors won't have to pay capital gains tax, and they can write off the fair market value of their gifts. As of now, only a few hundred charities are set up to accept Bitcoin (BTC) as a donation, but that could change.
Related: You can give your crypto taxes to a charity instead of paying them.
UNICEF (United Nations International Children's Emergency Fund) is one of the groups that has joined the charitable crypto movement. They are able to have an office in a local area and accept cryptocurrency donations, which eliminates the need for wire or international fees. When you need money, you can get it quickly. Seeing this is a great example of why more charities should be set up to accept money in crypto.
A lot of people even though a charity doesn't have a cryptocurrency wallet or accept crypto donations, are still getting a lot of money because of the money that is being made in the space. There has been a recent surge in nonfungible tokens (NFTs). Coca-Cola made an NFT and gave the proceeds to charity, as did many DeFi NFT projects that give a percentage of their sales to global and national charities.
People who work in the crypto space are great for giving money made in crypto, but we want to see more ways for charities to actually hold and accept crypto donations so that they can get the true value of digital assets, while still being transparent and fair.
Related: Philanthropy: The missing link in the chain of blockchain adoption
When you look at DeFi and charities on the blockchain, you can see that there are direct ways to donate on the blockchain.
Crypto donations and charities haven't been made commercial, which means there's a lot of room for people in the blockchain space to do more to help charities benefit from decentralized money. This means that right now, any blockchain or project can connect with charitable causes. Many charities have the ability to get donations not just in Bitcoin or Ethereum (ETH), but also other currencies across many chains.
Giving the money made in crypto to charities isn't enough, so DeFi apps are also setting up direct ways for people to donate what they make. With more than $150 billion in DeFi, more projects are looking for ways to move the charitable crypto movement forward, and this is good for everyone.
The Giving Block has been a leader in letting charities accept Bitcoin donations. The Giving Block started the Crypto Giving Pledge in April, and they are always adding new projects so that people can donate to a charity of their choice right from a DeFi project platform. This way, people can donate to a charity of their choice.
A new Charity Page has been built in the Solana ecosystem by Step Finance. This page allows any charity with an address in the Solana ecosystem to get donations in USDC. There is no need for the charity to set up an account or to sign up for the Charity Page. Then, anyone who uses Solana can donate directly to that charity. The Step Finance Charity Page has raised more than $25,000 for the FTX Foundation since it started in mid-July.
They are called "degens," and they keep farming and staking their crypto all the time in order to make huge gains on their portfolios. Then, as a yield farmer, I saw how things like a "charity button" can make it easier for people to donate on the blockchain as they do their normal trading.
There has been a lot of progress in the crypto movement for good. You can donate from your wallet in one click, and the way blockchain works fits in with a lot of the values of the charity sector, including transparency, inclusivity, and a global mindset.
DeFi's growing TVL and cross-chain charities are things to keep an eye on.
A study says that in 2020, $40 billion was raised for charities by people who gave money online. There is a lot of money in the cryptocurrency market, but that may not seem like much. We think that the total value of crypto will keep rising, and we hope that more people will donate crypto to charities as well.
If you help charities get the ability to accept crypto donations, it could be years before they start farming or staking their crypto and making money for themselves. This is a good start, though. Receiving crypto donations opens up new ways to make money and allows charities to focus on their work, rather than writing grants and hosting fundraisers.
Even though there has been a lot of progress in finding ways to add charitable causes to the blockchain, there is still a long way to go before charities can send, receive, and store crypto donations. It's time for more blockchain projects to build tools that make it easy for charities to get onboarded and safe for people to donate right away from any chain.
As blockchain wallets become easier to use and more tools are built to help charities get involved in the crypto economy, we expect to see more global charities get involved in the crypto world.
People who write here don't always agree with or agree with Cointelegraph's views and opinions on everything.
YAP Global's head of DeFi is George Harrap. He is also the co-founder of Step Finance, the front page of Solana, and Step Finance. George has been in the crypto business for a long time and used to be the CEO and co-founder of Bitspark. For almost a decade, he's been in the crypto world as an early miner. He's also built a crypto-remittance startup in the world, so he has a lot of experience. During this time, he built six cryptocurrency exchanges that were both centralized and decentralized and made 12 stablecoins. He also raised a lot of money from VC and corporate investors.