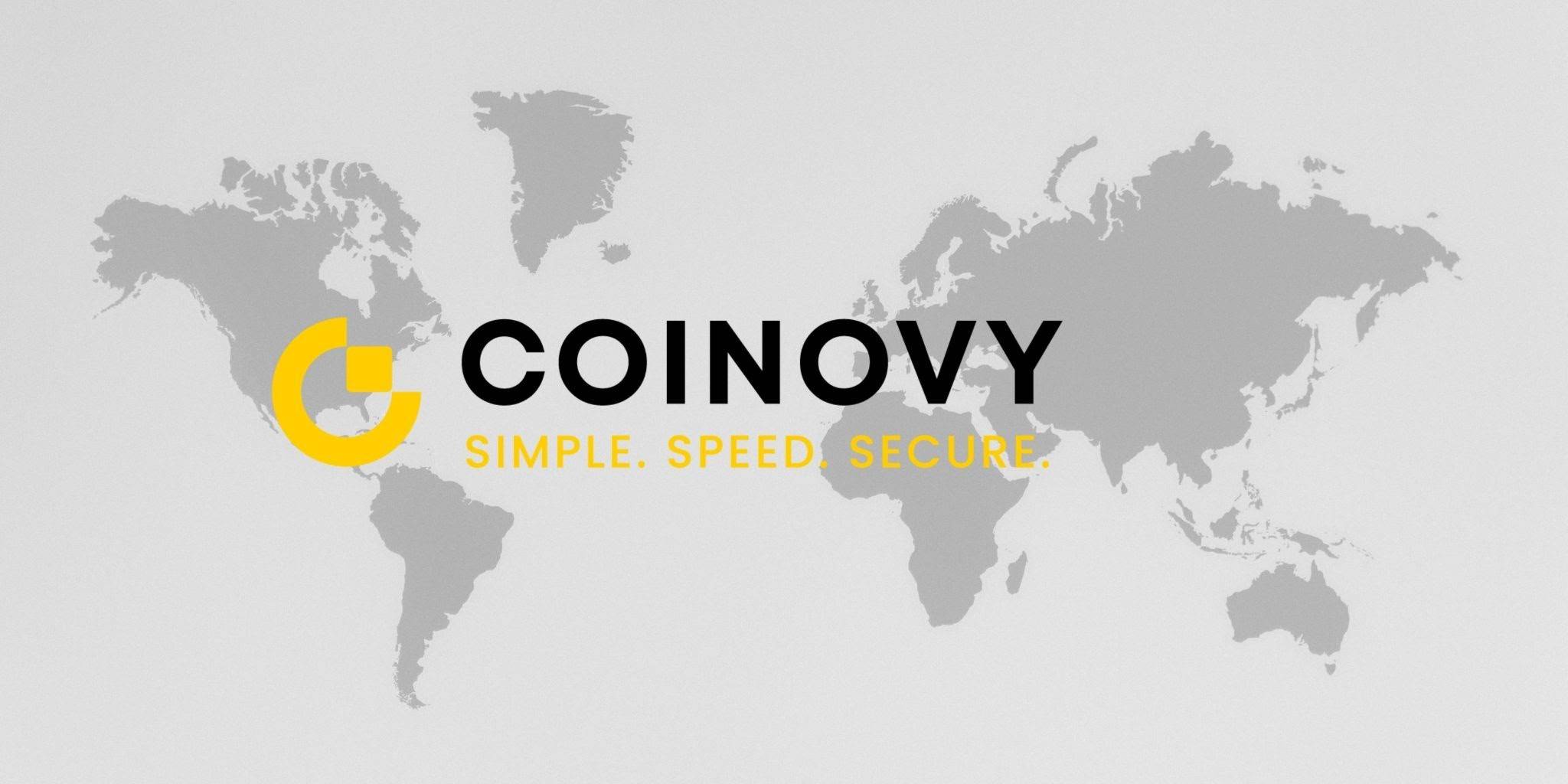 Seeing cryptocurrencies come into existence and take the globe by storm in such a short period of time has been nothing short of spectacular. Because it is always evolving, we are seeing new applications and technological improvements emerge on a daily basis. The most significant application of cryptocurrencies and decentralized finance, on the other hand, is to replace outmoded transactional institutions with a more straightforward and secure way of payment.
When it comes to mass acceptance, the most significant impediment is the lack of C2F models, which allow users to simply use cryptocurrencies for everyday transactions in a straightforward manner and without incurring high conversion fees. Due to the fact that this is a huge issue throughout the industry, Coinovy has been designed to simplify fintech by providing Crypto to Fiat transactions that are instantaneous, secure, and simple to complete.
Coinovy's objective is straightforward: to deliver simple, fast, and transparent transactions, as well as bank-like features, without the involvement of any traditional financial institution. Coinovy enables users to purchase, send, trade, exchange, shop, and pay out using their digital assets in a simple and straightforward manner. The platform caters to both beginners and professionals, and it has designed a C2F platform that is more secure, faster, and easier to use.
Why Coinovy?
Despite the fact that cryptocurrencies have been available for more than a decade, there is still resistance to their acceptance due to a lack of trust in the system. Trust and security are important aspects of the digital currency space, and Coinovy wants to improve them across the board. Additionally, the platform plays a key role in the support of blockchain systems by providing an online financial app that integrates numerous wallet systems to transmit, receive, swap and earn digital assets while also providing a borrowing and lending service.
However, interoperability and security are not the only aspects of Coinovy that ought to be praised. This ecosystem, which was developed with the proper methodology and smart decisions, is one of the best digital transactional platforms available today.
Crypto to Fiat with Trusted Brands
Using Coinovy, users may make daily transactions with their digital currency that would otherwise be difficult. The company offers the Coinovy Debit Card powered by VISA, which allows users to spend cryptocurrencies as local currencies at any location in the world that takes VISA. VISA is one of the most widely used payment methods for fiat currencies, and Coinovy is bringing the same functionality to the cryptocurrency arena with the development of Coinovy Global Visa Debit, which is available in both physical and virtual forms. Users can use their cryptocurrency assets to make payments at over 42 million VISA-accepted merchant locations across the world using the Visa Debit card. Furthermore, cardholders can withdraw cash from any VISA-accepted ATM by utilizing their cards to do so.
Additionally, the company provides an International Bank Account Number (IBAN) that users may utilize to transfer currencies to their Coinovy wallet, as well as the ability to conduct transactions using VISA cards in more than 150 different countries across the world. Furthermore, the Coinovy debit card is integrated with ApplePay, allowing iPhone users to enjoy a more personalized shopping experience.
Coinovy takes security very seriously, and as a result, it has teamed with BITGO, an industry leader in digital asset custody and security, to leverage its Digital Asset Insurance of $100 million to protect all user assets on the platform. While digital currency has earned a reputation for being vulnerable to hacks and breaches, Coinovy enlists the assistance of BITGO to protect all of the digital assets stored in the wallet in the event of a breach.
Coinovy Comprehensive List of Features
When it comes to ensuring flawless cross-chain transactions, interoperability between BSC and Ethereum is critical. Coinovy has developed a Bridge that allows users to select the blockchain network for their transactions, allowing them to save time and money.
Users can choose to trade on the blockchain, which provides them with the shortest transaction times and the most effective liquidation methods, all while being simple to use. Coinovy intends to make the life of traders easier, and the Coinovy Bridge is an attempt to accomplish this goal.
Users can obtain loans of up to $5000 in minutes by leveraging their cryptocurrency holdings, and they can utilize fiat to fund their projects in the process. In addition to offering flexible installments and quick disbursals, Coinovy also offers a low interest rate of one percent.
Coinovy Crypto Predictions 
Coinovy has something to give. Accurate forecasts of future trends in cryptocurrencies and blockchain projects, backed by artificial intelligence, are provided to assist consumers in making informed investment decisions.
Coinovy provides a flexible wallet that connects various wallets and simplifies the process of transferring money from fiat to cryptocurrency and vice versa, according to the company. Using a phone number or wallet address, users may quickly and simply move their cryptocurrency to the Coinovy wallet, allowing them to experience simple, fast, and safe transactions.
Coinovy has compiled a comprehensive list of characteristics that will assist it in achieving its aim of increasing the financial applications of cryptocurrencies. For more information on Coinovy, please see their website and Telegram channel.
Disclaimer: This article is provided for informational purposes only. It is not offered or intended to be used as legal, tax, investment, financial, or other advice.