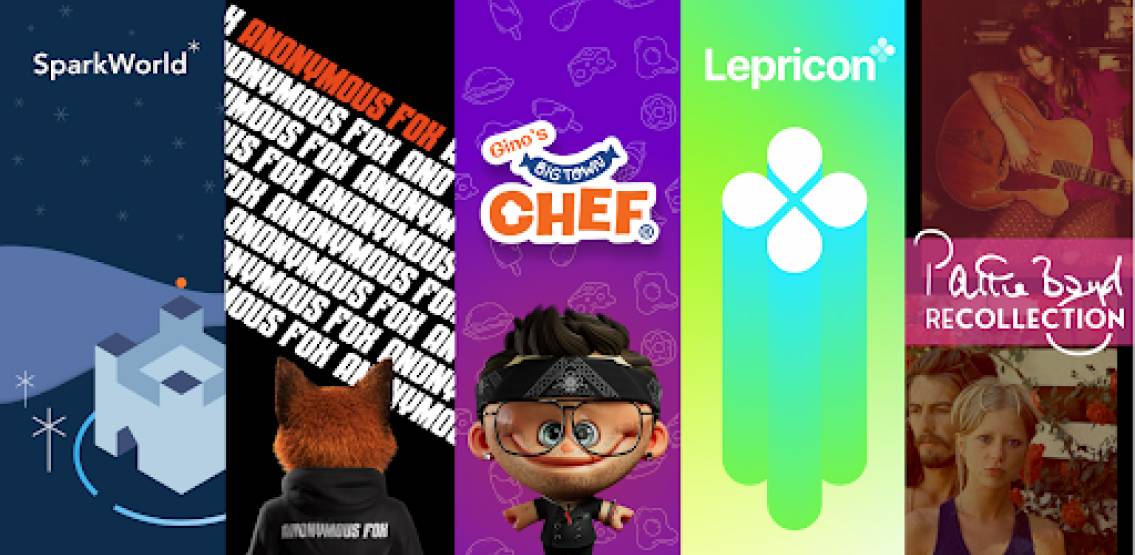 With millions of NFTs for sale and a lot of new projects starting every day, it can be hard to find and access the best projects to invest in. In the second quarter of 2022, these NFT projects were chosen as some of the best NFT projects because of their uniqueness and how they will change the Web 3.
SparkWorld*
A lot of people think SparkWorld* is one of the most cutting-edge and innovative projects of the year because of things like their new concept for NFT whitelisting called FPLs.
They use a lot of blockchain-based techniques to make ecosystems more accessible, non-volatile, and long-term. First come, first served is out of date because SparkWorld* makes the NFT first-come, first served launch model obsolete with a new "for you by you" (FUBU) model that fits in with Fair Prediction Launches.
SparkWorld* will be a full-scale NFT market with prediction markets built in so that users get the right rewards. Artists, collectors, gamers, and people who own tokens are all welcome to join SparkWorld*, which focuses on NFTs and NFT gaming in the AVAX and ETH ecosystems.
Chef of the Big Town
Celebrity chef Gino D'Acampo has started a new type of game called Big Town Chef. There is a metaverse game called Big Town that lets people grow crops with virtual ingredients, trade virtual goods, and fight each other in cook-offs.
This cooking game platform is based on the same metaverse systems that are used today. Users can earn tokens and trade them for real-world rewards, and they can also keep digital assets, like coins and other things. If you want to play, you first need to get one of the NFT chef avatars on the platform.
Big Town Chef is run by its own token, $BURP, which is powered by the Polygon network. It has great efficiency, speed, and low costs, which aren't always found in more well-known projects, but can be found in Big Town Chef.
Lepricon
Not all GameFi is the same. Play-to-earn blockchain games may be a big trend in the space, but not all of them are the same. What was supposed to be a way for people to be sure and show that they own the game has become another hype train that only wants people to buy things for money.
Lepricon is a project that wants to make decentralized gaming fun and fair. They believe that making games on the blockchain will help make blockchain more popular. This is how it works: Lepricon has made its own blockchain called Leprichain. It also has a custom block explorer that works with it. Everything that Lepricon does is meant to be as efficient as possible for both its employees and the people who live in the area.
Even though the project has only been going for a short time, it already has a lot of mini-games that run on the blockchain, mostly based on games from the 1980s and 1990s. Shamrock Studios, which is now part of Lepricon, helped make this happen. $L3P, Lepricon's native token that is on the Leprichain, is the key to getting into the mini-games.
There will be a lot more mobile and web-based games coming from Lepricon in the future. These games will not only let the user own a piece of the games they play, but they will also keep giving them more rewards.
Lepricon is also working on what's called The Pack Generator, which lets other people make Packs (NFTs) that already have digital assets in them. This means that in the future, Lepricon will be able to make NFTs and put them on the Leprichain.
It's an unknown fox.
Anonymous Fox is the name of an NFT project that is based on the values of hackers, but without any of the bad things that come with hacking. This project is called Anonymous Fox.
AnonymousFox may have the same name as a recent hack that targeted WordPress, but it's a new collection that has hidden gems inside that you might not have known about before. Anonymous Fox will show its true face in one of their NFTs. As a way to encourage inclusion, community, and participation among people who live in decentralized environments, the person or group behind this experience has made this experience.
This means that Anonymous Fox will be on the Ethereum and NEAR blockchain, which is well-known for its long-term stability and low costs. This means that people who want to buy and sell NFTs from Anonymous Fox will be able to have the best experience. In addition, they have hinted that physical merchandise-powered NFTs will be coming. These NFTs are supposed to show that the person owns the item in real life.
Fans of the NEAR blockchain and those who believe in freedom of information, privacy, and inclusion should keep an eye out for the launch of AnonymousFox, which is a new app.
Recollection by Pattie Boyd
One of Clapton's best-known songs, "Layla," was written by his ex-wife, Pattie Boyd, who was also his "Layla." She is planning to release an NFT collection on the Ethereum blockchain.
The memorabilia collection is made up of pictures that show the best parts of the 60s and 70s Rock n Roll culture. Some of the NFT pieces will also have audio clips. Rarible, which is one of the world's largest NFT marketplaces, will help to make this collection come to life.
It will start in April 2022 through the RR auction house and Rarible sales on the web. People who buy the old photos will also be able to add royalty rates to NFTs when they sell them again.