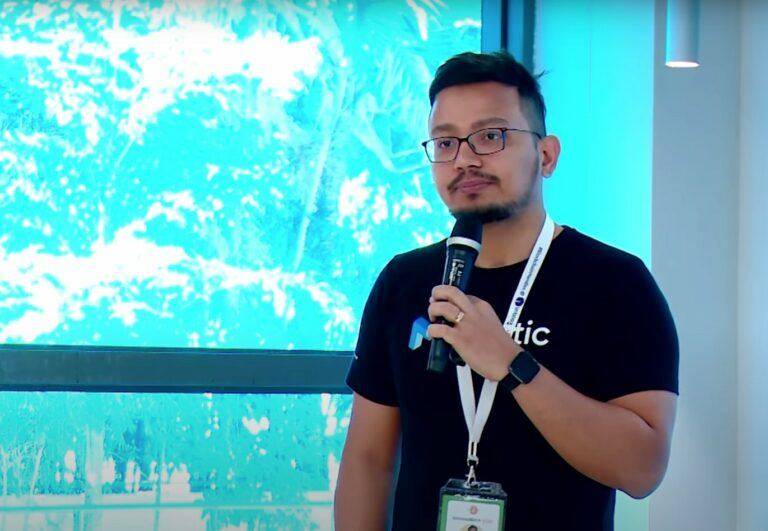 Despite the fact that $MATIC, the governance token of Polygon, did not reach new all-time highs on Tuesday (November 9), it has still gained over 10,504 percent so far in 2021, and more importantly, Polygon continues to impress with the rate at which it is gaining adoption among high-profile projects.
What is Polygon?
To clarify some of the misunderstanding around Polygon, Anthony Sassano, who joined the company as an advisor earlier this year, took to Twitter on May 18. (e.g. some people refer to Polygon as a sidechain to Ethereum, while others call it an L2 blockchain). The following are some of the most notable quotes from that Twitter thread:
"There is the Matic Plasma Chain and the Polygon PoS chain. The vast majority of the activity is happening on the PoS chain."
"The PoS chain is what people refer to as a 'sidechain' to Ethereum because it has its own permissionless validator set (100+ who are staking MATIC) which means it doesn't use Ethereum's security (aka Ethereum's PoW)."
"The PoS chain goes beyond a standard sidechain and actually relies on and commits itself to Ethereum (what some people may call a 'commit-chain'). It relies on Ethereum because all of the validator/staking logic for the PoS chain lives as a smart contract on Ethereum."
"This means that if the Ethereum network went offline, the Polygon PoS chain would also go offline. Secondly, the PoS chain actually commits/checkpoints itself to Ethereum every so often."
"This has 2 benefits: it provides Ethereum-based finality to the PoS chain & it can help the chain recover in case of catastrophic event. This also means that Polygon is paying Ethereum to use its blockspace (in ETH) & paying for it to secure the contracts & checkpointing."
Furthermore, Sassano took this opportunity to talk about the two bridges that exist between Ethereum and Polygon:
"There are 2 bridges – the Plasma bridge which is secured by Ethereum and the PoS bridge which is secured/operated by the PoS chain validator set."
"Of course, for the PoS bridge, 2/3 of the validators could theoretically collude and try to steal the bridge funds but there's $3.4 billion at stake so this is risky. If this attack did happen, the checkpointing & social coordination could be the only recourse."
He also commented on multi-sigs for Polygons contracts:
"The multi-sigs exist to allow the contract to be upgraded in case of a bug/exploit which is a practice used by many existing projects (especially those within DeFi)."
"However, Polygon's multi-sigs are 5 of 8 which is definitely not ideal and not decentralized and the plan is to greatly improve this in the near future."
Finally, he said that Polygon is "committed to building & deploying L2 solutions like rollups in the future" and this is what he is "most excited about."
Examples of Projects Powered by Polygon
Ave ($AAVE), Decentraland ($LAND), and SushiSwap ($SUSHI) are just a few of the popular decentralized applications (DApps) that have built their infrastructure on Polygon.
Enegra Group Ltd ("Enegra"), a Malaysia-based international mineral commodities trading business with approximately $28 billion in net asset value (NAV), announced last Friday (November 5) that it had transferred its equity-tied EGX security tokens from Ethereum to Polygon with the assistance of Tokeny Solutions. This is perhaps one of the most notable recent examples of real-world Polygon application.
In the words of Tokeny, their T-REX platform is "a user-friendly solution that enables asset owners to issue, allocate and maintain security tokens digitally and compliantly, while simultaneously providing an upgraded and highly transferrable service to their investors."
As stated in the press release, this migration "enables speedier end-to-end transfers of EGX security tokens on Polygon with near-zero transaction costs, and puts EGX tokens on the path to achieving worldwide top 20 token market capitalization status."
After "tokenizing 100 percent of its equity and issuing EGX equity-backed digital security tokens via Tokeny's T-REX Platform" in September 2019, Energa determined that it needed to move from Ethereum to Polygon in order to "address Ethereum's mounting gas fees and slow transaction speed, as well as improve liquidity for EGX token holders," according to the company.
Because the EGX tokens were issued in accordance with the T-REX security token standard, which is now officially recognized by the Ethereum community as ERC-3643, "the migration to Polygon from Ethereum was seamlessly managed over a few days, and investors were able to retain the same wallet address for holding their EGX tokens," according to the statement.
Investors were able to engage with their tokens on Polygon immediately following the move, using the same platform and without having to pay prohibitive gas prices, after the migration was completed.
Matthew Averay, Managing Director and Chief Executive Officer of Enegra, had the following to say:
"We tokenized our equity to improve liquidity. And, now that the technology is available for faster, cheaper, and compliant transactions on the blockchain, we wanted our investors to take advantage of it. Polygon and Tokeny provided the complete infrastructure we needed to do so, and we are extremely pleased with the results."
And Sandeep Nailwal, Co-Founder and COO at Polygon, commented:
"The tokenization of real-world assets and financial securities is probably the next big wave in DeFi, and we are excited to see our partner, Tokeny, bring qualitative and compliant assets to the Polygon network. By leveraging our infrastructure with the right software provider, such as Tokeny, businesses can quickly deploy or convert their assets to Polygon."
Also, as Polygon Co-Founder Mihailo Bjelic pointed out on November 4, it is interesting that so many metaverse projects, such as Bloktopia and The Sandbox, are powered by Polygon:
$MATIC's Price Action
According to TradingView data, $MATIC is presently trading around $1.8664, which is approximately 23 percent below the all-time high price of $2.4450, which was hit on May 18. TradingView data shows that $MATIC is currently trading around $1.8664, as of 11:20 UTC on November 9.
Although $MATIC has had an extremely outstanding performance in 2021, there are a significant number of crypto analysts that remain quite enthusiastic on the asset and believe that it is still undervalued.
In a YouTube video posted on August 10, pseudonymous crypto analyst and influencer "Coin Bureau" (@coinbureau on Twitter) discussed $MATIC (one of the few cryptoassets that he regrets "not purchasing sooner"). In the video, he claims that the price of this cryptoasset has a "realistic" chance of reaching $5 by the end of the year if "mass adoption" occurs.
Lark Davis, a well-known cryptocurrency analyst, has a $5 price objective for $MATIC, which he stated in a YouTube video posted on September 29 that he expects the $MATIC price to reach this level and that he will not be selling any of his $MATIC holdings any earlier than that.
In addition, several crypto researchers and influencers have suggested that $MATIC's "supply shock" may be a factor in the cryptocurrency's price increasing.
The author's thoughts and opinions are entirely his or her own and do not necessarily reflect those of CoinNewsDaily. Each investing and trading action entails risk; before making a decision, you should conduct your own research.