Nonfungible tokens (NFTs) are transforming from a specialized topic of discussion to a popular one. The breadth of NFT art — from adorable to edgy to threatening — is attracting a new generation of fans. Beyond the aesthetic, NFTs offer a window into a new level of social interaction.
When viewed as micro-social networks, NFTs have the potential to pave the way for a new type of social media centered on creation, ownership, and participation.
Groups serve as epicenters of NFTs projects
Each week, dozens of Discord and Telegram communities form in favor of new NFT initiatives. These organizations act as the focal point for a project, facilitating communication and education regarding the NFT space. A quick listen to one of these groups' Twitter Spaces conversations reveals a diverse group of people interested in NFTs. While some members are seasoned cryptocurrency users, the majority are new to NFTs, while others have never used cryptocurrency at all. For first-time cryptocurrency users, these groups foster a more welcoming onboarding experience, alleviating anxiety associated with getting started with crypto.
These groups' discussions reflect a common interest in digital self-expression and a desire to connect with a community of like-minded individuals. Community values frequently develop around the quality of art, its rarity, and the ideals that resonate with the community's emerging vitality. As with other kinds of social collaboration, these groups typically have identifiable leaders who are invested in the community's growth and development. These individuals set the tone, assist the community in organizing, and ensure that the community's rules are followed.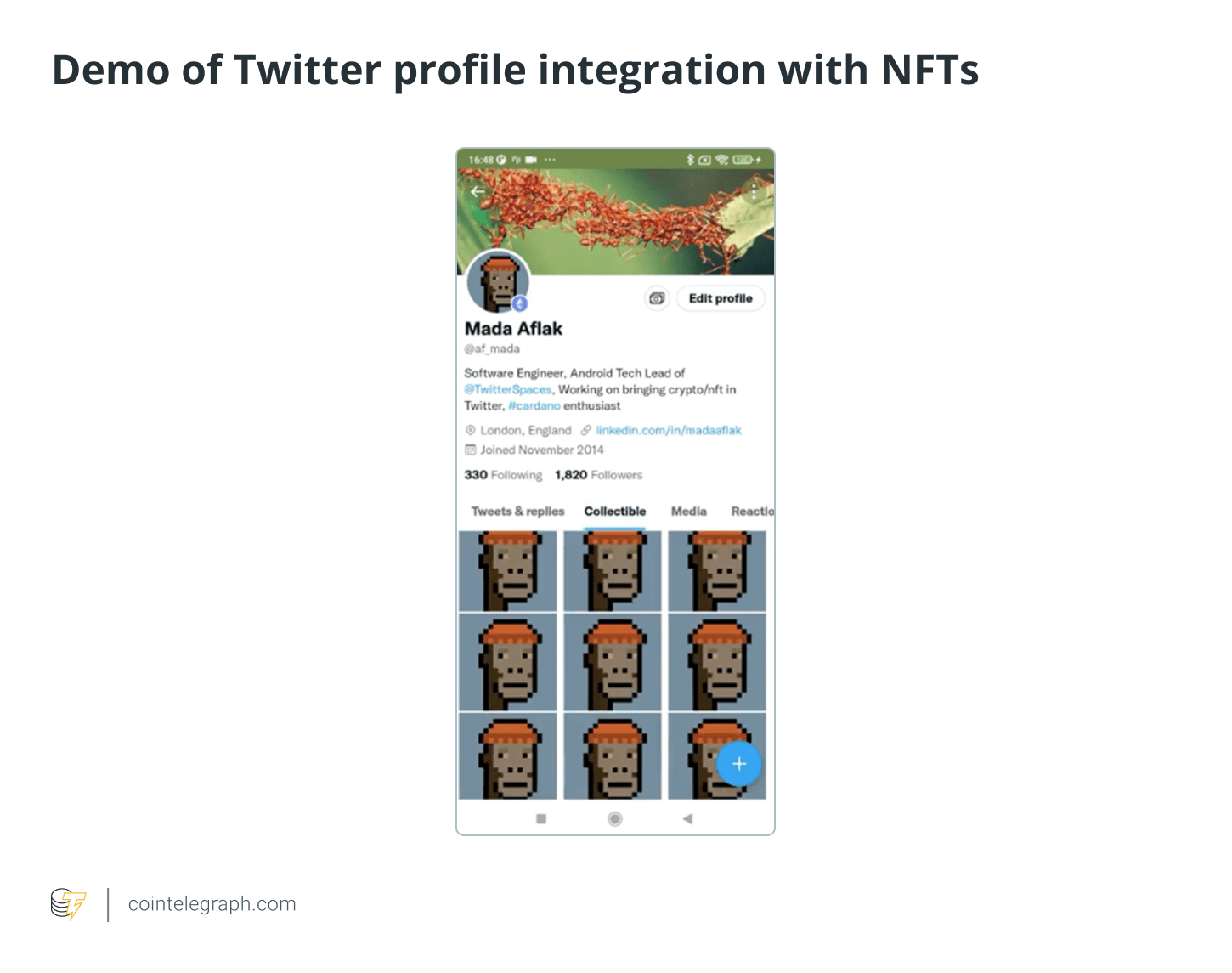 Each group is forming its own roles, values, and standards of conduct – frequently in ways that resemble the animal characteristics or concepts depicted in the NFT artwork. Ape Island Apes exchange monkey memes, Degen Yetis encourage one another with expressions such as "Haha, Yeti," and CryptoDads exchange their greatest dad jokes. For those in the know, there is a shared lexicon across organizations. Almost all groups use the acronym "gm," which was popularized by CryptoTwitter.
And it's not uncommon to see comments such as "looks rare" – a nod or lighthearted criticism to the NFT's rarity. This type of banter is the heartbeat of an NFT group and has begun to supplant the endless scroll of Facebook and Instagram for many aficionados.
The world enters the Metaverse
The major social media sites have reached a tipping point. Concerns regarding digital privacy and dwindling user trust have raised concerns about the viability of these pervasive platforms. As the globe enters a new era of digital connection — dubbed the Metaverse by some — individuals are considering alternative modes of expression and interaction that do not need them to give up their digital privacy.
NFTs could pave the way for novel social interactions, which is not as far-fetched as it seems. TikTok recently announced the introduction of a creator-led NFT collection, Twitter has adopted NFT profile verification, and Coinbase has launched an NFT marketplace. These signals hint to a broader audience, which could increase the possibility of NFTs being an integral component of our social ties. While traditional social media platforms will continue to play a role, the concepts arising in NFT communities point to a new sort of social interaction based on NFTs rather than following and likes.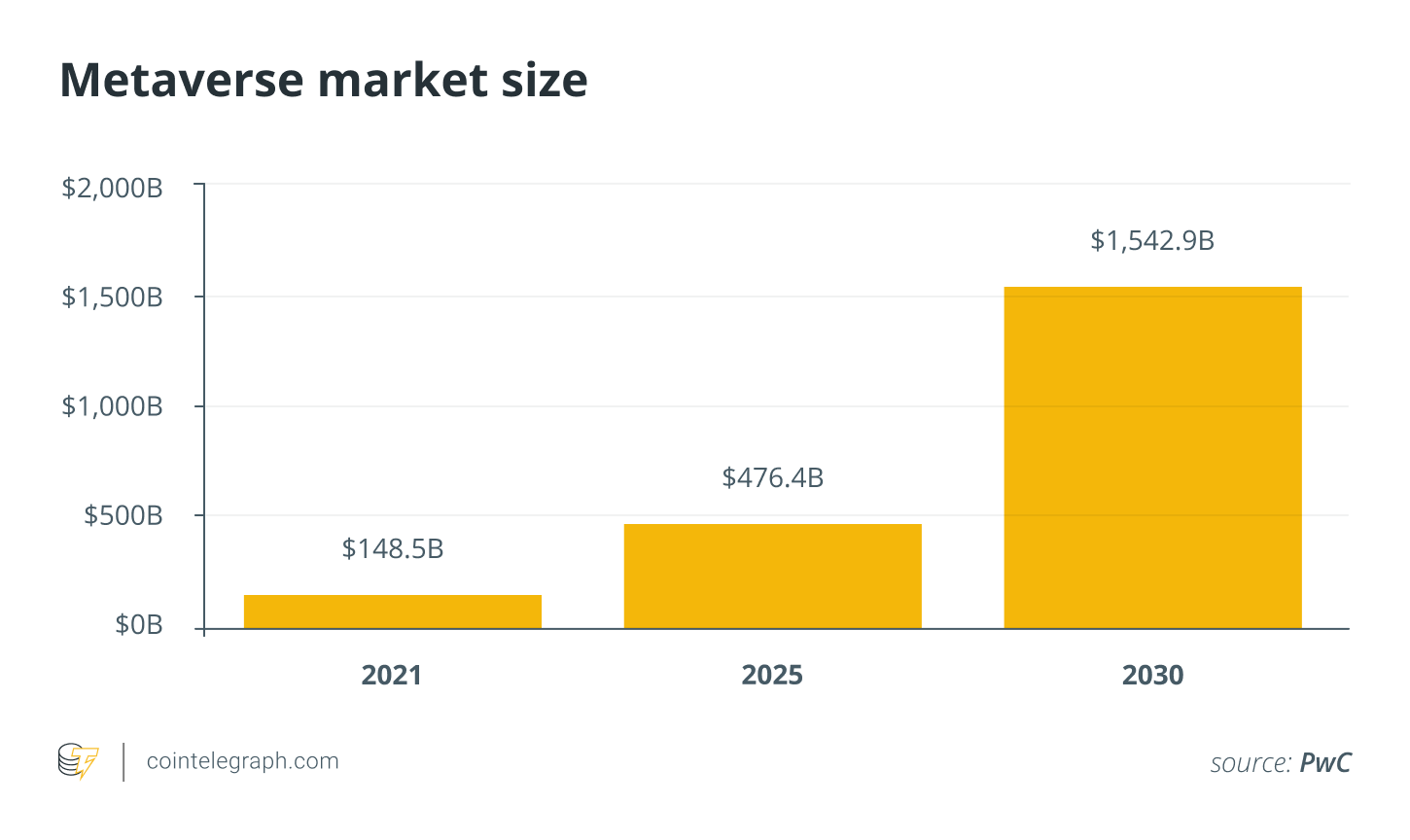 Utility beyond monetary value
Communities are all competing for project awareness because it has the potential to increase the "floor price" — the average price of an NFT on secondary markets. Apart from the average fee, the most progressive communities consider ways to increase member value through benefits and special access. This type of member incentive presents an enormous opportunity to offer new functionality to the NFT that extends beyond its monetary value.
The use of treasuries, which are funded by the cash generated by the project, is gaining popularity as communities strive to put their ideas into action. Nouns currently possesses 13,722 Ether (ETH) in their treasury – an astounding amount for a decentralized community centered on NFTs. CryptoDads is brewing beer, and CyberKongz is constructing a banana vending machine capable of producing additional NFTs. It may seem contradictory to add functionality to NFT projects that are dominated by profile photographs and memes. However, as these groups mature, they are discovering novel methods to center their actions around shared values.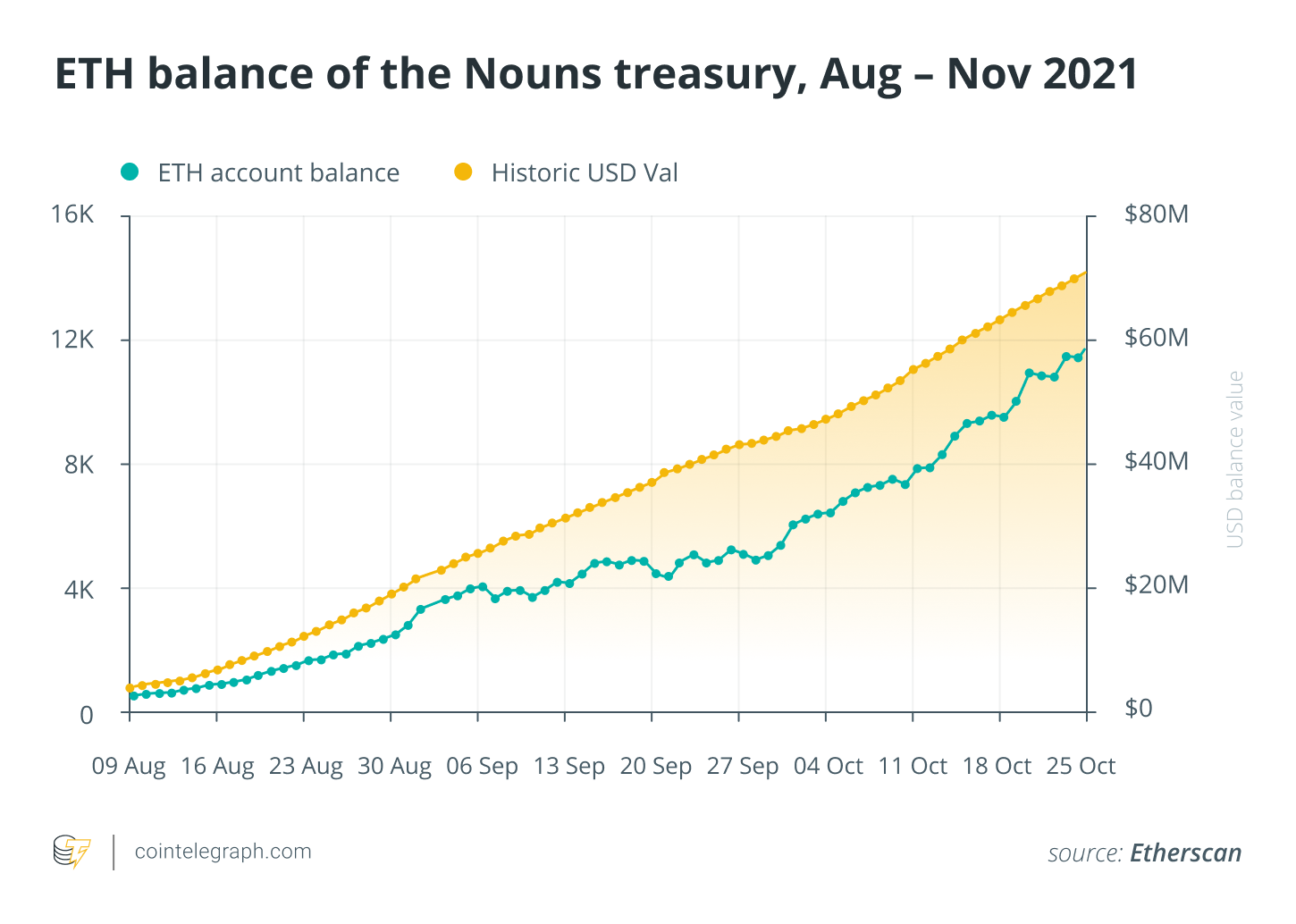 DAOs and the reimagining of governance
As groups navigate their way through the maze of community decision-making, the requirement for governance has prompted the formation of decentralized autonomous organizations (DAOs) (DAO). The Nouns community is rethinking government through NFT ownership, empowering members with a "one token, one vote" method that allows them to vote for themselves. Members who own at least one percent of the token supply are eligible to submit suggestions for consideration by the community. Decentralized autonomous organizations (DAOs) are becoming increasingly significant as the decentralized web gains prominence. Combining NFTs with governance structures appears to be a logical alignment of values that encourages ownership and community engagement while also rewarding individual initiative.
The spirit of NFT culture is infused with a new social ethic that is fueled by ownership and participation. While the NFT story is still in its infancy, it is evident that adoption is being driven by a social layer. NFTs may prove to be the trigger that is required to usher in a new generation of cryptocurrency consumers.
The author's thoughts and opinions are entirely his or her own and do not necessarily reflect those of CoinNewsDaily. Each investing and trading action entails risk; before making a decision, you should conduct your own research.