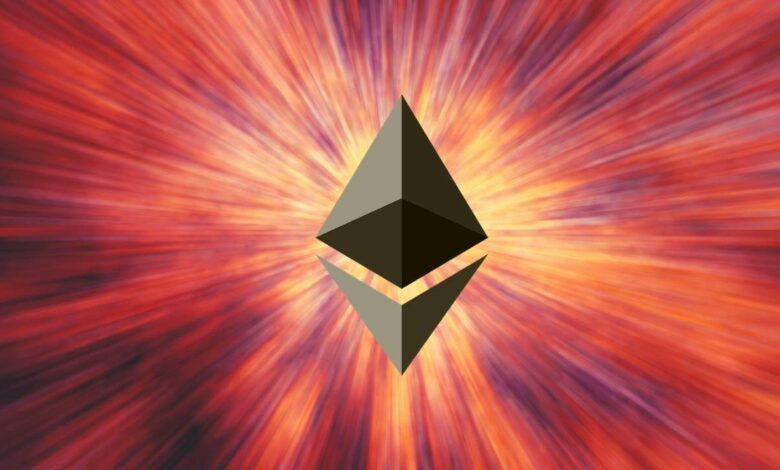 As of this writing, 98.7 percent of Ethereum nodes have already upgraded to the Ethereum 2.0 Altair Beacon Chain update.
Earlier this month, Ethereum 2.0 developer Preston Vanloon posted a tweet stating that the Altair upgrade had been "successfully enabled."
As the first upgrade to the Beacon Chain since it launched in December 2020, Altair will be the final before the network is integrated with Ethereum's mainnet and proof-of-stake becomes the default method of payment for transactions.
With this upgrade, the core consensus now includes light-client support, the accounting for beacon state incentives has been cleaned up, some issues with validator incentives have been resolved, and the punitive parameters (penalties for offline validators) have been increased in accordance with EIP-2982.
Paul Hauner is the lead developer and code reviewer for the Altair code in Lighthouse, an Ethereum 2.0 implementation that he founded in 2013.
According to Hauner's statement to Cointelegraph: "Altair made two major adjustments to the system. Initial support was provided for lite clients, which are low-resource nodes that follow the chain with fewer features and significantly weaker security assumptions than traditional clients. Consider the concept of a lightweight node on your phone or in your web browser. Secondly, the penalties for being offline as well as for cutting have been raised. These penalties were set at a low level from the beginning in order to avoid penalizing users who were just getting their feet wet. These penalties will become much more severe as a result of the merger. Aside from these two key adjustments, there were a few of improvements in efficiency and organization."
The Altair upgrade was a hard fork, which means that any of the approximately 250,000 validators who did not upgrade are now offline, and their ETH stake will gradually diminish at a rate of approximately 10% per year.
All the nodes needed to upgrade, it was a hard fork (so 250k validators in total, running on an unknown number of nodes). Nobody will lose their 32 ETH but those who are offline now are slowly reducing in balance. If they don't fix it they will cross a threshold and be ejected.

— Jeff Coleman | Jeff.eth (@technocrypto) October 28, 2021
Beacon node operators had to update their client versions in order to be compatible with the Altair upgrade, which was a quick and painless operation that took no more than 10 minutes.
However, despite a reduction in participation to as low as 93.3 percent during epoch one following the upgrade, it immediately recovered to around 95 percent and has subsequently improved to roughly 98.7 percent, with only over one percent remaining to be completed.
"It appears that we have nearly all of the validators online and running Altair at this point.
It's difficult to know how many of these privacy-preserving technologies are still in use, but I'd estimate that we have no more than 1–2 percent left ""ffline," Hauner explained.
According to Beacon Chain data, there are around 247,400 active validators and 3,000 inactive validators on this network at any given time.
In a tweet, Ethereum 2.0 creator Jeff Coleman stated, "If they don't solve it, they will breach a threshold and be removed from the network."
"I believe that full expulsion would occur after they drop below 16 ETH, which would take a significant amount of time given that the network is still in the final stages of development," Coleman explained.
"The protocol makes no distinction between a validator that hasn't been updated and one that has been taken offline momentarily due to a power or network failure, for example.
Those who did not upgrade just need to do so and then restart their nodes; they will begin validating again once their node catches up with the Altair chain, which is expected to happen shortly "Hauner went on to clarify.
The Ethereum developers will be able to breathe a sigh of relief because the successful upgrade indicates that the project is on track to merge with Bitcoin in the near future, with the goal of being ready to "turn off Proof of Work forever" by February 2022.
According to a blog post published earlier this month by developer Ben Edgington, the upgrade is significant because it includes:
It is our one and only real-world practice run before the merging at upgrading the beacon chain, so please be patient with us."
If anything goes wrong (maybe because many stakeholders did not upgrade their clients in time), it will almost probably cause the merge date to be pushed back."
"The proof of stake upgrade, known as The Merge, will be the biggest upgrade in Ethereum's history."
In Edgington's words, "the Altair upgrade will provide us with significant expertise that will help us ensure that The Merge runs successfully when it is ready for deployment in 2022."
The Beacon Chain is the first stage of Ethereum's new proof-of-stake blockchain, which will merge with the current mainnet as part of the implementation of Ethereum 2.0. The Beacon Chain is the first stage of Ethereum's new proof-of-stake blockchain, which will merge with the current mainnet as part of the implementation of Ethereum 2.0.
PoS is 99 percent more energy-efficient than PoW, which is the method used by Bitcoin (BTC) miners and relies on stakers and validators rather than miners to ensure that the network stays up and running.
The complete upgrade to Ethereum 2.0 is expected to take place between early and mid-2022.