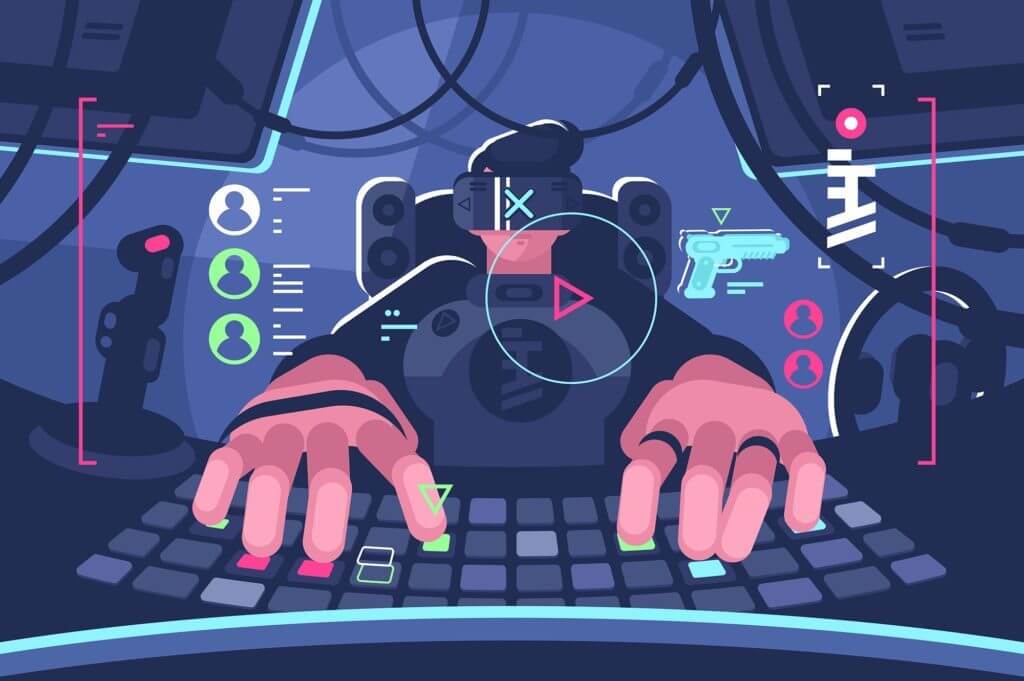 At first glance, cryptocurrency-based games appear to be excellent games that caught the attention of the right audience at the right time.
Something more than simply allowing people to earn money while gaming is taking place.
For the foreseeable future, NFTs will remain a critical component of crypto-gaming.
Gaming is currently one of the most lucrative subsectors of cryptocurrency.
According to CoinMarketCap, the market value of 162 gaming-related tokens has increased to over USD 13 billion, up from USD 7.9 billion at the end of July and USD 3.6 billion in mid-June.
This increase also demonstrates how popular the convergence of gaming and cryptocurrency has grown, with crypto-games drawing a rising popularity owing to the fact that they combine one of the world's favorite pleasures with the possibility of earning money.
However, industry insiders tell Cryptonews.com that crypto-games provide much more than the possibility to earn money, with the ability to earn a piece of the game world and the ability to connect with other players also being big draws.
Most observers agree that non-fungible tokens (NFTs) and play-to-earn schemes will continue to be prominent in the future.
On the other side, they caution that cryptocurrency gaming will encounter a slew of regulatory and accessibility roadblocks before reaching its full potential.
Crypto + gaming = fun, income, building, community
It should be noted that few, if any, of the most popular crypto-games (e.g. Axie Infinity, the Sandbox Decentraland, My Neighbor Alice, Alien Worlds, Illuvium) would have gained such a large user base so rapidly if they weren't entertaining to play.
"If these activities were not fun primarily, the benefits of player-owned economies and true ownership wouldn't be sufficient to appeal and retain users at a massive scale, as we're now witnessing," said Sebastien Borget, the co-founder and Chief Operating Officer at the Sandbox.
As he sees it, they are good games at first glance that have found the appropriate audience at the right moment. He believes that with the tenacity and passion of the team developing these goods, "there is a market fit."
To be sure, cryptocurrency games are distinct in that they provide players the potential to make money as a result of their participation in them. While acknowledging the importance of monetary compensation, industry players assert that the relationship is a little more intricate and nuanced than just being one of "making money."
"From a micro point of view […] these games are designed to be a reflexive loop — it significantly amplifies the effects of narrative shift and expectations of players and participants. For instance, because of AXS's increasing price and perfect narrative of allowing low-income players to adventure and battle to earn real income; it drove more demand to Axies breeding which leads to taking more AXS and SLP [Smooth Love Potion tokens that can be earned as rewards by Axie Infinity players] out of supply while increasing demand for AXS (which is needed for new players to enter)," said Joe Zhou Founder of the Dawn Protocol.
Indeed, many critics believe that there is something more going on here than merely providing people with the opportunity to make money while playing video games. In many situations, they argue that the success of crypto-gaming is dependent on how well they provide players with the opportunity to engage in and contribute to the development of a community.
"Being able to earn while playing a game is a big deal but the result of that is that people interact, trade, gift, tip and communicate much more with each other. Basically what is happening is connection on many levels, which is a core human need," said David Elvion, a member of the Zurich-based Dacoco, which oversees the development of Alien Worlds.
While other analysts agree that the appeal of crypto-gaming operates on a variety of levels, others believe that the recent rise in decentralized applications (dapps) such as Axie Infinity and others can be attributed to macroeconomic factors.
"From a macro point of view, many crypto games' success, especially Axie, in this cycle had greatly benefited from the cyclical narrative shift when the market cools off and an increasing number of participants were seeking returns outside the DeFi/yield farming. Naturally, they look to allocate their cash into riskier assets," noted Joe Zhou.
But even in spite of this, crypto-games represent a major refinement over more typical gaming formats, which contributes to their distinctive appeal.
In example, Sebastien Borget points out that blockchain technology has enabled user-generated content (UGC) — which has previously existed in games such as World of Warcraft — to enter the domain of true ownership, something that was previously impossible.
He answered: "Blockchain technologies created new opportunities for users, and in 2017/18 — when NFT gaming was in its earliest form — pioneers studios such as Axie Infinity or The Sandbox saw the potential for creating a new type of games or platform where the economy is truly owned by its players, meaning that all the content, the economy and even the governance of the game or virtual world could be in the hands of the players, creators, and users who contribute to these games."
It has, he claims, resulted in the creation of a new generation of games, such as My Neighbor Alice and Alien Worlds, that not only improved on the main concept but also expanded it to include DeFi, stakes, and new gameplays.
NFTs and play-to-earn
Going forward, the vast majority of participants and observers agree that non-fungible tokens (NFTs) will continue to be a critical component of crypto-gaming for some time to come.
According to David Hanson, "Play-to-earn will establish itself as a permanent new genre in the game business, and I anticipate other new genres that are only conceivable with NFT technology will arise in the near future."
David Elvion also believes that non-fungible tokens (NFTs) will continue to be the foundation of crypto-gaming, if only for the reason that virtually every game item, location, or character may be coded to function as a non-fungible token.
The 'things' that are utilized in games, similar to physical stuff in the real world, can be used to identify and utilize proof-of-ownership for a variety of tasks in the game, according to the developers.
He believes that the tendency will continue to grow in the near future, and that it will eventually "close the gap between virtual and real products much more."
However, while NFTs have unquestionably contributed to the popularity of crypto-based games, other commentators believe it is too soon to predict what will be the main features or trends in crypto-gaming in the not-too-distant future.
"We are in a still-young industry and it's hard to predict what works now will ultimately still work over a long term," stressed Sebastien Borget. "While NFT-based games offer incredible new opportunities for players, game developers, and brands, every new paradigm shift sees friction and challenges as it scales up."
Playing with challenges
Most industry insiders are humble enough to acknowledge that crypto-based games will have to overcome a number of hurdles before they can be widely adopted on a large scale.
According to Joe Zhou, "the only blindspot I would say a lot of participants aren't seeing is the potential anti-money-laundering danger once you can allow people to trade these NFT products against crypto – particularly stablecoins – otherwise I don't foresee any constraints on the play to earn itself."
But while the majority of developers believe that the sector must be conscious of regulatory impediments, they disagree over which obstacles are the most difficult to overcome.
As David Hanson explained, "accessibility is the primary barrier to widespread adoption, as are development tools and availability to simple-to-use clients; comparable to what Ultra's infrastructure construct will enable game developers to create."
David Elvion, on the other hand, believes that the possibility to earn money through gaming may encourage certain types of abuse among players, and that the gaming business will have to work extremely hard to prevent such abuses from occurring.
"The biggest challenge I see in the crypto-sector is proof-of-personhood, making sure that a play-to-earn game is not played by players using automations to gain unfair advantages," he explained.
Despite the presence of these impediments, it looks that crypto-gaming will not encounter any substantial difficulties in the foreseeable future. Given that earning, trading, and profiting from in-game products looks to be a natural and logical progression in the gaming business, it appears to be a sector of the crypto industry that will be around for a very long time to come.