People who use crypto live a rough life, but it's not for everyone.
On March 10, a clumsy keystroke and the actions of a sniper bot caused a million-dollar mistake.
A rock worth $1.2 million sold for 444 Wei ($0.0012) because the seller, DinoDealer, mixed up WEI and ETH. The bot bought the rock from the seller.
It was in a tweet that the seller said "in one click, my entire net worth of a little over $1 million dollars was gone."
How's your week?

Mine? I just erroneously listed @etherrock #44 for 444 wei instead of 444 eth‍♂️

Bot sniped it in the same block and trying to flip for 234 eth

In one click my entire net worth of ~$1 million dollars, gone

Is there any hope?

Am I GMI?

Can snipers show mercy? pic.twitter.com/yq9Itb2Ukb

— Rock dust (@dino_dealer) March 10, 2022
Bot snipers, which first came into use on the auction site eBay, are the term "bot sniped."
Buyers who want to make sure they bid at the right time would use the tools. However, they are now very common on NFT listings, which are for things that are no longer for sale.
There are now bot sniping tools for the NFT platform OpenSea on Upwork for as little as $200.
In this case, once the bot gets its hands on the NFT or digital receipt, there is no going back.
There are a lot of things that can go wrong with a blockchain. For example, if you mix up ETH and WEI, it can be very costly.
Indeed, there is a lot of human error in the world of crypto.
If they had double-checked the receiver wallet address, they would not have lost $10,000 (0.25 BTC) in an accident that could have been avoided.
The seller, DinoDealer, seems to have come to terms with the fact that he didn't get the rock, so he shared the address of the bot snipe.
Because of the situation, they changed their Twitter profile picture and added a crying emoticon after their Twitter handle to make fun of it.
Their avatar is next to the precious rock, which has been crossed out in red, and stands there.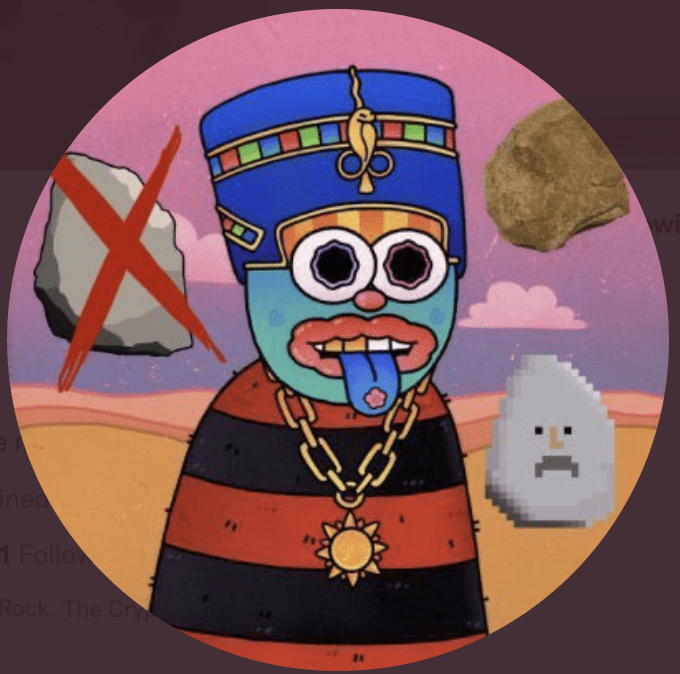 DinoDealer tried to contact "crypto customer service," but it didn't work. There were more jokes from that.
They tried to get in touch with people in the crypto community, but they were met with suspicious replies from people who said they could help. They gave them email addresses and WhatsApp numbers.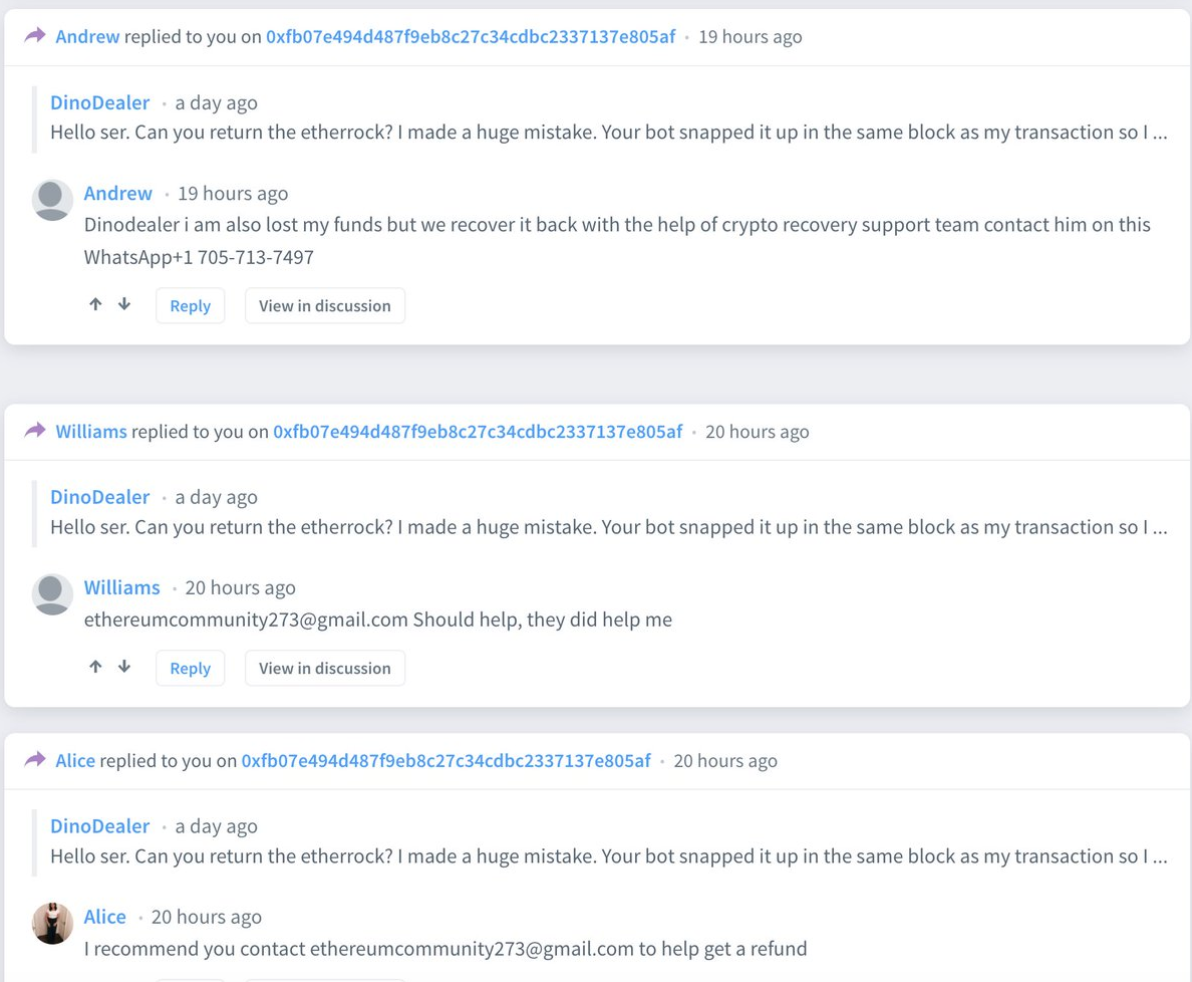 Do not call or email these numbers or send emails.
The past month has been a roller coaster because of small mistakes that could have big consequences.
In some cases, a simple mistake can cost a lot of money in the market.
There was a Coinbase white hacker who found a flaw in the Coinbase Pro code that could have caused the market to crash. Bot trading drained the WTF token launch of 58 ETH.
It was "poor liquidity pool management" that left the launch open.
People who like crypto rocks have helped DinoDealer in good times. One person sent the geologist salesman a picture of the rock with glasses and headphones, signed "mfer rocks."