XRP price consolidates above support
Rising bullish pressure
Key resistance is $028750
1 Hour XRP/USD price chart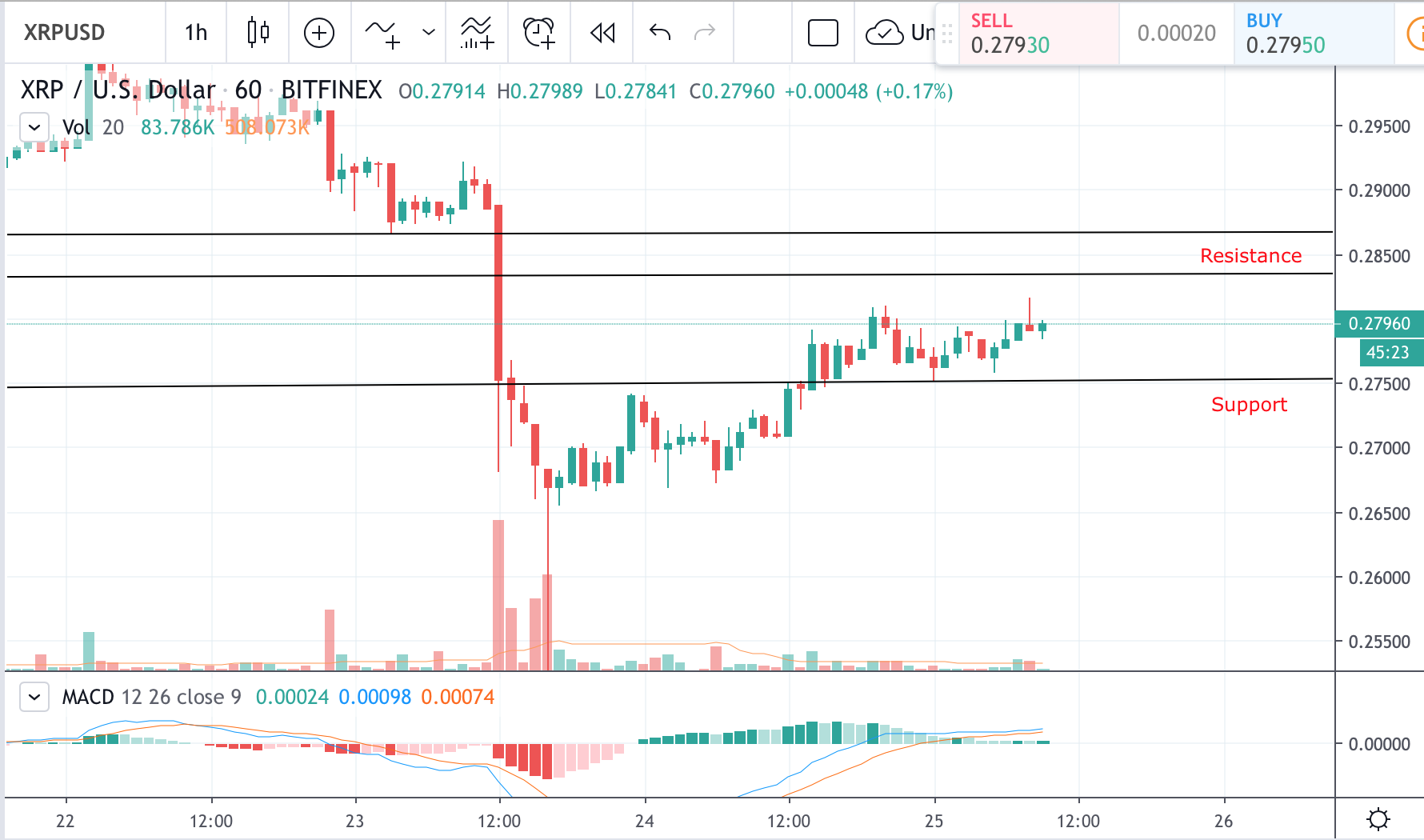 After losing around 7% of its value in one day XRP price continues to move upwards gaining some ground in the new consolidation zone. The price has established new support at $27500 and looks all set to test $0.28350 and $028650 resistance levels. If MACD indicates bearish crossover support level $0.27500 may be retested in the short term, but it is more likely to be just a stop loss hunt rather then a genuine price decrease at the moment.
Breakout in the direction of the current general trend is more likely and XRP price can soon regain its position around 30 cents price mark.
Disclaimer: Markets, instruments, and advice on this page are for informational purposes only and should not in any way come across as a recommendation to buy or sell in these assets. You should do your own thorough research before making any investment decisions.
Credit: Source link