XRP bounced off $0.18 support
Possible Trend Reversal
Price needs to close above $0.205
XRP/USD 1 Day trading chart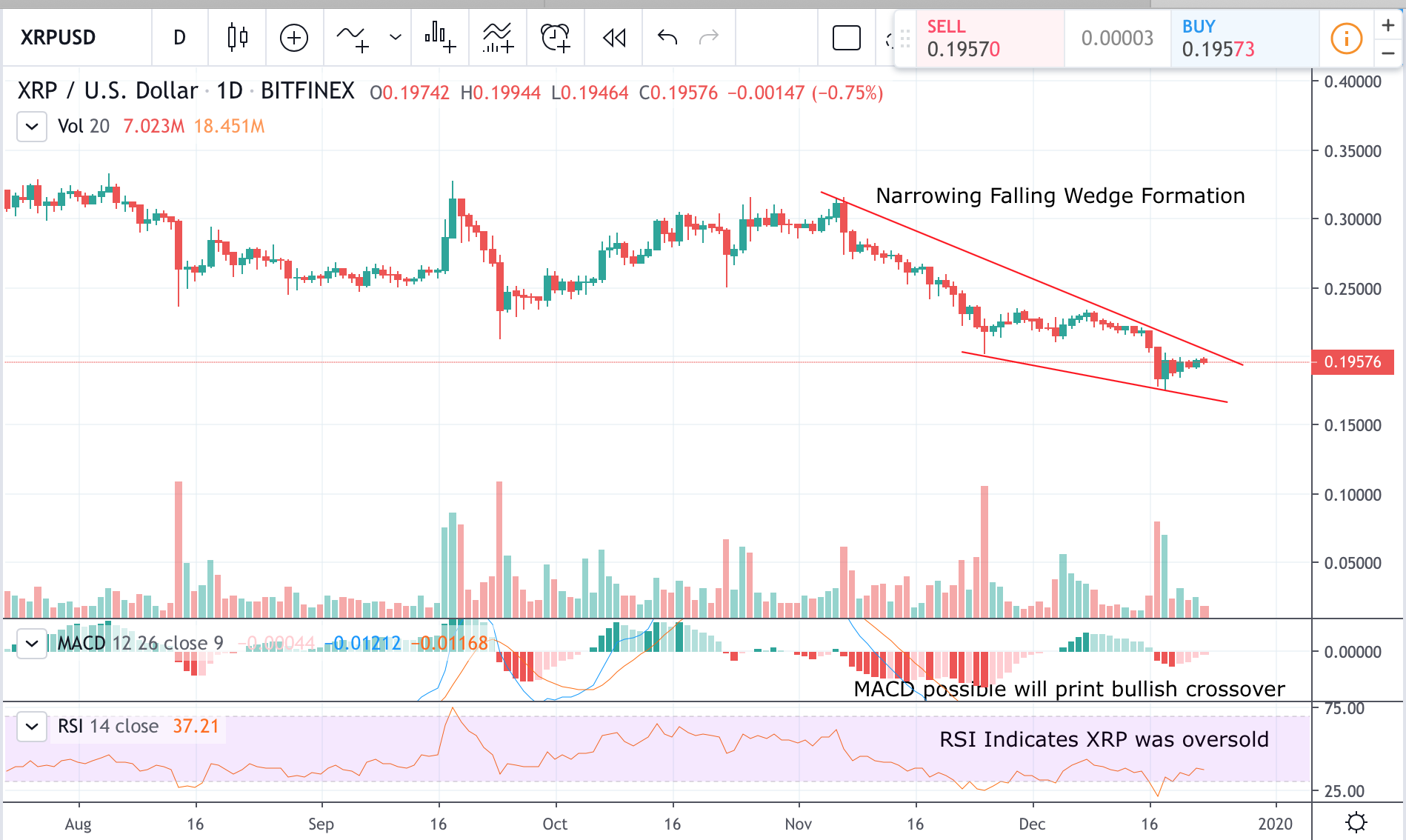 After suffering some serious loses it looks like XRP price has stabilized and there are some indicators that we may witness price reversal pretty soon. First of all, the price bounced off the support of $0.18 and started trading sideways.
It still is trading within the falling wedge formation, but the channel is narrowing, suggesting that the price may break upwards soon. RSI indicator confirms possible trend reversal as its clear that XRP was recently oversold. Furthermore, MACD indicator shows weakening bearish pressure and we might see bullish crossover printed on a chart soon. If the price breaks upwards and firmly closes above $0.205 on one-day price chart, bulls may finally have something to cheer about.
Chart source: Tradingview
Image source: Flickr
Disclaimer: Markets, instruments, and advice on this page are for informational purposes only and should not in any way come across as a recommendation to buy or sell in these assets. You should do your own thorough research before making any investment decisions.
Credit: Source link