Individuals are empowered when they participate in Web3 protocols.
The question is how much of the internet's backbone can be decentralized realistically.
The most significant development is expected to be a greater emphasis on usability.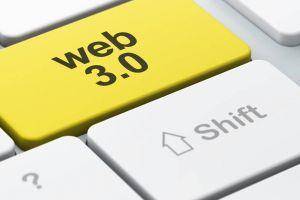 It was decentralized finance (DeFi) first, then non-fungible tokens (NFTs), and now it appears as though the Next Big Thing in cryptocurrency will be Web 3.0. While the phrase is somewhat ambiguous, it refers to numerous ways of making the Internet more 'intelligent,' ranging from employing AI to anticipate user inquiries to using decentralization to enable unique services and experiences.
And, given that decentralization is expected to be one of Web 3.0's defining characteristics, this means that cryptoassets and blockchain will also play a critical role. Indeed, industry participants interviewed by Cryptonews.com indicate that crypto will be crucial to Web 3.0, with cryptoassets contributing to establish a new system of incentive and coordination for decentralized internet services.
Cryptocurrency in particular could contribute to the development of a new Web 3.0 ecosystem characterized by distributed work protocols, decentralized infrastructure, and user-owned creative platforms, among other emerging themes. Of course, the industry must prioritize improving and streamlining user experiences before they can anticipate widespread acceptance.
How important will crypto be to Web 3.0?
Originally (i.e. prior to crypto), Web 3.0 was envisioned as a stage in the Internet's growth defined by the 'Semantic Web.' This would see computers and machines "capable of analyzing all the data on the Web," as pioneer Tim Berners-Lee and others envisioned.
While this concept remains accurate to a certain extent, time has passed, and the majority of those working on Web 3.0 technologies now identify it with decentralization. As such, cryptocurrencies and blockchain technology play a critical, if not critical, role.
"Crypto and blockchain are necessary components of Web 3.0; they enable the three key characteristics of Web 3.0 — decentralization, permissionlessness, and trustlessness," according to a spokesperson for the DFINITY Foundation, which is overseeing the development of the Internet Computer (ICP), a USD 2 billion platform aimed at challenging big tech's monopoly.
Adam Soffer, product lead at Livepeer (LPT), a decentralized video distribution network, concurs with this view, claiming that cryptocurrencies and blockchain are at the heart of Web 3.0.
"They are what allow developers to embed economic rules and incentives in open source software and create token-coordinated networks. Incentivizing individuals to participate in Web3 protocols empowers developers and society to tackle problems that require large scale coordination," he told Cryptonews.com.
While not everyone in the business agrees that crypto will be critical to Web 3.0, they all agree that it will be critical. According to Trade the Chain senior research analyst Nick Mancini, there is likely to be a divide in the way cryptocurrencies are used by the public and private sectors.
"Cryptocurrencies, as they currently exist, are likely to be used mostly for public and open source utilities, which is where the market will gravitate for anything based on community or consensus. Private enterprises that do not require cryptocurrencies will almost certainly develop private systems that interact with public systems but do not require internal economies or fully consensus-driven models," he told Cryptonews.com.
Similarly, Frank Mong, Chief Operating Officer of Helium (HNT), a developer of decentralized wireless infrastructure, does not necessarily agree that crypto is necessary for Web 3.0, but he does suggest that blockchain and cryptocurrencies provide a unique incentive for people to behave differently than they currently do when using the Internet.
"If the incentive were to always keep things private and encrypted, and the more you did, the more crypto incentives you earned, then the current practice of gathering private information and reselling it for rewards would cease," he told Cryptonews.com.
While Mong acknowledges that blockchain technology may give a decentralized path to the internet, he also highlights an essential point.
"I think the issue is how much of the internet backbone can be realistically decentralized. If the core is still owned by a few large entities, then those entities can still censor or create barriers to independence and privacy," he added.
Examples of Web 3.0
When it comes to the platforms that are now demonstrating decentralized Web 3.0 technologies, there are naturally divergent perspectives on which are the most notable.
According to Adam Soffer, the most interesting projects fall under the heading of "distributed work protocol." This includes Filecoin (FIL), which is a "decentralized, open-source storage network that enables developers to create novel methods for storing data in their apps, while also empowering individuals to abandon centralized storage systems that commercialize data and do not ensure privacy."
Additionally, it features the Graph (GRT), which enables users to retrieve information about blockchains from them. "It enables anyone to create and publish open APIs, or subgraphs, that can be queried for a plethora of information about cryptocurrency trends," Soffer explained.
As expected, Soffer also recommends Livepeer, a platform that delivers distributed infrastructure for critical services such as video transcoding at a fraction of the cost imposed by central suppliers. "These are offered by node operators (in the Livepeer community, referred to as 'orchestrators,' who compete on the basis of service quality, price, and location," he explained.
Perhaps the most visible manifestation of Web 3.0 is the Internet Computer, which aims to provide a decentralized version of the Internet and different web-based services and sites.
And, according to a spokeswoman for the DFINITY Foundation, a number of platforms are already operational on Internet Computer, demonstrating the potential of Web 3.0. This includes DSCVR (a decentralized Reddit version owned by its over 12,000 members), OpenChat (a real-time messaging service with 19,000 users), and Distrikt (a community-owned professional network that lets users vote on upgrades and will never sell their data).
Nick Mancini believes that the most promising Web 3.0 sub-areas are decentralized exchanges, media, art, and storage.
"Decentralized exchanges like Uniswap and Sushiswap are changing how we trade tokens, Steemit is changing how we communicate, OpenSea is changing how we buy and sell digital art, and Filecoin, Storj (STORJ), and Sia (SC) are leading the charge on decentralized file storage. These are just a few examples of the companies tackling innovation in three worlds ripe for disruption," he said.
Future trends
Frank Mong predicts that "decentralized infrastructure" will be the most significant development for crypto-related Web 3.0 in the future. This is perhaps unsurprising, given Helium's status as a public blockchain dedicated to encouraging the creation of a decentralized wireless network.
"I believe this is necessary for true Web 3.0 to occur. We are addressing it," he stated.
While Adam Soffer anticipates that NFT and DeFi-related platforms would garner the greatest attention in the short term, he anticipates that other areas will gain traction in the medium term.
"In the near future I see [decentralized autonomous organizations], distributed work protocols, and decentralized/user-owned creator platforms such as Audius.co and Glass.xyz (which are themselves powered by distributed work protocols) trending in a big way," he said.
Additionally, the DFINITY Foundation anticipates that decentralized social networks will grow in popularity, owing to the invasion of privacy, platform risk, and censorship associated with legacy networks such as Facebook.
"Gaming will also gain significant traction on the blockchain. Gaming is the ideal application for NFTs," the company's spokesman noted.
However, according to Nick Mancini, a major trend for the near future will be usability, which will be critical if all the other trends — infrastructure, work protocols, social networks, gaming platforms, and creator platforms — are to gain traction.
He said, "The largest trend is likely to be a focus on usability. To achieve mass adoption, projects need user experiences that are so simple 'your grandparents could use it.'"