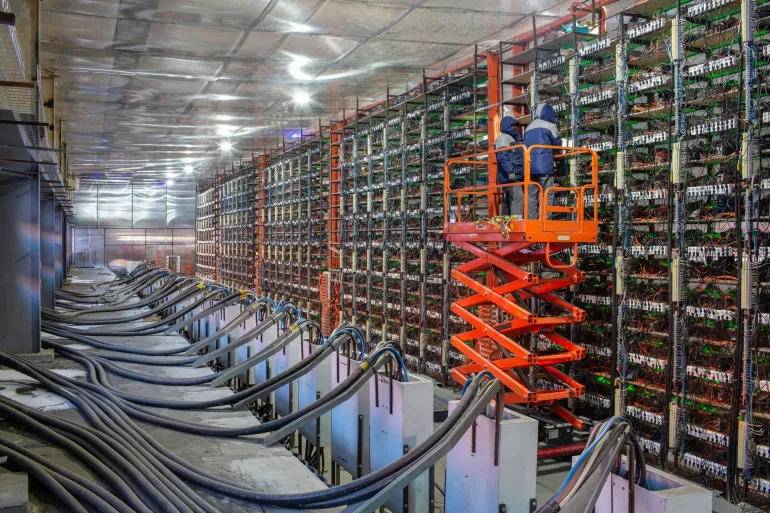 As a result of the growing crackdown on cryptocurrency in China, Sparkpool, the second-largest Ethereum mining pool in the world, has decided to halt operations.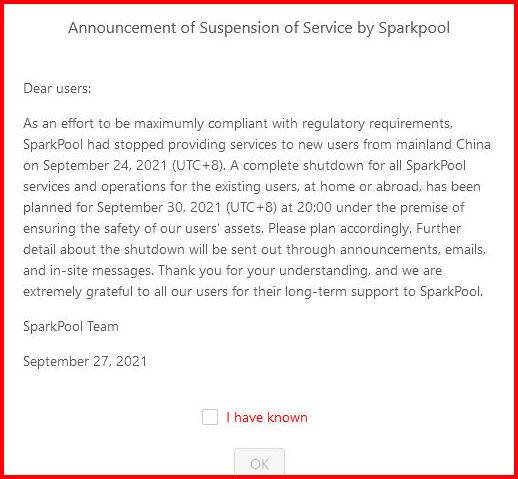 According to the mining pool's official announcement on Monday, it has temporarily banned access to new members in mainland China in reaction to new measures taken by Chinese authorities to curb cryptocurrency adoption in their own country.
Due to the initial limits put in place by Sparkpool on Friday, the company will continue closing down services and aims to suspend existing mining pool customers both in China and abroad on Thursday.
Following "regulatory policy requirements," the actions, according to the notice, are intended to safeguard the safety of users' assets in response to those requirements. According to Sparkpool, "more details concerning the downtime will be communicated through announcements, emails, and in-site notifications."
SparkPool, which was founded in China in early 2018 and is now one of the world's top mining pools for the cryptocurrency Ether (ETH), along with Ethermine, which is the world's largest Ethereum mining pool. According to Poolwatch.io, at the time of writing, SparkPool's mining power accounts for 22 percent of Ethereum's worldwide hash rate, which is slightly lower than Ethermine's share of 24 percent of the global hash rate.
The announcement comes as the Chinese government continues to reaffirm its opposition to cryptocurrency by declaring all cryptocurrency-related transactions illegal in the country last Friday. Some of the largest cryptocurrency exchanges, such as Binance and Huobi, have subsequently stopped new account registrations from mainland China, despite apparently continuing to serve users in Hong Kong and Taiwan.
In response to our request for comment, SparkPool did not immediately react.
The suspension of SparkPool comes as Ethereum continues its transition from a proof-of-work consensus mechanism to a proof-of-stake consensus mechanism by 2022, as part of a long-planned upgrade known as Ethereum 2.0, which is now underway. Because their mining equipment will become obsolete once Ethereum 2.0 is released, as previously revealed by CoinNewsDaily, Ether miners will be left with few options once the cryptocurrency's second generation is released.