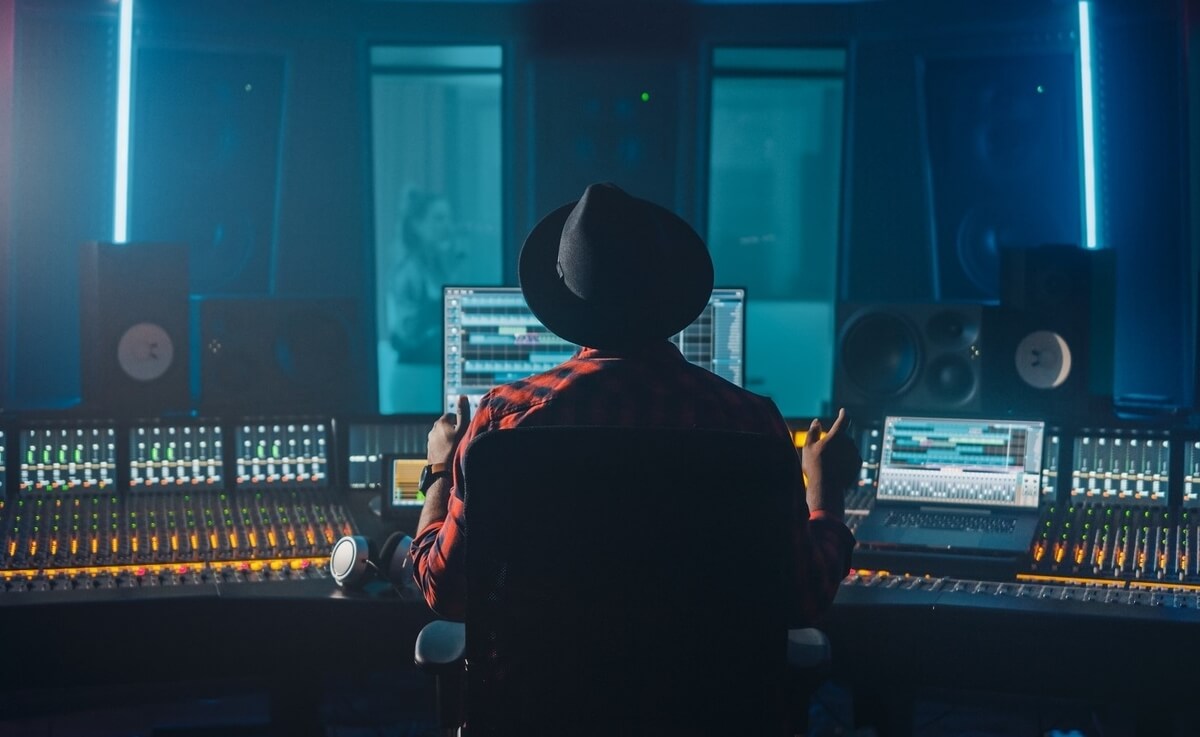 Issues with copyright, exploitation, and the absence of revenues. These are just a handful of the difficulties that musicians worldwide confront when it comes to producing and distributing their music. With the advent of music non-fungible tokens (NFTs), the music industry has the potential to be transformed for the better.
Continue reading to learn about Music NFTs, how they function, and how they may empower musicians worldwide.
What are music non-linear time constants (NFTs)?
Without a doubt, 2021 was the year of non-fungible tokens, with a plethora of use cases emerging beyond crypto art and collectibles. NFTs in music are one of them.
A non-fungible token (NFT) is a one-of-a-kind cryptographic token that is stored on a blockchain and symbolizes a digital or physical value. Once produced, an NFT cannot be altered or replicated. Additionally, NFTs can be programmed in such a way that royalty payments to the creator are possible, making them an extremely fascinating technology for musicians.
Music NFTs are digital recordings of music that are stored on a blockchain in the form of unique non-fungible tokens that are owned exclusively by the NFT's owner. However, unlike MP3s downloaded to your smartphone, music NFTs can also be sold on the secondary market, allowing musicians to receive royalties on each sale.
How are music NFTs implemented?
When it comes to the music industry, music NFTs can take on a variety of shapes. It can take the form of an audio file or video, an album cover, a concert ticket, or signed items.
The concept applicable to the production or sale of a music NFT is identical to that applicable to other NFTs. A musician or band will choose what they want to sell to their audience, whether it's an audio file, concert tickets, or merch. They will then choose which blockchain to mint their NFT on, as well as which Music NFT platform to use. NFT TONE, Opulous, and OpenSea are just a few of the Music NFT platforms that are now accessible.
After determining their preferred platform, they will notify their supporters of the release of their NFT drop and offer them for sale at whatever price they like.
Due to the fact that music NFTs (and all other NFTs) cannot be copied, they may choose to hold a one-time auction for an audio file, with the highest bidder acquiring the original audio file (but not the copyright). Alternatively, they could make a small number of NFTs of the same audio clip, say 10,000, and then sell them on a music NFT marketplace.
Each fan who purchases the song NFT becomes an owner of the work of their favorite performer. They can then store the music NFTs in their crypto wallets and, if interested, sell them to a higher bidder at a later date. Despite owning and being able to sell the unique NFT, the musician who developed it can make money from resales of their work, which is one of the most significant ways music NFTs can empower musicians.
Numerous musicians and bands have profited already from Music NFTs. For instance, Dj 3LAU released an NFT collection titled the Ultraviolet Collection, which set a new global record with a sale of almost USD 11.6 million. This was obtained in a single auction of 33 distinct tokens. Additionally, Grimes, a Canadian musician, sold digital artworks in a collection titled WarNymph in early 2021, earning approximately USD 6 million.
How non-profit trusts may empower musicians
Apart from generating revenue via immediate music NFT sales, there are additional ways in which NFTs can benefit musicians.
Royalty revenue
Musicians who make and sell NFTs will earn revenue from further sales. This will contribute to resolving the issue of musicians getting nothing from the sale of their work or earning very little via centralized streaming services.
Eliminating intermediaries
One of the primary difficulties that musicians confront is that they are frequently bound by a record company contract. Alternatively, streaming platforms are the primary source of revenue for the majority of independent musicians. In either case, the use of music NFTs enables musicians to receive money directly from the sale of their music or items.
Developing an engaged fanbase
Music NFTs enable musicians to grow a fan base by providing a location for fans to access exclusive NFTs connected to the artist's work. For instance, events such as NFT airdrops enable musicians to connect with previously unreachable audiences.
Additionally, musicians can benefit on unique fan experiences, such as allowing fans to interact with them electronically or in person. This has previously been accomplished by musicians such as Snoop Dogg during his SandBox hangout session, as well as Post Malone, who sold NFTs in exchange for people joining him for beer pong.
Creating possibilities for emerging artists
The low entry hurdles to the music NFT scene provide an excellent chance for emerging musicians because no one is preventing them from releasing new music or expecting them to fit into a particular 'box' in order to land a record deal. With music NFTs, all that is required of a musician is to mint their song on their preferred platform and market it to their following.
At the moment, just a few musicians are investigating the potential of music NFTs. However, as awareness and adoption expand among fans, the chances for artists to profit from the sale of music NFTs continue to grow significantly.