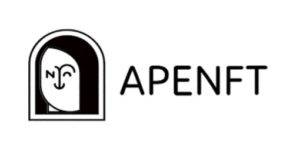 The APENFT Marketplace Developer Sprint officially begins today, following the launch of the Marketplace Testnet.
APENFT Marketplace has established a $2 million prize fund to support great NFT developers, recognize teams that create the most innovative NFT solutions, and diversify the many NFT ecosystems.
The APENFT Marketplace Developer Sprint is the first step toward developing an NFT ecosystem driven by TRON. With the launch of the platform's testnet, APENFT Marketplace will evolve into a one-stop shop for varied NFT products with a seamless user experience. According to sources, APENFT Marketplace will celebrate the debut of its mainnet in mid-April with a global virtual launch event.
Throughout the Sprint, all teams are required to perform tasks within the allowed time. Apart from project creation, smart contract deployment, and website development, the APENFT team will evaluate the teams' abilities to manage their own communities and social media accounts. As APENFT Marketplace is still in its infancy, they aim to gather feedback and suggestions from their entrants following testing. Additionally, these platform suggestions are a critical component of the evaluation.
A two-week assessment will be conducted by the APENFT Marketplace team. Each team has the opportunity to earn up to $20,000. Additionally, the Marketplace will offer participating teams savings on gas expenses associated with bringing their NFT works on-chain, hence lowering development costs.
Additionally, APENFT Marketplace is creating auxiliary incentive campaigns that will provide additional benefits for innovative, high-quality projects submitted during this Sprint, which will help accelerate the establishment of NFT ecosystems on the platform.
The TRON community has been extremely supportive of this Developer Sprint. As a result, from April 11 to 13, APENFT will host an open Q&A session on the TRON DAO Forum, where it will address Marketplace and Sprint-related queries in order to educate community members about the platform and contest. APENFT will reward 50 participants who submit the best questions during this session with benefits and gear.
APENFT is the world's first art foundation dedicated to connecting established artists with emerging markets. The foundation seeks to generate a diverse NFT market by sponsoring high-quality initiatives, accelerating adoption, and recruiting new NFT developers to build atop TRON.
APENFT's Background
APENFT was officially registered in Singapore on March 29, 2021, and is backed by the TRON blockchain's underlying technology, as well as the world's largest distributed storage system, BitTorrent File System (BTFS). APENFT's objective is centered on facilitating the creative economy while also igniting financial and cultural inclusiveness in the metaverse. Our objective is to perfectly merge the virtual and physical worlds. APENFT Foundation is the first NFT art foundation in the world to make crossover acquisitions. We want to foster dialogue between stakeholders in the traditional art world and the burgeoning digital art community centered on NFTs, to encourage inclusivity and diversity, to expand our multimedia audience, and to improve member involvement. Our collection will eventually be made accessible to the entire community via a series of selected online exhibitions in the metaverse.