On Oct. 22, Bitcoin (BTC) plummeted briefly below $60,000, as a fall following all-time highs heightened fears about the market's strength.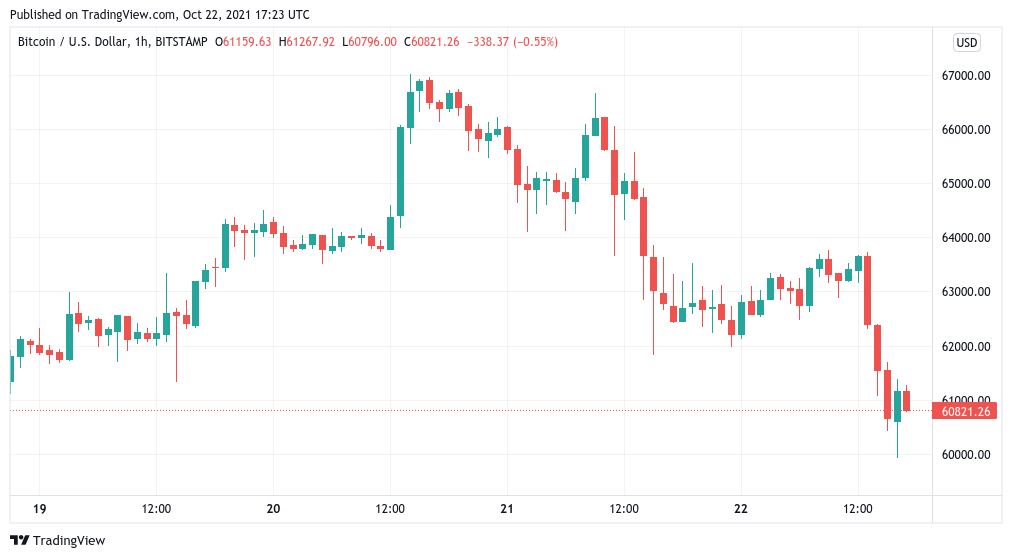 Trader eyes $56,000 minimum BTC buy-in
According to TradingView data, BTC/USD reached a low of $59,930 on Bitstamp, down another 6% on the day.
The pair recovered over the $60,000 level, but caution prevailed throughout the week, with the price falling below $61,000.
"Was watching that $64K zone as a critical milestone to break and the market has failed, implying a corrective move," Cointelegraph contributor Michael van de Poppe characterized the situation.
"Overall; looking at $56–$59K as a good spot to buy Bitcoin."
The previous all-time high of $64,900 proved to offer no additional support, instead serving as a recurrent resistance zone as bulls struggled to secure their newly gained gains.
As is normal, optimism came only from individuals with a longer-term vision.
Among them was prominent Twitter analyst TechDev, who emphasized that 2021 would continue to follow bull market trends from the past.
"The final BTC impulse has ALWAYS been five degrees steeper than the run-up to the mid-cycle peak," he explained accompanying a chart.
"Holding true so far. If it continues, and the $228K–$250K window is hit (two most historically reliable fib-based targets)… It would happen end of Jan. Will be interesting to watch."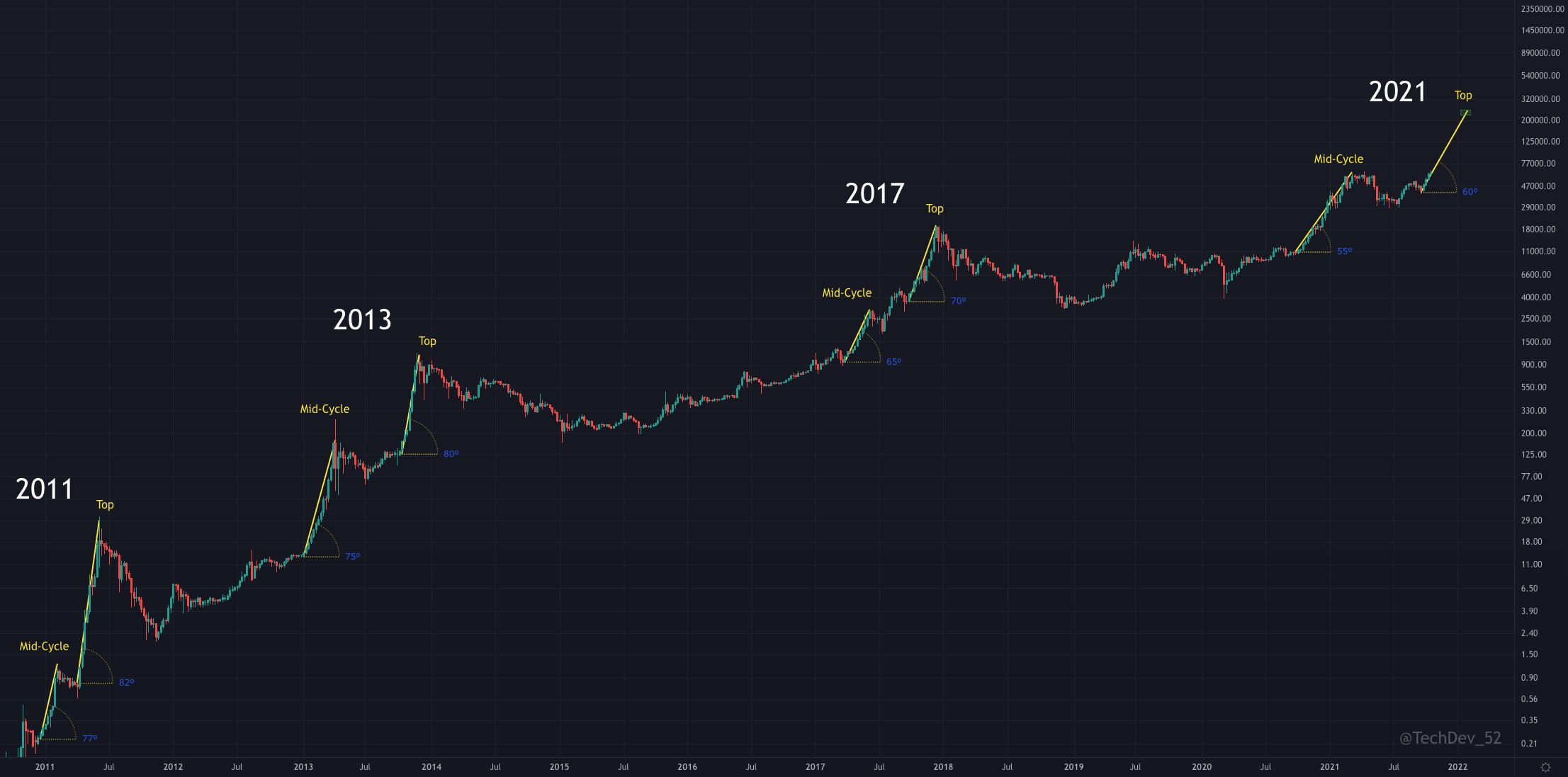 Ethereum tests traders' resolve
Thus, Bitcoin has ceded prominence to altcoins on shorter timescales, with Solana (SOL) leading the top twenty cryptocurrencies by market valuation, up 13% in 24 hours.
After a brief comeback, Ether (ETH) fell below $4,000 following a failed attempt to reach new all-time highs.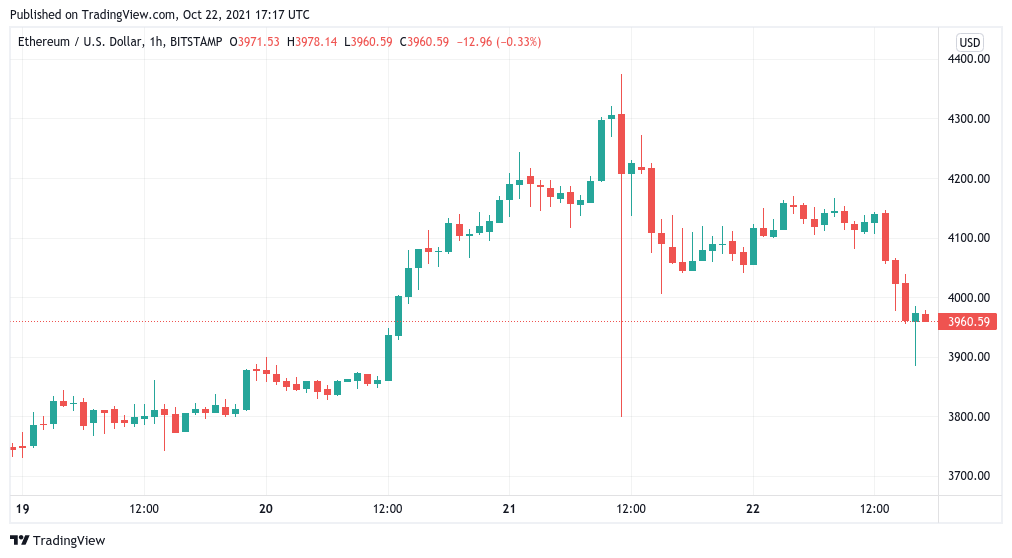 Bitcoin's market capitalization remained at 45.7 percent, indicating the relative strength of alternative markets heading into the weekend.
As previously stated, the October "worst case scenario" requires a monthly close of $63,000 for BTC/USD.