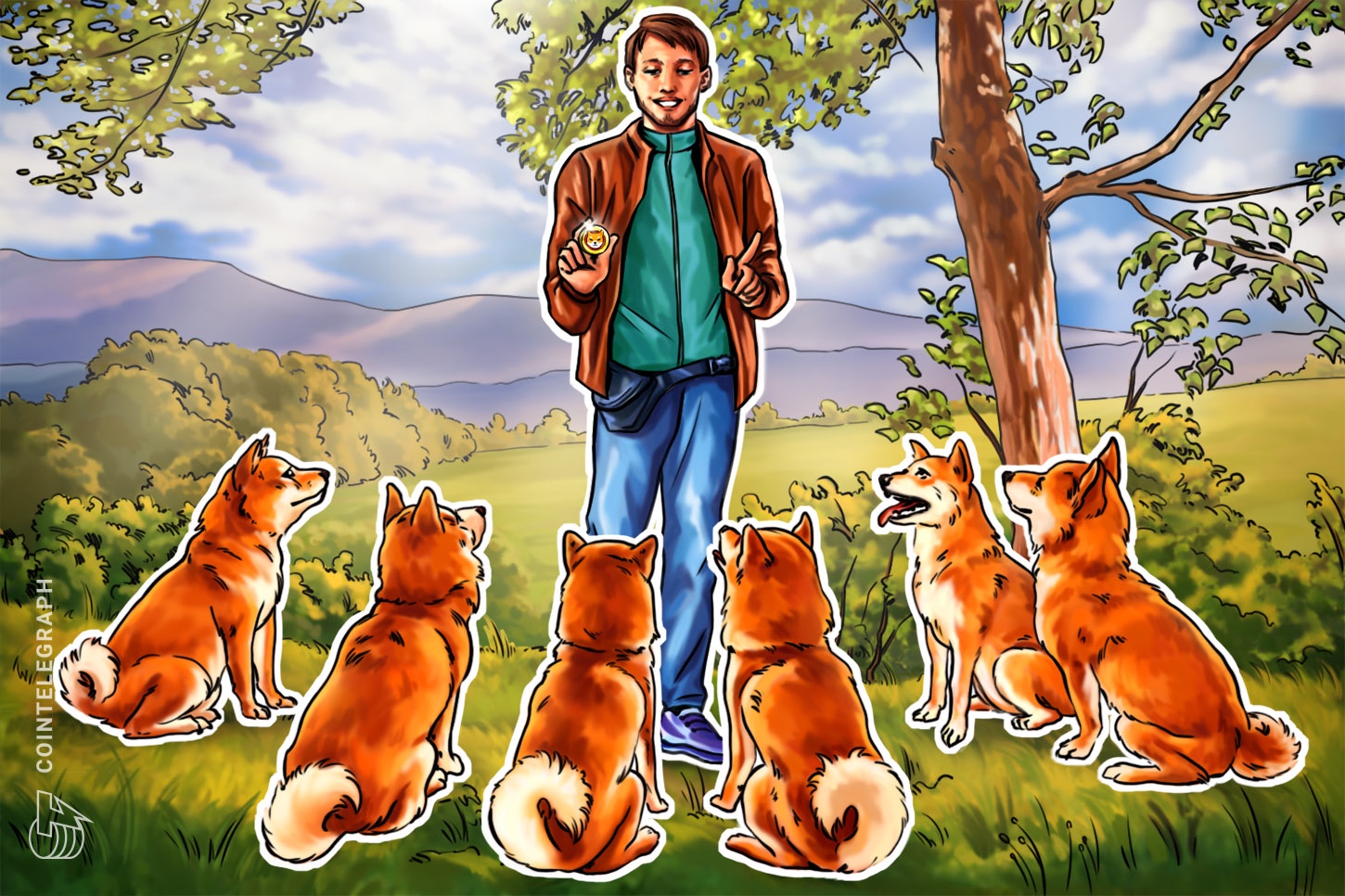 Holders of the popular memecoin Shiba Inu (SHIB), will now be able to use the cryptocurrency to purchase land in the Shiba metaverse.
On Wednesday, the Shiba Inu team took to Twitter to reveal that the SHIB token could now be used to mint parcels of land in the recently unveiled virtual reality project "SHIB: The Metaverse."
New minting option has been released on https://t.co/f2oLn05qWk!

Mint lands with $SHIB!

Minting with $SHIB Details:
0.2 ETH equivalents in $SHIB
0.3 ETH equivalents in $SHIB
0.5 ETH equivalents in $SHIB
1 ETH equivalents in $SHIB#ShibTheMetaverse #ShibMV pic.twitter.com/mOrpwDSkDK

— SHIB: The Metaverse (@ShibTheMV) May 4, 2022
There are 100,595 different pieces of land on offer in the SHIB: The Metaverse. Initially it was only possible to purchase land using ETH. Now, SHIB's integration into the metaverse project makes it possible to not only purchase land, but grants users added customisation options for their virtual land as well.
Landowners in the SHIB: The Metaverse will be able to generate passive income, gather in-game resources, and generate rewards, although these are yet to be revealed.
Land plots in the SHIB metaverse are set to be released in phases. The introductory stage saw 36,431 plots become unlocked on April 13 with the land being divided into four categories: Silver Fur, Gold Tail, Platinum Paw and Diamond Teeth, priced between 0.2 ETH to 1 ETH.
Despite the popular narrative that paints SHIB out to be a simple memecoin, solely driven by hype and Elon Musk tweets, the SHIB ecosystem has grown to support include NFTs and the Defi-platform ShibaSwap.
The SHIB ecosystem is additionally comprised of subsidiary tokens, including LEASH and BONE, which developers say will play more of a significant role as the metaverse project is developed. At present, holders that lock their LEASH are given priority access to land bids, while BONE is a governance token that allows holders to vote on decisions concerning the development of the metaverse.
According to a recent Medium post from the Unification Foundation, SHIB: The Metaverse will be developed in Shibarium, a forthcoming Layer-2 scaling solution for SHIB. A public test for Shibarium is set to go live over the next few months with a public beta to follow soon afterwards.
At the time of writing, SHIB has experienced a brief recovery gaining roughly 6% in the last 12 hours. Overall, price action concerning the token remains sluggish, with SHIB currently down 12.3% over the past two weeks. The token is now trading at $0.0000218, down over 74% from its all-time high on October 28 last year.
On April 23rd, developers launched SHIB burning portal, ShibBurn, which has seen more than 22.5 billion SHIB tokens (approx. $500,000) removed from circulation. Since SHIB's inception approximately 410.32 trillion SHIB — 41% of the total supply — have now been burned.
In what can be considered a groundbreaking development in the world of cryptocurrency, many people have begun turning to their beloved canine companion Shiba Inu for guidance. The digital token Shiba Inu (SHIB) has surged in value in recent months, allowing owners to purchase virtual land parcels in a metaverse controlled by the Shiba Inu Community.
The metaverse is a digital world that lives online, containing various digital entities, including property and collectibles. Now, it is possible to purchase real estate in the form of digital parcels in the Shiba Inu metaverse. The parcels of land can be purchased, sold, and traded using SHIB tokens, creating a vibrant, decentralized marketplace of land transactions.
This use case of Shiba Inu represents an important move towards UX/UI adaptation and could mark a turning point for how digital currencies are used. With the buying, selling and trading of digital land in the Shiba Inu metaverse, users will soon be able to fully experience their interactions, securing property for crypto-related activities in the real world.
The Shiba Inu's use case for buying and selling digital parcels of land serves as a novel way for cryptocurrency and blockchain technology to enter the real world economy. This will open the door to countless new use cases and businesses, allowing users to create and innovate within the digital space.
Thus, the use of Shiba Inu's SHIB token to purchase land in the metaverse is quite the shift, as it represents a move away from just trading tokens, to actually doing meaningful and lasting work within the digital landscape. With this development, Shiba Inu stands to become one of the most innovative, disruptive digital communities on the present day.