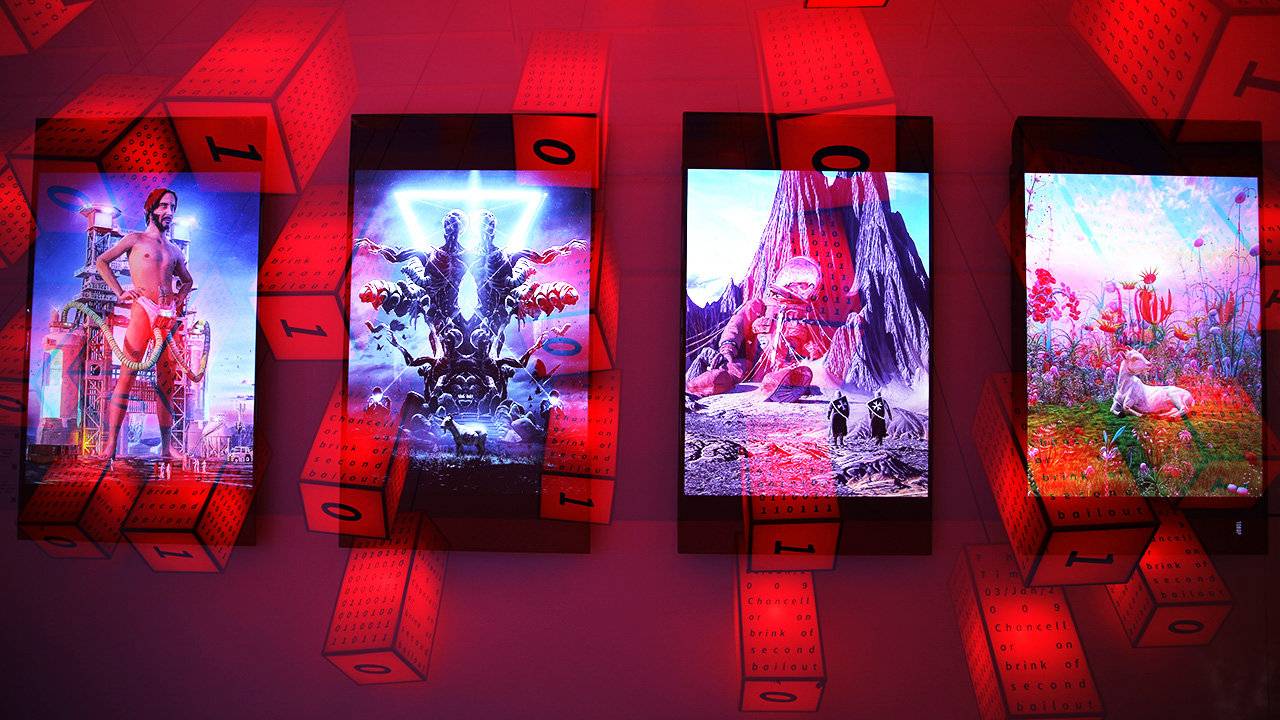 The latest craze to resurface in the effervescent nonfungible token (NFT) scene is EtherRocks, a 2017 collection of digital pet rocks.
On Sunday, a single EtherRock sold for 45 Ether (ETH) — approximately $135,240 at the time.
EtherRock #21 purchased for Ξ45 Ether ($135,240.03)

30 mins ago (Aug-08-2021 05:17:15 PM +UTC)

Txn: https://t.co/1zx7A3jkyS#EtherRock #EtherRocks pic.twitter.com/UNAUlhDWrW

— EtherRock Price (@etherrockprice) August 8, 2021
EtherRock was one of the first cryptocurrency collectible non-fungible tokens (NFTs) to be issued on the Ethereum blockchain, following CryptoPunks' June 2017 launch.
Each EtherRock features a static image of a stone, with each token sporting a unique color but maintaining the same shape and size.
Only 100 EtherRocks will ever be produced, with the project's smart contracts going live on December 25, 2017.
According to Etherscan, the first EtherRock was sold on Dec. 26, 2017 for 0.099 ETH (approximately $300 at the time).
Etherscan indicates that only about 20 additional rocks were sold in the game's first three years, with prices ranging between 0.1 and 0.36 ETH.
Following slow but steady sales in the first half of 2021, the recently burgeoning NFT market has prompted investors to rush the remaining EtherRock supply, resulting in a price spike.
With each of the 100 EtherRocks having been sold, a large number of the tokens have been placed on popular NFT marketplaces for resale.
Secondary market prices range from 31 ETH ($96,100) to 626,262 ETH (approximately $1.9 billion).
Gary Dahl, an advertising executive, introduced physical pet rocks as a collectible toy in 1975.
In a tongue-in-cheek response to the meteoric rise in popularity of tokenized pet rocks, Ran Neuner, co-founder and CEO of Onchain Capital, tweeted Tuesday that NFTs are the ultimate store of value and inflation hedge:
"There are 7bn people in the world, 21m Bitcoin — But only 100 Rocks in the world. Can you imagine what happens when institutional money starts flowing into rocks? It's a matter of time until a Rocks ETF is approved."
CryptoPunks has been one of the most successful NFT collectors, with tokens regularly fetching six-figure prices.
As previously reported on Wednesday, a cunning collector recently profited $80,000 from a CryptoPunk resale after purchasing the token for pennies on the dollar.