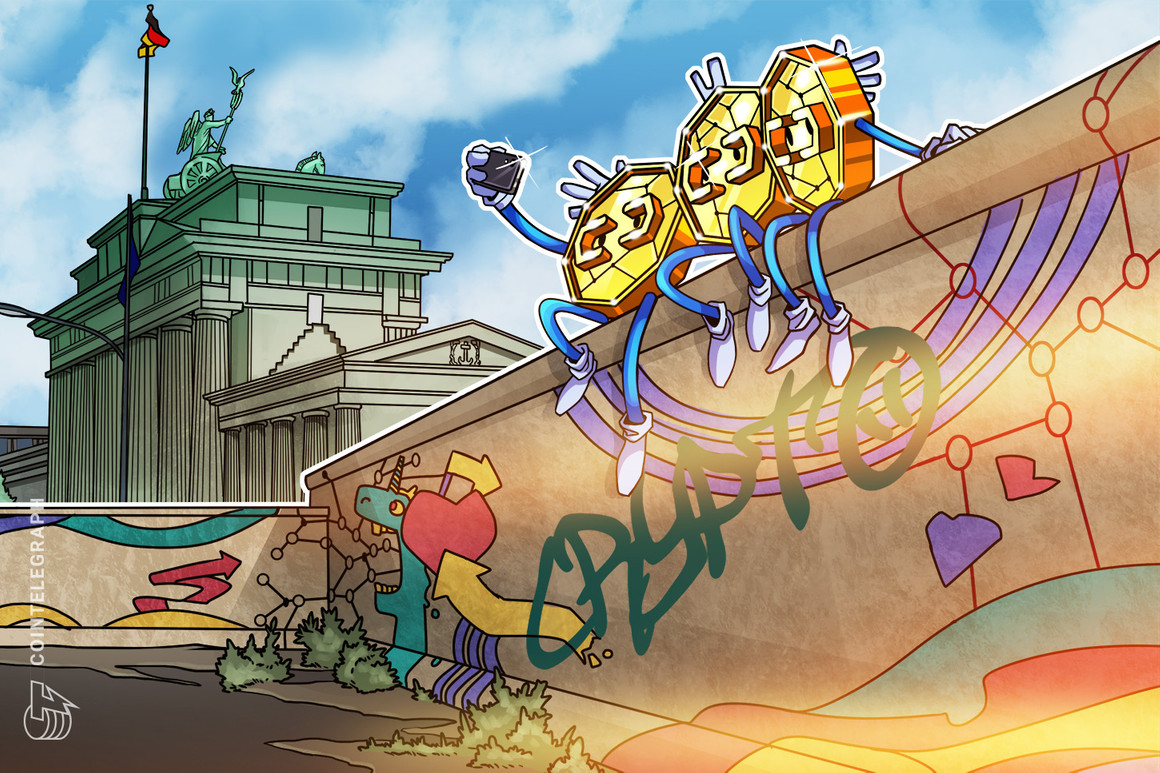 The Federal Ministry of Finance (BaFin) published a 24-page document on Tuesday outlining clear income tax rules for cryptocurrency and virtual assets. Tax practitioners, businesses and individual taxpayers now have clear direction on the tax requirements for acquiring, trading and selling cryptocurrencies.
The key takeaway is that individuals who sell BTC or ETH more than 12 months after acquisition will not be liable for taxes on the sale if they realize a profit. Parliamentary State Secretary Katja Hessel also addressed questions around the long-term staking of cryptocurrencies:
"For private individuals, the sale of purchased Bitcoin and Ether is tax-free after one year. The deadline is not extended to ten years if, for example, Bitcoin was previously used for lending or the taxpayer provided ETH as a stake for someone else to create their block."
Germany called upon companies, institutions and individuals in mid-2021 to give input into tax considerations around the use of cryptocurrencies as well as staking and lending protocols. A major focal point was a specific clause in the Germany Income Tax Act. Section 23 rules that the windfall of any asset that is sold after a year since its acquisition is tax-free.
Related: Germany's blockchain initiative: How adoption became a reality in 2020
Many questioned whether lending or staking virtual assets would lead to an extension of the period within which a private sale of the virtual currency used for this purpose is taxable. The German Finance Ministry stated that the 10-year period does not apply to cryptocurrencies.
Furthermore, Bitcoin miners that acquire newly minted BTC will also have waived tax payments after a year of holding. Hessel also indicated that the Federal Ministry of Finance would continue to issue further guidance on the use and trade of cryptocurrencies.
Germany has taken a proactive approach to cryptocurrency regulation and oversight, adopting a national blockchain strategy in 2019. From January 2020 cryptocurrency service providers including exchanges and custody platforms were required to obtain licenses from BaFin — ensuring the sector operates to the same standards as conventional financial service providers.
Germany has released favorable tax guidelines for cryptocurrency holders in the country, with the profits of long-term Bitcoin and Ether holders tax-free.
Germany has recently outlined more favorable tax guidelines, allowing citizens to benefit from profits from their crypto investments.
The government announced that individual, private sales of crypto assets such as Bitcoin and Ethereum, after a one-year holding period, will not be subject to income tax or capital gains tax.
This marks a major change in Germany's approach to taxation of crypto assets and is likely to bolster the future of the burgeoning crypto sector. It takes a giant step towards making Germany an attractive destination for tech firms and investors alike.
The German government stance is likely to be warmly received by both private and institutional investors who previously shied away from profiting from crypto because of the high tax rate.
The new rules allow investors to benefit from tax-free profits on cryptos they have held for at least one year, ensuring they are incentivised to hold their crypto investments long-term rather than simply taking advantage of short-term gains.
This move is made even more attractive by Germany's strong economic backdrop and its reputation as a leader of innovation and business-friendly attitude. It is anticipated that an influx of both domestic and international capital will flock into the sector as a result of these highly competitive guidelines.
Overall the new tax regulations are a significant step forward for the German crypto ecosystem and could potentially usher in a new era of growth for the industry. It will act as a further lure for investors who now have one more appealing reason to look towards Germany as an attractive destination for their crypto investments.