It seems expected that Ether (ETH), the native token of Ethereum, will set a new all-time high in the near future, since the cryptocurrency has broken over a key resistance level of $4,000.
Ethereum breaks $4,000, nearing new all-time high
The price of Ethereum (ETH) increased by more than 5% on October 20th, approaching $4,100 on the Coinbase platform for the first time since May 2021. The cryptocurrency's surge above $4,000 occurred mostly as a result of Bitcoin's (BTC) breakout above $65,000 and entry into the price discovery phase.
According to data supplied by Crypto Watch, the correlation between Bitcoin and Ether over a 30-day period was 0.81. There is an 81 percent linear positive correlation between the two assets, as shown in the chart.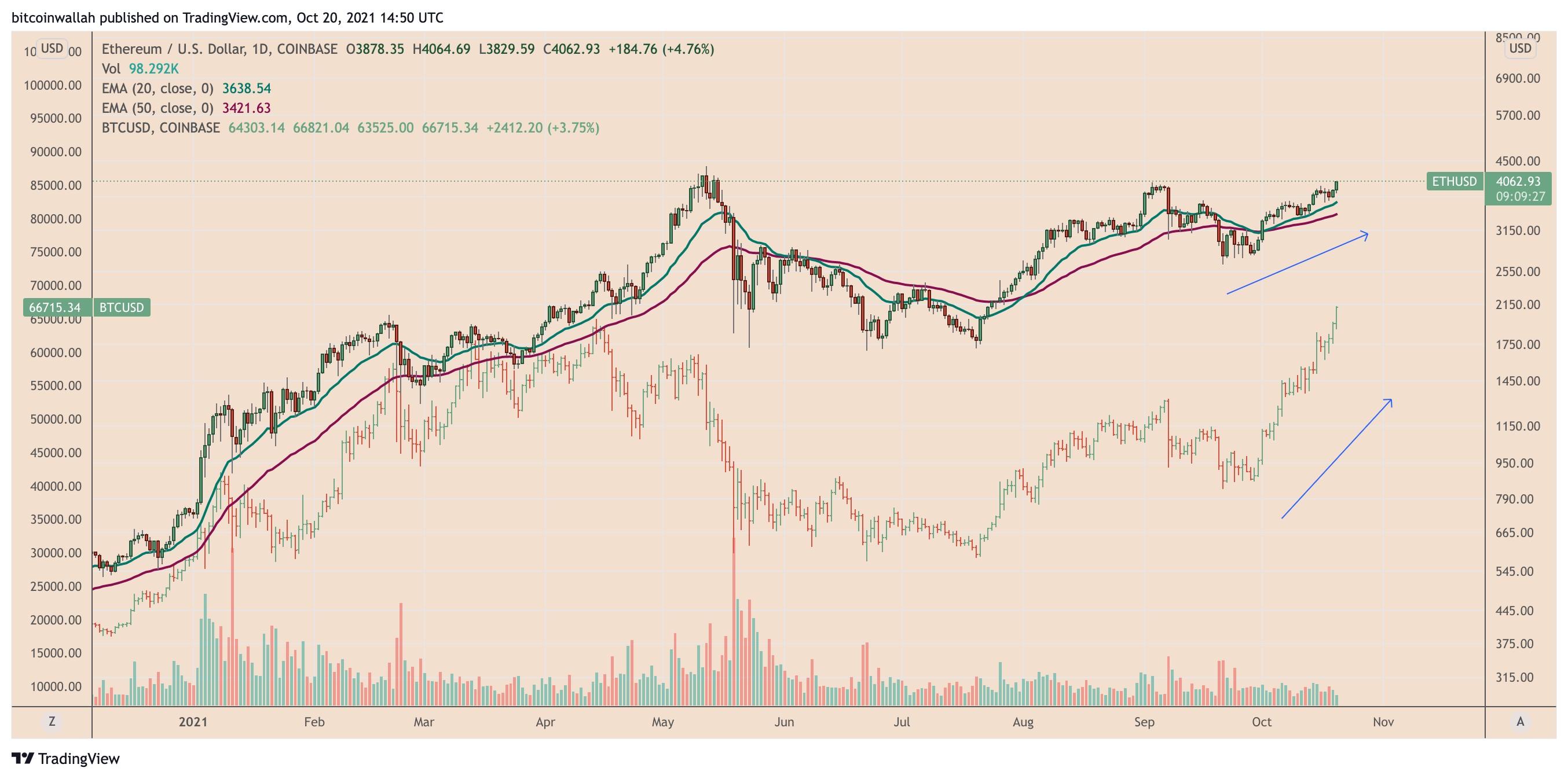 The capacity of bitcoin to participate in price discovery, as a result, opens the door to similar opportunities for Ether, which is currently trading a few hundred dollars below its current all-time high of $4,385 per coin.
Related: This Ethereum price chart pattern suggests ETH can reach $6.5K in Q4
"If Bitcoin can reach new all-time highs, I don't see why ETH can't," said Rekt Capital, an independent market analyst, who went on to say:
"Turn ~$4,000 into support, and ETH will levitate towards $4,400 for a break to new All-Time Highs."
ETH price ascending triangle setup
The most recent ETH pump increased the cryptocurrency's year-to-date earnings by around 450 percent, compared to Bitcoin's year-to-date profits of 130 percent. That also increased the likelihood that Ether will outperform Bitcoin in the future sessions, allowing it to reach values significantly higher than Rekt Capital's $4,400 estimate.
On Wednesday, the price of ETH broke over the top trendline of the Triangle. Despite this, the rise to the higher was followed by a decrease in trading volume, which suggests that ETH may retest the trendline as support in the near term.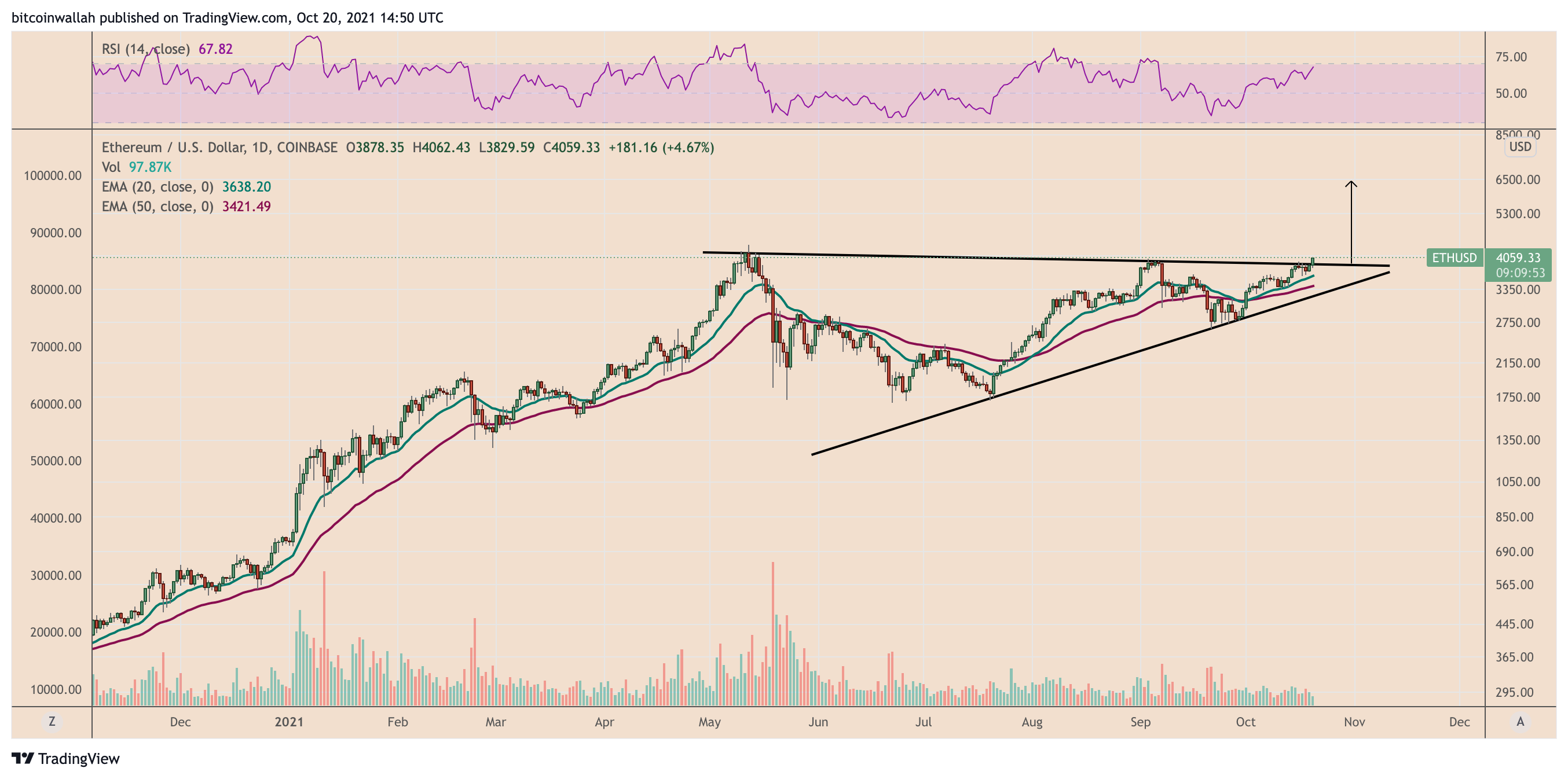 The cryptocurrency had been painting an Ascending Triangle structure, with a $6,500 price objective on the upside, as previously reported.
The author's thoughts and opinions are entirely his or her own and do not necessarily reflect those of CoinNewsDaily. Each investing and trading action entails risk; before making a decision, you should conduct your own research.