Airdrops have long been a popular method of rewarding early adopters and increasing token distribution in the bitcoin ecosystem, and they continue to be so today.
It's not the first time a project has surprised its community of supporters with retroactive awards for its newly issued currency. The newest project to do so is dYdX, a non-custodial decentralized derivatives exchange that works on a layer-2 version of the Ethereum (ETH) network.
The cryptocurrency DYDX is now trading at a price of $10.28 at the time of writing, according to data from CoinGecko, after reaching an intra-day high of $14.24 on its first day of open trading in the markets.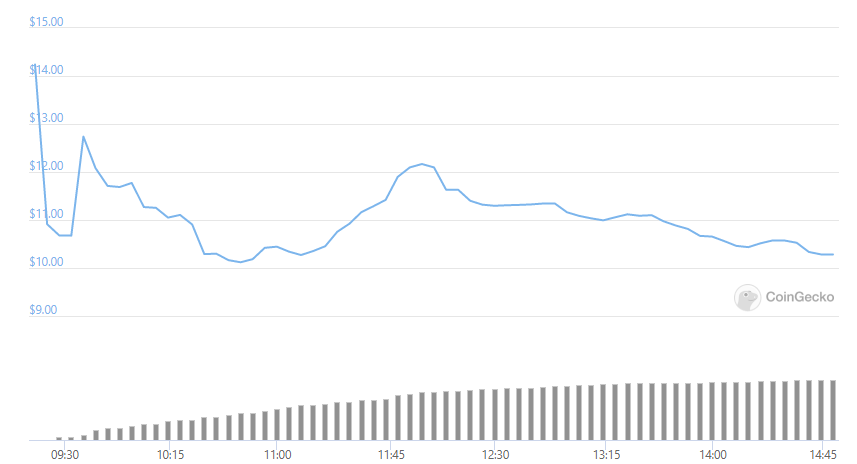 To determine the number of tokens awarded to each user, it was determined by their previous active trading activity on the platform, with the lowest tier user earning 310 tokens for trading at least $1 on the exchange, and the highest tier user earning 9,529 tokens for trading volumes exceeding $1 million on the platform.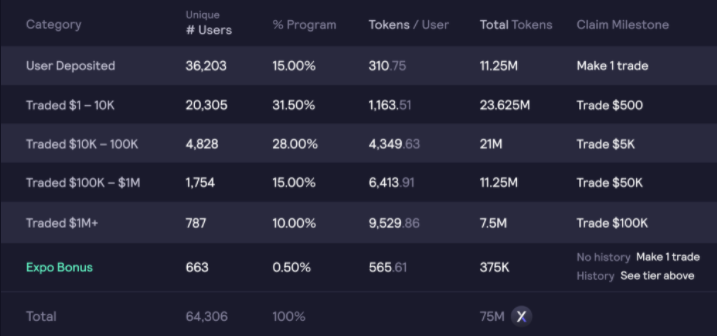 At the daily high of $14.24, the airdrop was worth between $4,414 and $135,692, with the average user who traded between $1,000 and $10,000 in value on the platform receiving 1,163 DYDX worth $16,561, with the average user trading between $1,000 and $10,000 in value receiving 1,163 DYDX worth $16,561.
The ongoing shift to layer-two solutions
As the protocol continues on its journey to becoming a fully decentralized, community-governed platform, the retroactive'release' of the DYDX governance token is a significant step forward for the protocol. It is also a further indication of a bigger trend in which an increasing number of projects are transitioning to layer-two solutions in order to operate in a lower-fee environment, as previously stated.
Decentralized exchanges such as dYdX, which was one of the first to declare that it would debut on StarkWare (a layer-two solution developed in partnership with StarkEx), are shifting away from blockchain and toward cross-chain and layer-2 solutions such as Polygon and dYdX.
In accordance with data from the dYdX exchange, there were 32,700 DYDX holders at the end of the first mining epoch, and the platform had transacted $13.8 billion in monthly trading volume, as well as $141 million in market-maker capital.
The views and opinions expressed here are solely those of the author and do not necessarily reflect the views of CoinNewsDaily. Every investment and trading move involves risk, you should conduct your own research when making a decision.