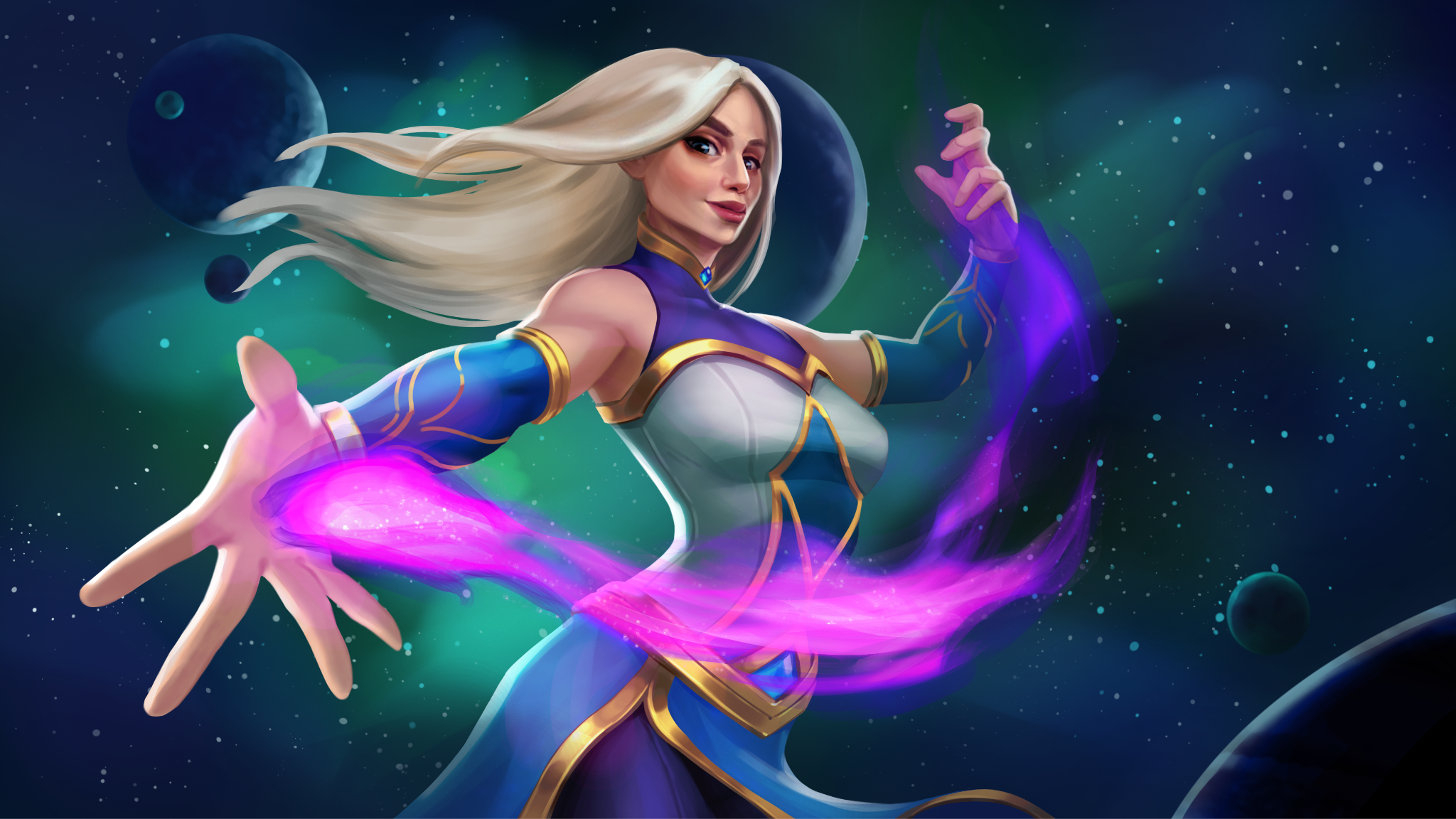 People can enjoy Bold Point's high-quality graphics and fun gameplay without having to spend a lot of money. To get into the action-packed game, TraderJoe lists it as BPT.
In this game, two civilizations fight each other.
Bold Point tells a unique story with elements that are mixed with blockchain, cryptos, and NFTs. With the fabric of space-time broken down, there are now many different civilizations living on Earth. Other creatures and monsters have also come into Hell. They're ready to eat the land, and Hell's gates have been opened, as well.
In Bold Point, every person on Earth has to fight for power and survival, so the game has a lot of different modes to keep people interested at all times.
Players can choose to play their characters in a battle mode, or they can choose to play them in a different way. You will get BPT if you win rounds, which means you can use the tokens to improve your character and game items. In the dungeon mode, you can always fight off a never-ending horde of monsters.
Players can also roam the huge open world of the game in the exploration mode to go into unknown territory, find different missions and tasks, or just look for resources. For people who want to have fun all the time, they can always do the quests, which are different tasks they have to do every day.
The resources you get from different game modes can then be used in the crafting section, where you can upgrade, merge, and make different weapons, potions, and armor.
People can see BPT on TraderJoe
Bold Point is going to put its token on TraderJoe on the 14th so that anyone can buy and sell it. The BPT has already attracted a lot of attention from GameFi players, with its IDO going live on Avalaunch on April 11. Listing: The new BPT farms will also have different incentives for both players and token holders, so both groups will get something out of the new farm options.
Bold Point has advanced economics that use both native BPT tokens and tokens from YAY Games. This means that players can use both tokens in the game for specific things, like buying normal consumables, equipment, and so on.
Players will be able to buy more BPT and spend it on upgrading their characters and in-game assets, or they can use BPT to make money through the farms.
Playing Competitively in a game
Bold Point is a well-thought-out video game. Bold Point isn't like all the other GameFi platforms that are out there. It has been carefully made with elements that work together to draw in the most people:
Bold Point has one of the lowest entry fees, so it's almost free to play.
Easy Learning Curve: The game has been made very simple but with a gradual increase in difficulty so that both experienced crypto players and traditional gamers will enjoy it.
Addictive: There are always games, tasks, and different game modes to keep players interested and hooked.
You can get help from YAY Games. Bold Point has access to their resources, like the LOOT marketplace and Loyalty Program, because they're backed by YAY.
People call DAO the "Bold Point." DAO lets players have a say in how the game is made and what it does in the future. People who can be used in the game and their skills are also included.
If you want to play a game that is well-structured, you should try Bold Point. It was made by a group of industry experts who have a lot of experience with game development, blockchain, and playing games. Bold Point has high-quality graphics, a compelling storyline, and good tokenomics that set it apart from the rest.
The game can take advantage of the high throughput, faster transaction completion, and strong security of Solana to provide a gaming experience that puts other people in the back.