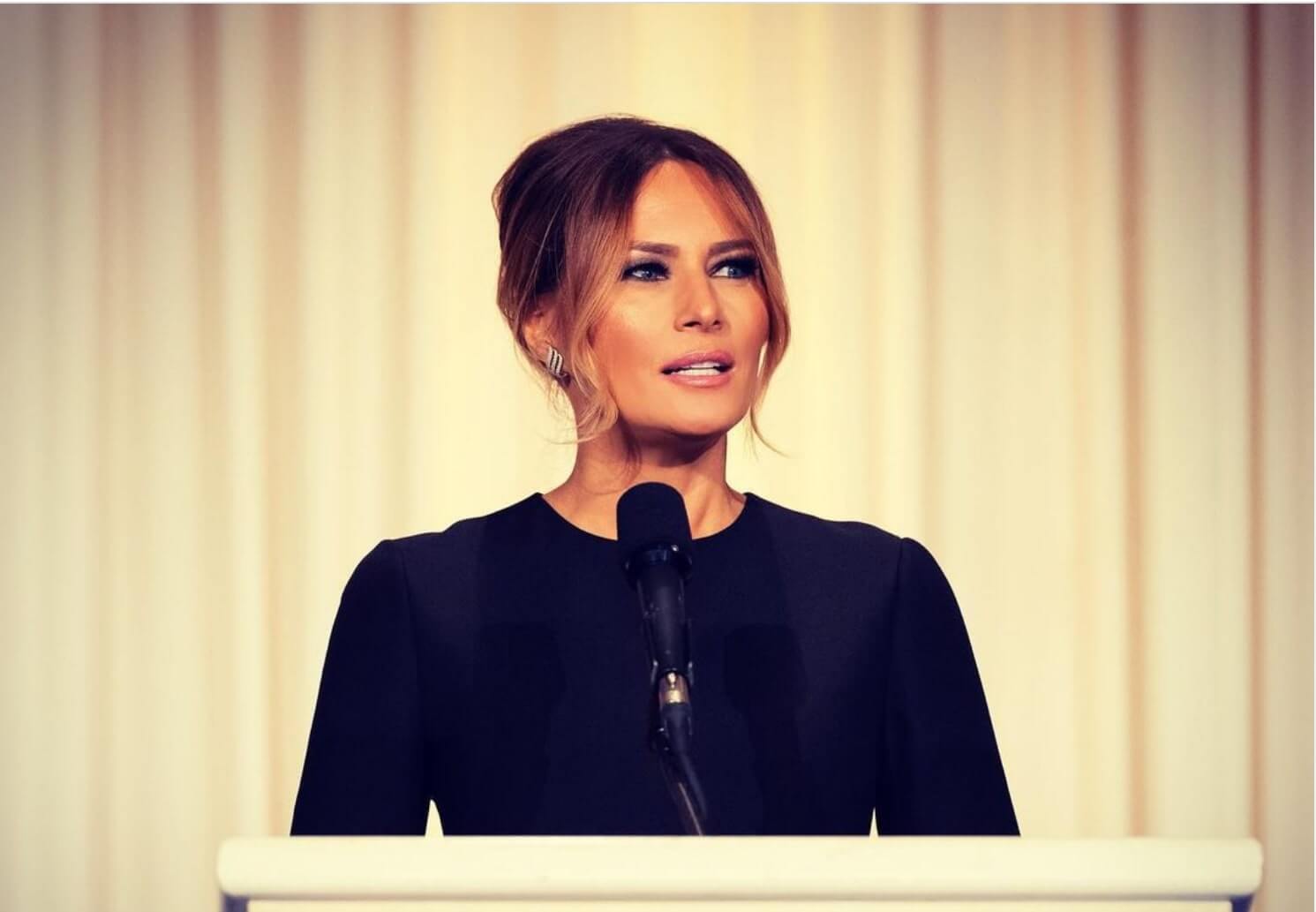 Get your daily, bite-sized digest of cryptoasset and blockchain-related news – investigating the stories flying under the radar of today's crypto news.
__________
NFTs news
The Former first lady of of the US, Melania Trump, announced that she is selling a non-fungible token (NFT), titled "Melania's Vision," while the sales from the collection should benefit her Be Best initiative. Also, she plans to release new tokens at regular intervals beginning in January 2022.
Photo library 500px is launching an NFT platform called VAULT. The exact date of the launch is still unknown, but users can join a waitlist to be notified once it goes live.
Platform for self-sovereign identity on Web3 Unstoppable Domains and developer platform Alchemy have launched an API for domain name integrations, making it "easy for any wallet, exchange, marketplace or app to support NFT domains."
Basketball legend Michael Jordan has revealed plans to launch a fan engagement app platform called HEIR built on Solana (SOL). The platform will link professional athletes with their most ardent supporters and will feature an HEIR token and showcase NFT assets along with community-building features that let fans join an athlete's limited-capacity "huddle" for exclusive access and benefits.
Adoption news
Ethereum (ETH) blockchain software company ConsenSys, in conjunction with Mastercard, has debuted a tool used to make blockchain technology scalable on the Ethereum Mainnet or for private use, PYMNTS.com reported. ConsenSys Rollups is a modular software solution for permissioned blockchain applications aimed at providing scalability and privacy capabilities that can be connected to any Ethereum Virtual Machine (EVM)-compatible blockchain, it added.
Twitter co-founder Jack Dorsey has announced the board members of his bitcoin development endowment in collaboration with Jay-Z: Carla Kirk-Cohen, Abubakar Nur Khalil, Obi Nwosu, and Ojoma Ochai – all of whom have worked to promote Bitcoin development efforts across Africa. The endowment to fund bitcoin development is called Btrust with a starting focus on teams based in Africa and India, and it will distribute BTC 500 (USD 24m) towards development efforts.
Tax news
The US Internal Revenue Service (IRS) has a question about "virtual currency" near the top of the first page dedicated to Form 1040, which US taxpayers use to file an annual income tax return, as a sign that they want taxpayers to report their taxable crypto transactions. Such transactions include getting compensation in crypto, rewards for crypto mining or free coins via airdrops or hard forks, Shehan Chandrasekera, an accountant and head of tax at CoinTracker, told CNBC.
DAO news
Contributors to FreeRoss DAO were airdropped FREE tokens today as the decentralized autonomous organization (DAO) decides on how to use its treasury to advance prison reform and free Ross Ulbricht, founder of the now-defunct influential darknet marketplace Silk Road. Token holders can now yield their power to govern the FreeRoss DAO treasury, which is made up of ETH 1,390 (USD 5.5m).
Investments news
Coinbase urged the US Securities and Exchange Commission (SEC) in a letter to approve NYSE Arca's application to convert the Grayscale Bitcoin Trust into an exchange-traded fund (ETF). The exchange stated that the format would offer a tried and tested way for retail investors to gain exposure to bitcoin (BTC) at prices that closely reflect spot bitcoin trading prices without holding it themselves.
Crypto venture capitalist Katie Haun is leaving investment firm Andreessen Horowitz to form her own fund. She explained that she will keep collaborating with Andreessen Horowitz and keep her board seats, but that she will share more details about her new, separate fund later in the new year.
Blockchain data analytics platform Nansen has raised USD 75m in a Series B funding round led by Accel. This funding will be used to hire new developers and research analysts, and expand the platform's features and multichain integrations at a global scale.
Social network Reddit confidentially submitted a draft registration statement with the US SEC for a proposed initial public offering (IPO) of its common stock. The number of shares to be offered and the price range for the proposed offering have yet to be determined, and the IPO is expected to occur after the SEC completes its review process, subject to market conditions.
Lambda256, the blockchain arm of South Korean fintech firm Dunamu, has announced that it has raised KRW 70bn (USD 60m) in a Series B funding round that values the company at over USD 300m. The company will use the funding to further its expansion in the Blockchain-as-a-Service (BaaS) arena.
Binance Labs, the venture capital arm and innovation incubator of Binance, announced an unspecified strategic investment in GameFi project Elfin Kingdom. The project will launch the test version of its game on the Binance Smart Chain (BSC), along with a Farming option where users can stake and earn rewards.
Digital art canvas company Danvas fundraised USD 7m in its seed funding round. Danvas' screens will possess a fully dimensional interactive design that brings NFT art to life, they say.
Video game publisher Ex Populus has announced it has raised USD 8.5m in an oversubscribed private round, bringing it to a valuation of USD 80m.
AR NFT project Jadu has announced a USD 7m seed round to fuel the development of the Mirrorverse, a world-scale AR game world, launching next year. The Mirrorverse game assets will be tradable, interoperable NFTs like Jetpacks and Hoverboards.
Trade organization the International Swaps and Derivatives Association (ISDA) is aiming to characterize the different features of cryptoassets and their relevance to existing contractual standards, and identify events that might cause problems with derivatives pegged to cryptoassets. These events include forks, airdrops, cyberattacks, and changes in law or regulation, while their paper also seeks to explore how digital assets can be valued and what happens when that valuation cannot be obtained.
Exchanges news
Binance-owned India-based crypto exchange WazirX said it already reached USD 43bn trading volume this year, which is 1,735% more than in 2020. The company said it has also "witnessed a massive surge in user signups leading to us crossing 10 million users."